Used car values: what helps a car retain its value?
Gumtree reveals important factors that help steady a used car's value, potentially slowing the rate of depreciation
We're reader-supported and may be paid when you visit links to partner sites. We don't compare all products in the market, but we're working on it!
In Q3 of 2020, Gumtree Australia's reports showed a 7% surge in demand for used vehicles. Upon closer inspection, the used car sales listings data reveals some interesting trends about the value of a second-hand vehicle.
We pored over Gumtree's data to find which models hold their value and possibly depreciate less. Read on for tips on how you can save money buying a used car, as well as how to pick a new car that'll offset depreciation.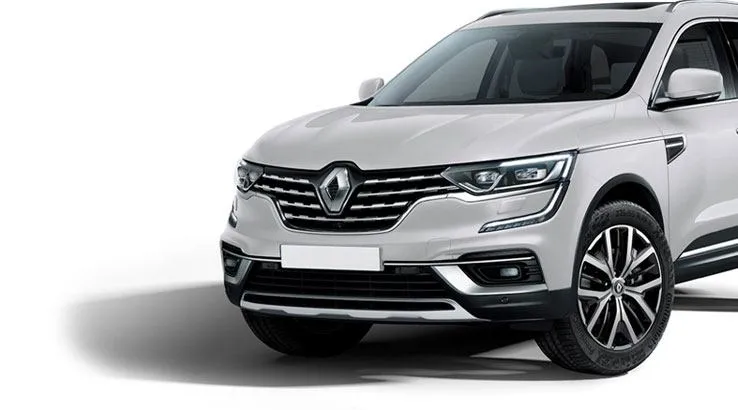 Which used car brands hold their value the best?
In terms of brands, Gumtree revealed the car manufacturers that have experienced the biggest increases in their average value versus 2019.
| Brand | 2020 mean average value | 2019 mean average value | Difference |
| --- | --- | --- | --- |
| Renault | $11,814.49 | $9,083.45 | +30.7% |
| Mercedes-Benz | $18,072.94 | $14,892.25 | +21.36% |
| Peugeot | $5,527.39 | $4,621.23 | +19.61% |
| Subaru | $9,300.09 | $7,791.67 | +19.36% |
| BMW | $13,530.19 | $11,402.22 | +18.66% |
Based on these figures, it seems that used Renaults have increased in value the most, with a 30.7% difference over 2019. Classified listings for used Mercedes cars have also risen in value on average to over $18,000, a 21.36% increase.
Average Peugeot prices remain relatively low, at just $5,527.39 – but this still represents a growth of 19.61%.
Subaru and BMW also accumulated higher average values, by 19.36% and 18.66% respectively.
Used car value factor #1: The car brand
Reading between the lines, the Gumtree data suggests that the above car brands are depreciating less. However, before buying a new car, you should research the expected depreciation. It could be the case that some specific models have accrued in value or demand, artificially boosting the average listing price on the used car market.
A lot of external influences will play into this too. How a car brand is marketed and perceived, if the vehicle is subject to any product recalls and the manufacturer's reliability reputation will all feed into the values.
Shopping around for used cars that aren't appreciating in average value could mean you save money, while buying from brands in the above table might mean you're spending more than you would buying a competing model.
When buying a used car then, you'll likely want to look to other carmakers than the ones above - who's cars appear to be rising in value. By purchasing a rival model, you'll get similar features and specs, but avoid having to pay an inflated value just because one car is from a preferred marque.
If you're purchasing a new car, then Gumtree's figures give an indication of brands that might help to offset some of the vehicle's depreciation. This is entirely speculative, as we didn't see a more detailed breakdown, but if you bought one of these vehicles new, some of the depreciation is offset by a rise in second-hand values. You should always do your research before buying any car, including investigating the vehicle's market worth and reliability.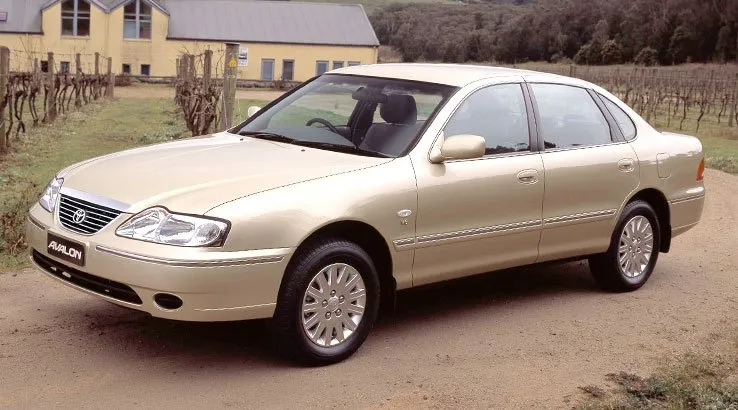 Which models have risen in value, on average?
When looking at specific models, the following models have higher average values when compared to last year.
| Make and model | 2020 mean average value | 2019 mean average value | Difference |
| --- | --- | --- | --- |
| Honda CR-V | $8,472.26 | $6,082.33 | +39.30% |
| Nissan Skyline | $15,259.39 | $11,714.57 | +30.26% |
| Nissan X-Trail | $9,448.16 | $7,378.97 | +28.04% |
| Toyota C-HR | $7,471.87 | $6,009.58 | +24.33% |
| Toyota Avalon | $8,231.56 | $6,701.52 | +22.83% |
Used car value factor #2: The car model
The specific model and trim also influences the value of a used car.
In the above list, you'll note that both the Nissan Skyline and the Toyota Avalon are no longer in production, yet they have accrued in value. Or at least according to the listings on Gumtree. If you currently own one of these models, you might be in luck.
If you're looking to minimise new car depreciation as much as possible though, you might look into buying one of the other models that have risen in value, though the data was not broken down to specific production years. Always make sure you check on sites like Redbook for an idea of your car's true market value.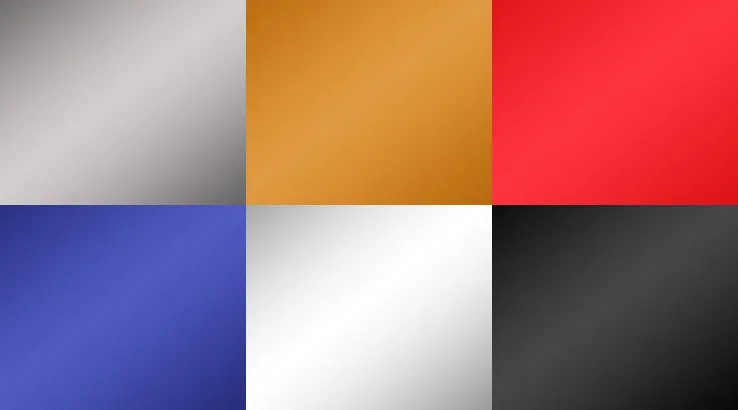 Which colour used cars sell the most?
First, the most numerous car colour is white, by quite some margin. 19.1% of the vehicles listed were painted white. This could be because white is often a no-cost paint finish option, meaning it is more common to begin with. Silver and black were the second and third most popular, in NSW at least.
However, according to figures provided to us by Gumtree, some colours appear to retain their value better than others or have recently become more popular with consumers.
| Colour | 2020 mean average value | 2019 mean average value | Difference |
| --- | --- | --- | --- |
| Turquoise | $11,450 | $5,293.33 | +216.31% |
| Bronze | $11,720.54 | $7,908.05 | +148.21% |
| Orange | $13,720.47 | $11,461.88 | +119.71% |
| Grey | $13,647.19 | $11,404.18 | +119.67% |
| Gold | $6,984.65 | $5,869.36 | +119% |
The stats weren't broken down by finish type, e.g. solid or flat colours, pearlescent or metallic paint. Nor were specific hues included. Make sure you do some additional research if you're planning on buying a new car and want to minimise depreciation as much as possible. Likewise, do your due diligence if you want to save money on purchasing a used car by focusing on a less popular colour. These numbers could suggest changing consumer preferences and trends between the two years.
With that said, it looks like turquoise is a very popular colour now, as is bronze. Orange, grey and gold also seem to be on-trend, though less so.
Used car value factor #3: Car colour affects used car value
You might think that picking the paint colour of your car is just a personal preference thing. That's true, but these figures suggest it can have financial implications too.
For example, if you buy a new white car, it could mean there's more competition when you come to sell it.
However, if you buy one of the fashionable colours, like turquoise or bronze, you might be able to help offset some of the depreciation when you do eventually sell your car. A used car painted in a popular colour may be valued more than a similar one in a less favoured tone. You'll want to keep a keen eye on car style trends to come out on top with this one though.
Also, the overall condition of the car and the paint is going to play a huge role in the final asking price. Make sure you look after your car's paintwork by cleaning it regularly and having any stone chips and scratches professionally sorted before selling, at least where this makes financial sense. Nothing will depreciate a car's value faster than scratched, dented or broken body panels.
The above info shows the colours which seem to retain or increase in value, potentially hinting at an increase in popularity. If you're buying a second-hand car, think about buying one that is painted a different colour - it could save you some money.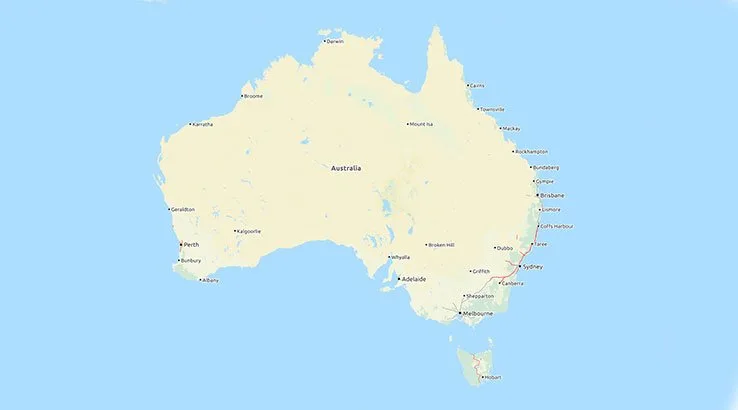 Where are used cars selling the most?
There was a dip in the number of owners creating car ads on Gumtree. This was pinned on the lockdown restrictions and pandemic effects.
Of the numbers we saw, Victoria had the most significant drop, at 38% fewer car classifieds.
NSW continues to have the largest used car market, with over a third of the total listings. Sydney lays claim to at least 22.3% of those. The most popular suburbs were Liverpool, Blacktown and Parramatta.
Queensland was next, with 18.4% of the ads on Gumtree originating there.
Gumtree used car value market analysis
The data drop by Gumtree Cars provided a real insight into the used car market.
First, it seems more people are looking for used cars, with the site logging 165 million searches in the third quarter of 2020. According to Gumtree data, in August 2020, each vehicle listing had an average of 13.31% extra views.
Second, fewer drivers are selling their cars. Listings were down almost a quarter during August.
Third, general asking prices are up. For vehicles valued less than $200,000, buyers listed their car (on average) at 16% more than the previous year. The average vehicle ad on Gumtree sat just over $10,800. Noteworthily, in the Northern Territory, the average sat just over $11,500.
Gumtree Car's spokesperson, David Low, described it as a time when used car sellers had an advantage.
"Currently, it is a seller's market with reduced listings and increased demand making now a great time to sell your vehicle. A trend we've been experiencing over the past decade is an improvement in vehicle safety features and advances in vehicle manufacturing allowing the second-hand market to grow as consumers' trust in vehicle longevity has improved," Low stated.
If you're looking to sell a car then it appears to be a great time, especially if you're in the Northern Territory.
Low also commented that vehicles appear to have lifespans these days.
"The data also shows that Australians are holding onto their vehicles longer with the average vehicle lifespan being model year 2005 showing that vehicles are lasting longer thanks to improvements in safety and technology," Low deduced.
Images: Gumtree
More guides on Finder