TPG NBN Plans
TPG has straightforward NBN broadband plans at prices that won't break the bank.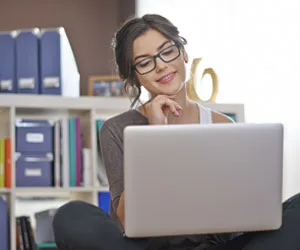 Pay $69.99/month
$99.95 setup fee
Pay-as-you-go local, national and mobile calls
45.6Mbps typical evening speed
Compare TPG NBN plans below
TPG NBN plans explained
TPG offers a range of NBN plans in three different NBN speed tiers. Here's what you can get:
NBN12. Choose from 10GB data ($29.99), 50GB peak/50GB off-peak ($49.99) or unlimited data ($59.99). Typical evening speed of 10.90 Mbps.
NBN50. Unlimited data for $69.99 monthly. Typical evening speed of 45.60 Mbps.
NBN100. Unlimited data for $89.99 monthly. Typical evening speed of 85.60 Mbps.
If you go month to month, you'll face a $99.95 set-up fee. This fee is waived on an 18-month contract.
TPG NBN review: What we think
TPG has some pretty competitive NBN plans when it comes down to it, especially when placed against more expensive companies like Telstra or Optus. Its limited data NBN12 plans are of questionable value, but the other offerings give great speeds for the price.
There isn't a lot more to TPG's NBN plans than what it says on the tin, which can be attractive in an age of weird promotional deals and add-ons. It isn't the cheapest around, but it has a solid set of plans. The omission of an NBN25 speed tier is a bit of a drag for houses with more modest speed needs.
How do TPG's NBN plans compare?
Let's take a look at how TPG's mid-range NBN50 Unlimited plan compares to other low cost plans offering similar speeds.
TPG has long been a popular choice for people looking for a no-frills NBN plan, and you can see why from the comparison above. TPG offers very competitive prices for their plans, and their typical evening speeds can be envied, being a little higher than average.
To compare more TPG plans against the rest of the market, you can use our NBN search engine and adjust the filters to what you're looking for.
Frequently asked questions
How do I switch to TPG NBN?
Switching from your current provider to TPG is straightforward. Follow these easy steps:
Find out whether the NBN is available in your area. Use our NBN tracker map to see.
Browse TPG's plans to determine which one suits your needs. Once you've selected the one you want, call TPG or go online to purchase it.
TPG will send you a new modem for you to set up and connect to the Internet. This modem is included in the $99.95 set-up fee, though you won't have to pay that if you sign onto an 18-month contract. TPG may send a technician to hook up your property if you have not previously been on the NBN.
Do I need to buy a new modem?
Whether or not you need a new modem, TPG includes a recommended one in its NBN plans. You'll have to pay $99.95 for it on a month-to-month plan or else get it for free as part of an 18-month contract.
Can I cancel my TPG NBN plan?
So long as you're on a month-to-month plan, you can cancel anytime without penalty so long as you give 30 days' notice. On an 18-month contract, you'll have to pay up to $350 for the privilege of leaving early, depending on how long is left in your contract.
You can switch between TPG's NBN plans freely with no penalty, even inside a contract.
Do TPG's NBN plans include calls?
You'll get a home phone line with pay-as-you-go calls for free with any NBN plan. For $10 monthly you can get unlimited local and standard national calls, plus a choice between unlimited mobile calls in Australia or 100 international minutes. For $20 a month, you'll get unlimited local, national and domestic mobile calls, plus unlimited international calls to 15 countries.
What happens if I exceed my data allowance?
If you go over your data limit on either of the capped NBN12 plans, you'll have your connection speed shaped and reduced to a measly 128Kbps for the rest of the month.
---
Related Posts
Lower your household bills