Online Car Loan Approval
Online car loan approval helps you to get the best possible car finance option for you with minimal hassle.
We're committed to our readers and editorial independence. We don't compare all products in the market and may receive compensation when we refer you to our partners, but this does not influence our opinions or reviews. Learn more about Finder .
Getting pre-approved for a car loan through an online lender can be a way to save on your car finance. Instead of walking into a dealership and searching for car financing, you can shop online and compare interest rates and prices first. This way, you'll be able to secure a cheaper deal based on your income, credit history and vehicle type.
Pre-approved financing gives you better negotiating power, meaning that you are able to get the vehicle you want for potentially less. The online application process usually takes just a few minutes, and you get to learn about the approval in a matter minutes, making the process of buying a car much simpler.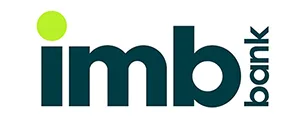 IMB New Car Loan
No monthly fees
No early repayment fees
Borrow up to $75,000

100% confidential application
IMB New Car Loan
A low rate loan to finance new vehicles or cars up to two years old. Borrow up to $75,000.
Interest rate: 4.99% p.a.
Comparison rate: 5.34% p.a.
Interest rate type: Fixed
Application fee: $275.12
Minimum loan amount: $2,000
Maximum loan amount: $75,000
Online car loans comparison
How does online car loan approval work?
Paying cash upfront for your car purchase is pretty rare. Most people are forced to finance, which leaves them exposed to high interest rates, fees and sometimes the wrong option to finance their car based on their current financial situation. One way to get around those pitfalls and potentially get a better deal is to opt for online car loan approval, where you get can approved for a loan before you set foot in the dealership.
Online car loan approval is pretty simple, as you just have to fill in an online application that lets you know how much you can borrow based on your income and other factors. Once you are approved, you can then download the paperwork and walk into a dealership to get your new car. There will be no surprises since you will have already known how much you can borrow and will have already shopped around for the best possible deal for you in advance.
What do I need to know about pre-approved car loans?
You'll need to know how much you can borrow, what your repayments will be and have your finances prepared so you can negotiate a better deal.
Generally your pre-approval will last up to 30 days, but if you need to renew your pre-approval, you can do so through your bank for another 30 days.
When choosing a car, make sure you tick off the following:
Organise your finances so you know how much you have to spend
Give the car a health check
Take the vehicle for a test drive
Ask the deals/buyer questions
Negotiate for the best prices
How to compare car loans
Interest rates. One of the main aim of shopping online for car financing is to save money. Online car loan approval allows you to compare rates and fees from different online lenders from the comfort of your home or office, so take advantage of this to do extensive comparison and get the best deal around.
Loan amount. One advantage with online car loan approval is that you are able to find out how much you are eligible for before starting to shop around for a car. How much you qualify for will be determined by many factors, including your credit history, income, location and vehicle type, so look around for a lender that will approve the amount you need at a competitive rate and with minimal fees.
Pre-approval criteria. Different online lenders will require you to pass various criteria to qualify for car financing, with one of those criteria often being your credit file. There are many lenders who may be willing to approve your car loan even with a shaky credit history, while others may have stricter credit rating requirements.
Pros and cons of online car loans
Pros
Fast approval. It only takes a few minutes to fill out an online application form, and you get to know if you have been approved for car finance in minutes. With online car loan approval, there is no more waiting for days or weeks to get a response from lenders.
Simplified negotiation. Once you get pre-approved for a car loan, you can walk into a dealership with knowledge of how much you can spend and what your monthly payments on the loan will be, saving time on sale pitches and price negotiations. Pre-approved financing gives you negotiating power that is similar to paying for the car in cash, while offering you the flexibility to take your business to another dealer if the deal offered does not suit you.
Easy comparison. Another advantage with online car loan approval is the ease with which you can compare deals from different lenders. The hassle of searching through the phone book for appropriate lenders or walking around comparing interest rates is removed from car shopping, as you are able to quickly check the deals available online and view approval instantly.
Cons
May seem complicated. For some customers, pre-approval may seem to complicate car buying, as it can be viewed as one more step in an already long process.
Compare online car loans
Things to avoid before applying for the actual loan
The important thing to remember when you are pre-approved for a car loan is that the amount you qualify for does not include the fees and taxes you will have to pay. For instance, if you have been approved for a car loan of $25,000, remember to search for a car that costs a few thousand less to cater for additional loan expenses. Also keep in mind that a lender can sometimes beat the rate you initially get online, so be sure to negotiate further other than just stick to what you get.
Use our car loan calculator to crunch the numbers
How to apply for an online car loan
With online car loan approval, you will not have to worry about tedious handwritten application forms to fill out or waiting for weeks to hear from a lender. The application process is easy, as all you need to do is compare the various online lenders on our finder.com.au page and click on a loan you like. This will redirect you to the lender's website where you can fill out a simple online application form and get to find out if you are approved for financing instantly. Compare different car finance options from our featured online lenders today and find a deal that suits you.
Find out more information
Picture: Shutterstock
More guides on Finder