Finder makes money from featured partners, but editorial opinions are our own.
Superannuation income protection
Superannuation income protection is often cheaper than buying outside of super. Find out which option works better for you.
What you need to know
How does superannuation income protection work?
When you open a super account, insurance is typically added automatically. Unlike taking out income protection directly from the insurer or through a broker, premiums are deducted directly from your super balance and you usually don't have to undergo any medical checks.
Income protection
Some superannuation funds offer income protection to their members. It's sometimes available as an add-on in addition to life cover and TPD insurance. It's designed to cover short-term injuries and illnesses and usually pays 75% of your income if you're temporarily unable to work due to illness or injury.
Life insurance and TPD
Most super funds will automatically provide you with life cover and total and permanent disability insurance (TPD). They are tailored towards covering long-term injuries and death. The former, commonly referred to as life insurance, pays out in the event of your death. The latter pays you a lump sum if you are unlikely to work again because you are permanently disabled.
Did you know?
Superannuation income protection is usually more affordable than buying outside of super as the policies are sold in bulk – but this means it's not necessarily tailored to your financial needs.
Income protection through super: Pros and cons
Pros
Premiums may be cheaper
Automatic acceptance – no medical checks
Convenient – less paperwork
Premiums don't come out of your bank balance
Cons
Policies are bought in bulk so are not tailored to your needs
Less flexibility on your policy
Premiums reduce your retirement savings
If you change funds, your cover can end
Standalone income protection insurance vs superannuation income protection
| | Standalone income protection insurance | Superannuation income protection |
| --- | --- | --- |
| How do I buy a policy? | Direct from an insurer or through an insurance broker | Automatically included when you take out super or added on |
| What's the application process like? | Apply online or over the phone. You will likely be asked questions about your health and medical history as part of the underwriting process | Guaranteed acceptance on shared terms others get through group income protection cover |
| How much will it pay me? | Up to 85% of your monthly income | Up to 75% of your monthly income |
| How do I pay the premiums? | Out of your bank account | Directly from your super account |
FAQs answered by financial adviser Brenton Tong
Income protection inside super is often less comprehensive than outside of super. In what ways can policies be more basic?
"Income protection in super must meet the superannuation rules, so there are some features that go missing. The main features that you won't get in a super owned income protection policy are things such as:
Accident cover
Carers allowance
Travel allowance
Rehabilitation cover
"Superannuation has a tightly defined 'condition of release' where the person claiming must be either fully disabled or meet a temporary incapacity definition. Cover outside of this area (e.g. travel allowance that will cover your expense to get home if you're sick or provide additional money for a carer to travel to see you) isn't allowed in super.
"Further, while not due to the superannuation rules, many default insurances in super are less comprehensive to keep cost down. A very typical illustration of this is the benefit period – how long the insurer will pay you if you're not able to work. While you can get cover up to 65 years of age, it's common for a super policy to only cover you for 5 years by default. This is often due to it being default cover, which is cover you don't ask for but are given. It's a good idea to check, and if you want cover for longer, apply for it."
When may a superannuation income protection policy be suitable for someone?
"Super income protection is suitable for everyone. However, those that are trying to maximise their superannuation account balances may be frustrated with the premiums coming out while they are trying to get as much money in. A policy can be jointly owned by a super fund and an individual, and this is an easy way of getting the best of both worlds as you can get all the extras that you can't in super."
How do you cancel some of your insurances through super?
"If it's an active super fund (i.e. you're putting money into it), then you need to contact the super company to cancel your insurances. Most will require something in writing, and it may be just a letter or you have to complete a form.
Always be mindful if you're cancelling an insurance policy that there is a possibility that you may not be able to get it back if you want it again in the future. If you've had any medical conditions or should your health change in even modest circumstances, it may affect any future application for insurance."
The bottom line
"Just because your super fund is paying for your insurance, doesn't mean that it's free. Since we often don't pay too much attention to our super, having a pool of funds that you don't feel a depth of ownership over paying will bring comfort to some people.
"However, when it's time to cash in your super, you'll notice that your fund is a lot lower. Consider the cost of what you're paying for and ensure that it's appropriate for your needs. Shop around and see if there is a cheaper alternative out there for you.
"Income protection is tax deductible in your own name, so it's just as tax effective to pay for it yourself than it is to put it in your super – so if you have the cash flow to do so, paying for it out of your own bank account can be advantageous long term as it will allow your superannuation balance to grow faster. However, if money is tight, having your super pay for it ensures that you're less likely to cancel it when times are tough – which is likely the time when you need it the most."
Brenton Tong is the managing director and senior financial adviser at Financial Spectrum.
Advantages of superannuation income protection
Premiums may be cheaper. Because super funds buy income protection policies in bulk, the premiums are less than standalone policies.
Automatic acceptance. You will usually be automatically accepted for income protection through your super fund and won't have any medical checks.
It can be convenient. There's usually less paperwork and premiums are automatically deducted from your super balance, not your bank account, so you don't need to worry about having enough money in your account.
Disadvantages of superannuation income protection
You might not be getting the amount of cover you need. You might only be able to get cover for up to 2 years with some super policies (as opposed to up to the age of 65 with some standalone policies).
Less flexibility on your policy. A standalone policy can give you more options – for example, a greater choice of waiting and benefit periods or additional benefits for specific injuries such as rehabilitation.
Premiums are paid through your super. Premiums are funded from your super fund balance and therefore eat into your future retirement fund.
Cover can end. If you change super funds or your super account becomes inactive, your cover may end, leaving you with no insurance.
Claiming income protection through super
If you need to lodge an income protection claim through your super, you will generally need to follow these steps:
Contact your insurer
Contact your insurer to let them know you wish to make a claim. If you don't know them, contact your super fund first. The insurer will provide you with a claim form.
Fill out the claim form
Fill out a claim form with the details of your illness or injury. Your doctor will be required to complete some sections to provide evidence that you are temporarily unable to work. Provide any supporting documentation requested from your super fund, such as proof of ID, medical reports and proof of your pre-disability earnings.
Submit your claim
Once you've filled out the claim form, submit it to your insurer. Your insurer should respond within 10 business days. Keep in mind that once your claim has been accepted, you will still have to serve a waiting period before you are able to receive benefits. This is commonly around 30 days but can be as long as 90 with some funds.
Keep in mind that to receive a benefit, you must satisfy 2 criteria:
You must meet the definition of disability outlined in your income protection policy.
You must meet the super fund's temporary incapacity definition so that your income protection benefits can be released to you by the fund.
Why you can trust Finder's income protection experts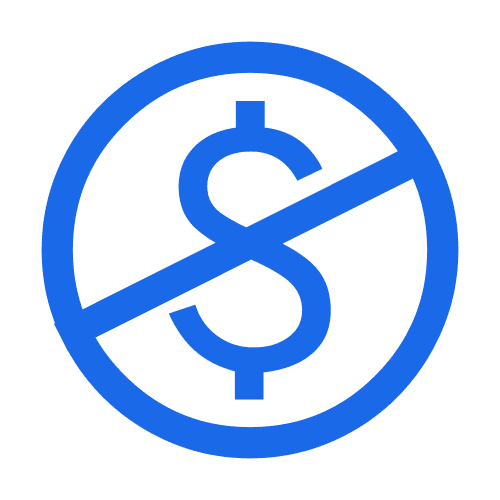 We're free
You pay the same as buying directly from the insurer. We
make money
from referral fees when you choose a policy, but you don't pay any extra.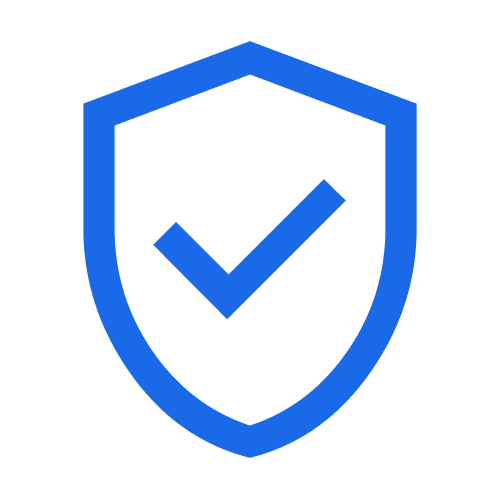 We're experts
Our team of income protection experts have
researched and rated
dozens of policies as part of our
Finder Awards
and published 80+ guides.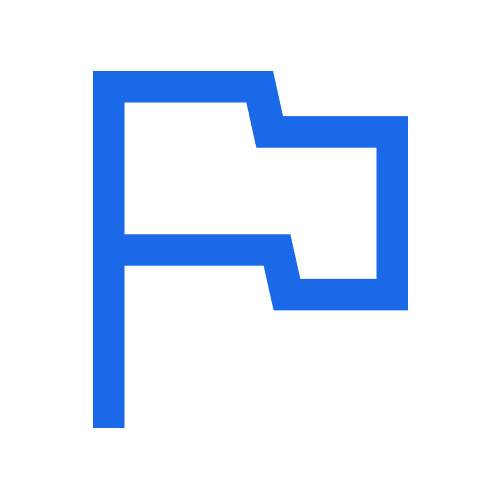 We're independent
Unlike other comparison sites, we're not owned by an insurer. Our opinions are our own and all guides must meet our
editorial standards
.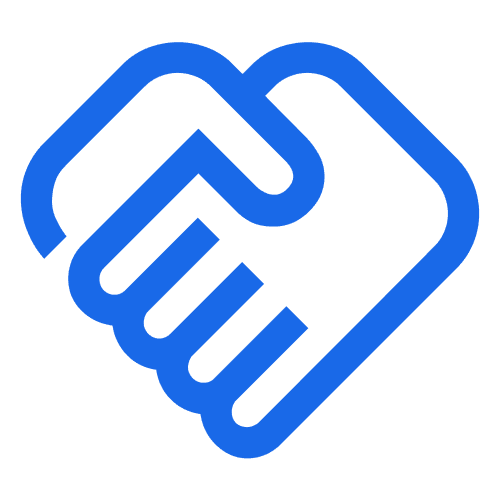 We're here to help
Since 2016, we've helped thousands of Australians find income protection by explaining your cover options, simply and clearly.
Frequently asked questions about superannuation income protection
Alternatives to superannuation income protection
Income protection from your superannuation is an easy and affordable way to protect your income if you're unable to work due to illness or injury. However, it does have its limitations. If the conditions of income protection from your super are too restrictive, you should consider looking at a standalone income protection insurance policy instead.
Compare direct income protection insurance options
Income protection calculator: How much cover you could get
We estimate that you could get...(click Calculate to see results)
An adviser can help you find cover from trusted life insurance brands.
Get competitive quotes from multiple brands

Lower rate of declined claims (according to ASIC)

Save time and effort
---