Best landlord insurance
You're smart to want the best landlord insurance. Here's how to find it, no matter where your property is in Australia.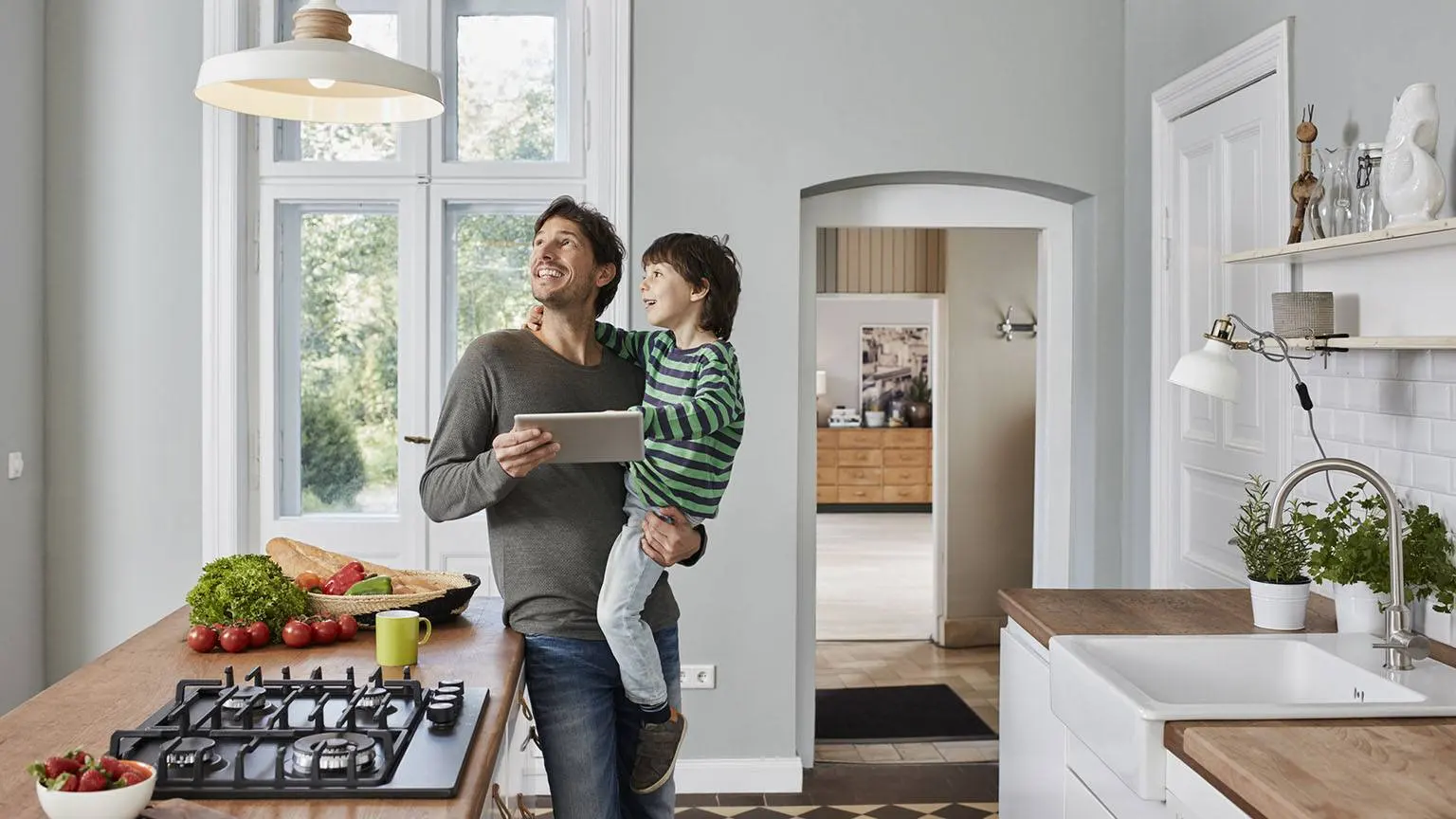 We're reader-supported and may be paid when you visit links to partner sites. We don't compare all products in the market, but we're working on it!
Looking for landlord insurance?
COVID-19 has changed things. Some benefits, like rent default cover, are on hold. Don't worry though, you can still get cover for fire, storm and non-tenant theft.
Looking for the best landlord insurance policy around? Smart move. We've partnered up with a bunch of Australian insurers so you can compare benefits and choose the best policy for you.
You can get cover for things like loss of rent, accidental damage and a bunch of damaging weather events.
Compare benefits and find the best landlord insurance for you
Brands still offering landlord insurance
As of 13 April 2021, the following brands are still offering new landlord insurance policies. All existing policies should be respected, but it's best to check directly with your insurer.
Tips on how to buy best landlord insurance policy
The best landlord policy is one that comes from a reputable insurer, and meets your needs at a fair price. Here are some ways you can make that happen:
Decide what type of cover you need Do you need cover for just the building itself or is it a furnished apartment needing cover for your belongings too? Do you live in a state that won't let you turn away pet owners? If so, you may want to add pet-damage cover. Do you expect it to remain unattended for periods at a time? Then consider special cover for that.
Shop around. Once you know what you want, you need to find a few insurers who offer cover for all your needs. We've highlighted six brands in the table above, giving you a convenient way to compare their features together.
Check the benefit limits. This is the maximum the insurer will pay you for any particular type of damage (for example, lightning damage or water damage). You'll want to make sure this is enough to cover your expenses if your property was damaged or destroyed.
Look at the out-of-pocket expenses. This is the amount you have to pay each time you claim. The higher this is, the less your policy should cost.
Study the exclusions. These are the situations when your policy will not pay you (for example, normal wear and tear). Make sure you are comfortable with the exclusions of the policies you are considering.
Research the insurer and underwriter. You can find real customer reviews on social media, forums and review sites. Scan those reviews to find out how customers rate the insurer's claims processes and customer service. Also look at the underwriter (the financial institution that will ultimately pay you). Does the underwriter have a good financial record?
Look at the price. Once you've narrowed down your list to a few policies that fit the bill, it's time to compare prices. Some insurers may have special offers in place, like your first month free. Some may also give you a discount if you have other insurance products with them, or if you agree to pay for a whole year's worth of cover in advance.
Things you should know about finding the best landlord insurance in each state across Australia
No matter where you are in Australia, you can follow the process above to get the best landlord insurance for you. However, there is one major difference between a few of the states regarding pets, and this can have an effect on whether or not your insurance will help you when you need it.
Not all insurance automatically covers damage from pets, so when buying insurance for your property, make sure you get one that covers you for pet damage like soiled carpets and claw marks on the walls and furnishings.
In Victoria, you can't refuse a tenant's pet without approval from the Victorian Civil and Administrative Tribunal. This means you might be dealing with more pets than usual.
Tenants are required to get written approval in order to keep a pet in a rental property, so landlords can refuse pets altogether. If you do refuse pets, you'll be safe going with a policy that doesn't cover pet damage. It's important to remember you cannot refuse guide dogs, so occasionally you may need to add pet insurance onto your policy during that tenant's lease.
New South Wales doesn't have any laws saying tenants can't have pets. However if pets aren't something you are keen on allowing into your property, you can bar tenants from having them by writing it into your contract. If you do refuse pets, you won't need additional pet cover. If you do allow pets, the additional pet cover will cover your property against stained carpets and scratched-up walls.
In South Australia, tenants are required to get your permission first before allowing a pet to live on the property (guide dogs are an exception –you're required to let them live with their owners). This gives you a lot of control over how you handle pets and how you structure your insurance accordingly. If you do end up allowing pets, make sure you take out a policy that covers pet damage to carpets and walls.
In Western Australia, the tenant needs your written permission to keep a pet. If you allow it, you also have the right to require an additional "pet bond" of up to $260. If you choose to ban pets from your property, you won't need to worry about additional cover for pet damage. If you do allow pets, you have the luxury of deciding whether or not the pet bond is enough to allow you to forego pet cover.
What should the best landlord insurance cover?
It's not worth considering a policy that doesn't cover at least the following standard building and contents protection:
Fire
Natural disasters like storms, floods and earthquakes
Vandalism (except for that caused by your tenant)
Water damage from leaking pipes, rainwater overflow or sewage backup
Impact damage (for example, a car smashes into your house)
Pet damage
Legal liability if someone is injured or their belongings are damaged on your property
Theft (if you keep your belongings in the property, such as with a furnished apartment)
Additionally, you should consider protecting yourself against situations that are unique to landlords, although this may require you to purchase an optional add-on typically called tenant protection. Here are some instances where tenant protection can help:
Covering you for unpaid rent
Covering you for vandalism and theft by tenants and their guests
Replacing locks and keys if your tenant doesn't return them
Get 30% off your new home & contents insurance
Save 30% on your first year's premium when you purchase a new combined Home & Contents insurance policy online. T&Cs apply.
Who are the best landlord insurance companies in Australia?
While there's no single best landlord insurance company, there are a few ways that you can ensure that you're getting the best policy for you. To get you started, here's a list of some of the top landlord insurers in Australia:
What should you look for in a landlord insurance company?
A major part of what makes a great policy is the company behind the policy. There are many great companies out there, all with different benefits and drawbacks.
Should you go with Budget Direct or Youi? What about AAMI? You also have Allianz, Virgin Money, NRMA, Real Insurance and quite a few others. You have no shortage of options, so it's important to size up your choices and pick one that you can trust.
Here are some things you should look out for:
Prompt, friendly and competent customer service. Find out how accessible the support staff is. Can you choose from multiple methods to contact them such as chat, phone and email? What are their hours? Are they open 24/7 or only during limited times?
Straightforward, effective and timely claims process. Your insurer should make it easy to lodge claims and supporting documents – a member's web portal is one of the best ways it can do this. Dig into the policy documents and find out how long it takes to process claims. It shouldn't take more than a couple weeks.
A reputable and financially-sound underwriter. The underwriter is the company that is putting up the money to pay claims, so it's important that it has a strong financial position. Most underwriters are large institutions with plenty of information about them available online. Read up on how to find out what kind of reputation an underwriter has around managing funds and paying claims.
Positive customer reviews. The Internet is filled with customers sharing their experiences with insurance companies. Find out what other landlords are saying about the insurers you're considering. You can also talk to your rental agency and see what other landlords are saying to them about the insurers they use.
Picture: GettyImages
More guides on Finder