Caravan Insurance Western Australia
Want protection in Australia's biggest state? Get caravan insurance in WA.
We're reader-supported and may be paid when you visit links to partner sites. We don't compare all products in the market, but we're working on it!
Western Australia is the largest state in the country. If you're looking to explore these parts by caravan it's important to consider the possibility of a breakdown, natural disaster or vandalism. These are crucial when it comes to insuring your caravan in WA.
Read on to find out more and where you can get insured.

Compare caravan insurers in Western Australia
Compare caravan insurance policies side-by-side to see what features matter most to you.
Be sure to check the product disclosure statement (PDS) to help you make the right choice.
Is caravan insurance compulsory in WA?
You're not required to have insurance for a caravan but you need to have CTP insurance for the car that tows it. Your car's CTP can cover injuries that occur on the road, but only while it's attached to your car. It won't cover you for anything else. For instance, if your caravan is damaged or damages someone's property, you'll be out of pocket.
If you want cover for motor breakdowns, theft (including what's in the caravan), natural disasters and more, you should think about caravan insurance. CTP might be convenient, but it only provides bare minimum coverage, less than ideal for caravanning in Australia's largest state.
What to look for in a WA caravan insurance policy
The first thing worth knowing is that you can get caravan insurance for on-site, camper and touring caravans, as well as trailers and horse floats. Here are some of the features worth looking out for when you purchase a policy in WA.
Towing costs. Western Australia is a big place. If you break down on the road, there's a good chance you'll have to be towed a long way to reach the nearest repairer, which could cost a lot. Comprehensive caravan insurance and third party fire and theft generally cover towing costs.
Natural disasters. Western Australia is no stranger to natural disasters and extreme weather. Protecting your caravan from floods, storms, bushfires and more could help ensure you don't lose your vehicle to the state's infamous weather.
Solar panels/TV antennas. If your caravan is equipped with solar panels or a TV antenna, caravan insurance can pay to replace these expensive items if they're damaged or broken.
Emergency accommodation or repairs. The beauty of WA is matched by its isolation - if you breakdown will your policy provide ground assistance or emergency accommodation?
Accidental and intentional damage. Only comprehensive caravan insurance can cover you for accidental and intentional damage, ensuring no mishaps cost you an arm and a leg.
What kind of caravan insurance is offered in WA?
The most general insurance policies offer a unique mode of coverage and flexibility in policy additions. Below is a table outlining each type and what's offered:
| Feature | Comprehensive | Third party fire and theft | Third party property damage only |
| --- | --- | --- | --- |
| Fire | | | |
| Theft | | | |
| Earthquake | | | |
| Emergency accommodation, transport and repairs | | | |
| Towing costs | | | |
| Caravan park fees | | | |
| Counselling services | | | |
| Legal liability | | | |
| Solar panels and TV antennas | | | |
| Contents | | | |
| Traveller bonus | | | |
| Collision or crash | | | |
| Food spoilage | | | |
| Accidental damage | | | |
| Intentional damage | | | |
How much does caravan insurance cost in WA?
The cost of caravan insurance in Western Australia varies according to a number of different factors:
The level of cover you choose. TPP is generally the cheapest, third party fire and theft is slightly more and comprehensive is the most expensive. Additional add-ons like annex cover are likely to increase your premiums as well.
Your sum insured. If your caravan was destroyed, the sum insured is the maximum amount that your insurer will pay you. You can generally choose your sum insured. So the higher it is, the higher the premiums will be.
How often you use the caravan. The more you use your caravan, the higher the premiums are likely to be. Many insurers will ask you how regularly you plan to use your caravan, which will work in your favour if you don't plan to use it much.
Your excess. Most caravan insurance policies come with an excess. The higher the excess, the lower your premiums will be, but keep in mind that you'll need to pay this everytime you make a claim.
Contents insurance. If you choose to insure the caravan's contents, the value of your belongings will also impact the total cost of your insurance premiums.
What add-ons can you get?
People use their caravan for different purposes, so there are usually additional extras available with most policies. Some of these include:
Annex cover. An annex is not automatically covered with most caravan insurance policies, but you can add it for a little extra. It will protect against weather events, theft, vandalism and more.
Lay-up cover. If your caravan spends a large portion of the year indoors and unused, you can get lay-up cover to lower your premiums.
Locks and keys. If you lose or have your keys stolen, this can let you get a locksmith out to you and pay for the costs.
---
Get the latest car insurance news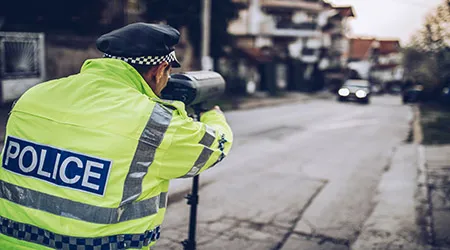 Car Insurance
Drivers don't just face extra fines. They're also at risk of increased insurance premiums and license suspensions.
Read more…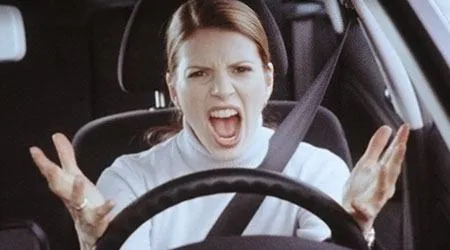 Car Insurance
A Budget Direct study reveals what makes drivers angry and shares tips on how to stay cool.
Read more…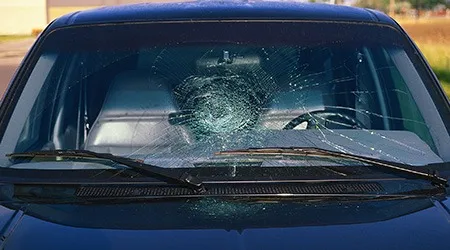 Car Insurance
Severe hailstorms are forecast for the east coast of Australia this week and car-owners are being warned of potential damage.
Read more…
While you are here, you may also be interested in…
More guides on Finder