Car loan refinancing
Learn about and compare car loan refinancing options in Australia.
We're reader-supported and may be paid when you visit links to partner sites. We don't compare all products in the market, but we're working on it!
If you feel like you're paying too much for your car loan, refinancing can help save you money by giving you a lower rate, fewer fees and more flexibility.
Read on to find out if it's right for you, how to refinance your car loan and compare your options now.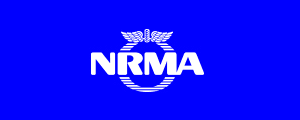 NRMA New Car Loan
Low fixed interest rate
No ongoing fees
Borrow from $5,000

100% confidential application
NRMA New Car Loan
You could get a new car with an NRMA Car Loan featuring a fixed rate of interest and no monthly fees.
Interest rate from: 4.99% p.a.
Comparison rate: 5.69% p.a.
Interest rate type: Fixed
Application fee: $499
Minimum loan amount: $5,000
Maximum loan amount: $130,000
Compare car loan refinancing options
Popular car loan refinancing options
Why should I refinance my car loan?
There are a number of reasons to refinance your car loan, but basically it's about getting a better deal than your existing loan.This could mean reducing your repayments by getting a lower interest rate or giving yourself longer to pay off the loan, getting a loan with better features or going with a different lender.
If you've improved your credit score since you received your car loan, or interest rates have dropped, it's worth looking at car loan refinancing as a way to lower your interest rate. Many car loans offer interest rates from 5% to 8%, so if you're currently paying more, it may be worth refinancing.
How does car loan refinancing work
To refinance your car loan, you simply need to get approved for a new loan that covers the amount you still owe on your existing loan. You use the funds from the new loan to pay off your existing car loan, then make repayments on the new loan.You want to get a loan with a lower interest rate or better terms, so you can save on interest or make your repayments more manageable.
Car loan refinancing example
You received a car loan for $20,000 with an interest rate of 12%. You have already paid $5,000 off the loan, leaving you with $15,000 left to pay.
You choose to refinance your loan with another lender offering an interest rate of 8%. You apply for a $15,000 loan with the new lender and use the funds to pay off the remaining amount on your original loan.
You then continue to make repayments on the new loan, but are now paying 8% interest, instead of 12%, saving money in the process.
How to refinance your car loan in five steps:
Compare your options. Make sure you meet the eligibility criteria and are aware of all fees and charges on the new loan. Once you've found the right loan for you, click "Go to site" to apply and select refinancing as the loan purpose.
Submit the relevant documents and information. This will usually include information about the lender you're with and details about your car.
Pay off your previous loan. Once approved, your new lender may do this for you or you may be required to organise this yourself.
Close your previous loan. Once you have paid off the old loan, you should ensure the loan account is closed.
Repay your new loan. You then continue to make payments on this loan.
Things to keep in mind with car loan refinancing
The amount you pay over the life of the loan will be less. This is very important to check. Less interest does not always mean lower weekly repayments, but the overall amount should be lower over the life of the loan. Remember to take into account up-front and ongoing fees as well as the loan term you're asking for and use a car loan repayment calculator to determine the cheaper option.
You won't pay more interest over the loan term. If you extend your loan term, you may end up paying more in interest over the course of the loan. While the size of your repayments will be lower, you will have to make more repayments, meaning you'll pay more interest.
The loan has the features that you want. If you want to be able to make extra repayments, repay the loan early, use a redraw facility or an insurance product bundle, make sure the new lender offers this.
The lender is legitimate. A number of lenders operate in the car finance space and it is your responsibility to choose one that is reputable. See how transparent the lender is with rates and fees and how easy they are to contact before deciding on a new loan.
Check if you'll be charged a fee for paying off your loan early. If so, factor in the cost of the fee when working out if you'll save money by refinancing.
Saving money on your car loan by refinancing is great, but don't let the savings stop there. By comparing car insurance policies you could save even more! Sound good? Read our cheap car insurance and best car insurance guides.
---
Picture: Shutterstock
More guides on Finder