Applying for more than one car loan at once?
Read this before you apply for any car finance.
Shopping around for a car loan is always a good idea. However, this does not extend to actually applying for every loan offer you see. Every time you apply for a car loan that application is listed on your credit file and will affect your ability to be approved for credit in the future.
This guide will take you through when submitting your details does and does not mean you're applying for car finance and how to "shop around" without it affecting your credit score.
Find out more about what your credit file looks like
When will shopping around for a car loan affect my credit rating?
Technically, only submitting your personal and financial details as part of a loan application will result in a mark on your credit file. The credit provider will need details such as your name and driver's licence number to be able to bring up your credit file and then be able to list the inquiry.
However, it may not be obvious that an inquiry will be listed. For instance, the credit provider may advertise it as a "quote" or an "initial consultation" but even if you don't follow through with the loan, you could see it listed in your file as an inquiry. If you have multiple inquiries listed on your file in a short space of time this will affect your credit score.
How many inquiries is too many?
There is no one number that is "too many", but generally, one credit inquiry every three to six months is not considered to be risky behaviour by lenders and shouldn't affect your credit score too much.
What happens if I don't get approved when I apply for a car loan?
If you do your due diligence and shop around for the best rates, fees and features without applying but don't get approved, you may be wondering what to do now. If you don't need to purchase the car straight away you might consider waiting three months to apply with another lender. Even waiting a couple of weeks may make you look like less of a risk to a lender.
If you are in a position where you do need to make the car purchase quickly, consider calling the lender to explain your situation and finding out whether or not your recent rejection will be an issue. You can also consider finding finance with a car loan broker.
How do I check my credit file and credit score?
You can check your credit score for free on finder. You can also order your credit file for free every 12 months or if you've been rejected for credit in the past 90 days. Your free credit file will be delivered to you within 10 days. However, if you want it delivered sooner or aren't eligible for a free credit file, you can pay a fee for it as well.
Comparing car loans before applying
Applying for a car loan can be one of life's big decisions. You'll be paying off a depreciating asset for a period of time, so it is always important to compare your options. Use the comparison table below to get an idea of the interest rates, fees and charges, and loan terms before applying.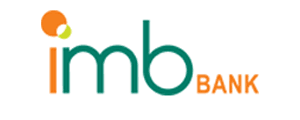 IMB New Car Loan
No monthly fees
No early repayment fees
Borrow up to $75,000

100% confidential application
IMB New Car Loan
A low rate loan to finance new vehicles or cars up to two years old. Borrow up to $75,000.
Interest rate: 5.45% p.a.
Comparison rate: 5.8% p.a.
Interest rate type: Fixed
Application fee: $275.12
Minimum loan amount: $2,000
Maximum loan amount: $75,000
Can I apply for a car loan if I have a bad credit history?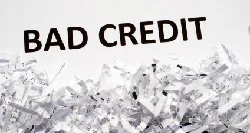 If you have bad credit you can compare lenders that specifically work with bad credit applicants. Depending on how bad your credit history is, it may also be worth getting in touch with your current bank to see if it would be willing to consider your application. Make sure to contact your bank before submitting an application.
Before you begin your search, build up a small deposit and examine your budget to decide how much of a car loan monthly repayment you can afford. Then begin to research and compare the different lenders who specialise in high-risk car loans before making your final decision.
Don't make further negative marks on your credit report by applying to more than one. Most of these types of lenders will analyse your credit rating without it showing up on your report to ensure that you will qualify before they process your application.
Picture: Shutterstock
Related Posts