Camper Trailer Loans
Get the finance you need to experience the fun and freedom of an Australian camping holiday.
We're reader-supported and may be paid when you visit links to partner sites. We don't compare all products in the market, but we're working on it!
Australia is a big, beautiful country boasting a wonderfully diverse range of travel destinations, and the best way to see them all is to get into the great outdoors on a camping holiday. Whether you're planning a quick family weekend away or an around-Australia odyssey, a camper trailer offers a convenient and affordable accommodation solution to help you experience the best our country has to offer.
If you need finance to help you purchase a camper trailer for your family holidays, there are plenty of loan options to choose from.
Why buy a camper trailer?
Why should you consider buying a camper trailer and hitting the road? There are several reasons:
Take your home with you. There's no need to fork out for an expensive hotel room at each destination; your camper trailer offers a convenient and surprisingly comfortable home away from home.
Cheaper than a caravan. With prices starting from a few-thousand dollars, camper trailers are much more affordable than caravans.
They're easy to tow. Compared to a caravan, camper trailers are lightweight and small in stature, making them much easier to tow.
Get off the beaten track. Camper trailers make it easy for you and your family to access out-of-the-way holiday destinations and escape the crowds of tourists.
Camping without roughing it. Camper trailers combine the simple joys of camping with a range of modern conveniences including comfortable beds, built-in kitchens and plenty of storage.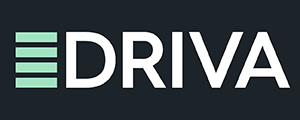 Driva Caravan Loan
Get real rates
No credit check
Borrow up to $250,000

100% confidential application
Driva Caravan Loan
Apply completely online and access a range of lenders in a single application.
Interest rate: From 3.95% p.a.
Comparison rate: From 5.1% p.a.
Interest rate type: Fixed
Application fee: From $295 (Varies by lender)
Minimum loan amount: $2,000
Maximum loan amount: $250,000
Compare a range of camper trailer loans
Camper trailer loans comparison
RACV Personal Loan: 7.19% p.a. comparison rate. Suitable for buying a camper trailer. Take advantage of pre-approval and a competitive rate.
St.George Secured Personal Loan - Fixed: 8.6% p.a. comparison rate. Vehicle eligibility criteria apply.
IMB Secured Personal Loan: 6.8% p.a. comparison rate. A competitive loan suitable for camper trailer purchases.
bcu Secured Freedom Loan: 8.49% p.a. comparison rate. Loan approval times as low as 30 minutes.
How do camper trailer loans work?
Camper trailer loans work in much the same way as any other type of loan: you borrow the money you need to purchase a camper trailer, then pay back your debt plus interest over an agreed time period.
Some loans require you to offer your camper trailer as security for the money you borrow, while other loans are unsecured. Fixed and variable interest rates available, and some providers give you the option of reducing your regular repayment amount by adding a balloon payment at the end of the loan contract.
Types of loans available
There are three types of financing you can consider when buying a camper trailer:
Secured personal loan. With a secured personal loan, you offer your camper trailer as security so that you can access a lower interest rate. However, this does put your camper trailer at risk of repossession if you default on the loan. Loan amounts of up to $100,000 are available and can be repaid over terms of up to seven years.
Unsecured personal loan. Unsecured personal loans don't require you to offer your camper trailer as security, so the increased level of risk for the lender results in higher interest rates on these types of loans. You can generally borrow up to $50,000 and then repay it over terms ranging from one to seven years.
A loan from a caravan/camper trailer finance specialist. The third option is to consider a loan from a lender that specialises in finance for caravan and camper trailer purchases. There are several specialist providers offering both secured and unsecured loans to camper trailer buyers, so they're worth considering if you're searching for finance.
How to compare camper trailer loans
You'll need to take the following features into account when comparing the pros and cons of camper trailer loans:
The interest rate. Finding a competitive interest rate is crucial to ensure the affordability of your loan. Remember that unsecured loans have higher rates than secured loans, and there are both fixed- and variable-rate loans available so you need to compare loans with the same type of rate.
Loan fees. Next, read all loan documents carefully for more information on any fees you will need to pay. Application and ongoing fees can have a big impact on the overall cost of a loan, while it's also important to be aware of the penalty that will apply if you miss a repayment.
Comparison rate. Comparison rate for personal loans is a figure that takes into account the interest rate and fees to reflect the total cost of the loan. Consider it when comparing multiple loans against one another.
Loan term. How long will you have to repay the amount you borrow? Will you be able to afford the higher regular repayment amounts on a short-term loan, or would you be better off with a longer loan term even though it may cost you more in the long run?
Repayment amount and schedule. Check the details of the loan for information on how much your regular repayment amount will be – can you realistically afford this figure? Also look to see whether there will be a larger balloon repayment required at the end of the loan term, and whether the loan offers a flexible repayment schedule to suit your income.
The lender. How reputable is the lender? Make sure any finance provider you use has a reputation for being honest and trustworthy.
Risks and traps to avoid
Keep an eye out for the following risks and traps when choosing a loan:
Borrowing more than you can afford. Just as with any other type of financing, with camper trailer loans it's essential to be wary of borrowing more than you can afford to repay. Calculate your regular repayments and the total cost of the loan and work out whether you can afford it before you apply.
Hidden surprises. The last thing you want is to be hit with any unexpected fees. Read the loan contract closely to make sure you're completely aware of the full terms and conditions of the loan.
What you will need to apply for a camper trailer loan
If you're ready to apply for a camper trailer loan, it's first important to make sure that you meet any personal loan eligibility criteria that may apply. You will typically need to:
Be 18 years or older
Be an Australian citizen or permanent resident
Have a good credit history (however, borrowers with bad credit can still qualify for financing from some lenders)
If you satisfy these criteria, it's time to compare a range of personal loans and begin an application. When you apply for a camper trailer loan you will need to provide the following:
Your personal details, contact information and proof of ID
Details of the loan amount and purpose
Information about your employment and income
Details of your assets and liabilities
Once you've submitted your application the lender will assess it as soon as possible, with some even offering same-day financing if required.
FAQs about camper trailer loans
Picture: Shutterstock
More guides on Finder