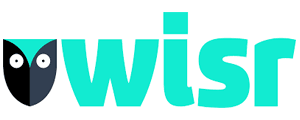 Interest Rate (p.a.)

9.04%

to 23.79%

Comp. Rate (p.a.)

9.88%

to 24.56%

Min Loan Amount

$5,000
Summary
Get a personal loan with fixed personalised interest rates and no monthly fees. Interest charges and establishment fees apply.
3 things to consider about this loan:
Personalised interest rates. Your rate will depend on your credit score.
No ongoing fees. There are no monthly or annual ongoing fees.
Fixed rate. Your interest rate will be fixed for the duration of your loan.
Pros
Personalised, fixed interest rate

Low fees

Early repayment without penalty
Cons
Only 3 or 7-year loan terms
Product Name
Wisr Personal Loan
Interest Rate (p.a.)

9.04%

to 23.79%

Comp. Rate (p.a.)

9.88%

to 24.56%

Interest Rate Type
Fixed
Min Loan Amount
$5,000
Max. Loan Amount
$62,000
Loan Security
Unsecured
How does the Wisr personal loan work?
This personal loan from Wisr comes with fixed personalised interest rates. With a fixed rate loan, your interest payments remain consistent throughout the term of the loan. With personalised rates, you get a rate that's tailored to your credit score. Applicants with good credit get lower rates, and applicants with negative credit behaviour get higher rates. You can use the loan funds for any worthwhile purpose, including debt consolidation, legal fees, gap finance, tax debts, the purchase of a car or other personal expenses.
Eligibility criteria
To be eligible for this loan, you must:
Be over 18
Be a permanent resident or citizen of Australia, currently living in Australia
Have a gross income over $25,000 p.a.
Have no unpaid defaults in the last 5 years
Have no bankruptcies in the last 7 years
How to apply
You can apply for the loan by clicking the "Go to site" button on this page or through the Wisr website. You will need to provide 2 forms of ID (such as your driver's licence, passport or Medicare card). You will also have to provide bank statements for the last 90 days and payslips. Keeping your documents on hand can help speed up the process.
Features of this loan
Fixed rate. Your interest repayments will remain the same for the lifetime of the loan. This makes it easier to predict and budget for your repayments.
Personalised rates. Your interest rate is based on your credit score. If you have a good score and good credit behaviour, you're likely to get a lower rate. If you have negative credit behaviour, your rate will be higher.
Flexible repayments. You can make weekly, monthly or fortnightly repayments, depending on which option suits your budget best.
Varying loan terms. Your loan terms can be 3, 5 or 7 years.
No early exit or repayment fees. You can pay off your loan early without facing a penalty.
No ongoing fees. No monthly or annual ongoing fees.
How much does the Wisr personal loan cost?
The costs associated with this loan include:
Loan principal
Fixed personalised interest rate ranging from 9.04% p.a. to 23.79% p.a.
Establishment fee of $595
No monthly or annual administration fees are charged. Your comparison rate, which includes fees and interest charges, will range from 9.88% p.a. to 24.56% p.a.
Compare other personal loans