We're committed to our readers and editorial independence. We don't compare all products in the market and may receive compensation when we refer you to our partners, but this does not influence our opinions or reviews. Learn more about Finder.
Fetched your credit score and wondering if it's good or not? A good credit score usually sits at about 700 points and above. The higher the number, the more financially trustworthy banks and lenders perceive you to be.
Let's dive into how you can find out if you've got a good score and how this might benefit you. We'll also give you some handy tips to improve your current score to get into a better range.
Credit score in the Finder app
Want a better way to check your credit score?
Banks know your credit score, so why shouldn't you? The Finder app updates your score automatically each month and lets you know if it changes. Pop in your phone number below to get your download link.
By submitting your phone number, you agree to the Finder privacy policy and terms of use
What is a good credit score?
In Australia, you can check your credit score with credit bureaus like Experian, Illion or Equifax. You can also get it through a bunch of other providers (like us!). Each bureau will use a different scoring system so a "good" credit score will be different with each. Any Experian credit score over 700 is "very good" and any Equifax credit score over 726 is "very good".
Your score can vary between 0 and 1,000 or 1,200, depending on the credit bureau, but across the board the higher the score, the better.
Credit score range
Illion
Equifax
Experian
⭐⭐⭐⭐⭐
Excellent
800–1,000
833–1,200
800–1,000
⭐⭐⭐⭐
Very good
700–799
726–832
700–799
⭐⭐⭐
Average
500–699
622–725
625–699
⭐⭐
Fair
300–499
510–621
550–624
⭐
Low
0–299
0–509
0–549
You can get a free copy of your credit report and credit score through the free Finder app. You'll also receive notifications whenever something changes in your report, so you can always keep your finances in healthy shape.
What does my credit score mean?
Credit score
1,000 or 1,200 (perfect score)
If you score 1,000 for Illion or Experian, or 1,200 for Equifax, you have a perfect credit score. Just 3.5% of all Australians achieve this score. You're likely to be a bit older and have been doing things that credit bureaus like, such as paying your bills on time, paying off loans and credit cards, and making sensible applications for credit and limiting your lines of credit.

You'll likely be able to negotiate lower rates and better terms for borrowing than most.

800–999 (excellent)
A credit score around 800 is very solid and shows you have built a strong credit history. Financial institutions will offer you credit if it's within your ability to repay. You can also land good rates and terms.
700–799 (very good)
This bracket should also have no problem securing a loan if you have the ability to pay it off. The same great rates as someone with an excellent score might not be on the table, but you'll still secure a reasonable deal.
500–699 (average)
An average score is nothing to sniff at and usually means you haven't made any large mistakes with your money, like defaults. Securing a big loan will depend on the lender's specific criteria and other individual factors like your current employment and debts.
300–499 (fair)
If you fall into this category, you have some room for improvement. You likely haven't made any significant money mistakes but you might have missed a few smaller payments that are hanging around as defaults. You're probably in a younger age bracket too, which lenders tend to view as riskier.
0–299 (low)
This is in the territory of a low credit rating. People in this category often pay their bills late and this score means you'll struggle to land a big loan. It's a good idea to make improvements, starting now. Defaults will eventually be cleared from your record but that process can take up to five years, so start making some changes to improve your credit score.
What is a good credit score according to lenders?
Lenders will favour people with an average, very good or excellent credit score. Generally anything 620 or above will be looked at favourably by lenders.
What can a good credit score get me?
Having a good credit score matters because it's a factor that determines whether you can borrow money. If you've checked your credit score and found it falls into one of the higher credit bands, there are ways you can use it to your advantage.
Ask for a home loan discount. Your good credit score indicates a steady financial position, so you may be able to negotiate a better rate with your home loan provider or even get certain fees waived.
Increased borrowing capacity. You may be able to borrow more money with a good credit score.
Easier approval for rental properties. If you have a good credit score and are renting, you're likely to be at the top of the list for landlords and real estate agents, who often check credit as part of their tenant screening process.
Consider a peer-to-peer loan. This is a relatively new type of lending where your interest rate is based on your credit score. The better your credit score, the lower your rate, which can be as low as 4% p.a. for an unsecured personal loan.
Choose a credit card with rewards. If your financial situation is stable and you're considering getting a credit card or upgrading your current one, why not consider one with rewards? If you repay your balance in full each statement period, you won't have to pay any interest.
How to get a good credit score
If you want to give your credit score a bit of a boost, you can improve it by following these five easy steps:
Get your credit score and credit report. You can get both of these for free via the Finder app.
Remove incorrect information. Occasionally you might be mistakenly credited for the debt of a family member or a stranger with a similar name to you. Ensure you have these removed by contacting the credit reporting agency.
Identify where you can improve. For example, if you have a credit card with high limits and you aren't using it all, consider reducing it. You should also avoid making multiple credit applications in a short period of time.
Repay your bills on time. This helps ensure no defaults land on your credit report.
Continue to track your score and your credit. By getting your free credit score through the Finder app, you'll receive notifications any time something changes in your credit report so that you're always on top of your finances.
How do I check my credit score?
You can check your credit score for free with the Finder app. It's a secure way to find your credit score and your credit report so you know exactly where your finances are at. We'll update it automatically every month, let you know if your score has changed and will give you handy tips to improve it. Getting your credit score through the Finder app also unlocks additional benefits like finding out how likely you are to be approved for a personal loan or credit card.
---
Dig in deeper with our credit score guides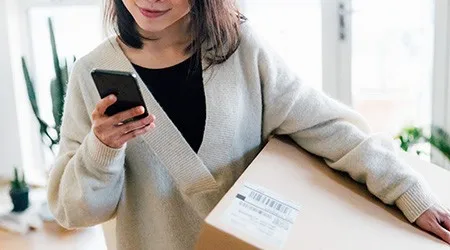 Find out what a credit score is and what it can do for you.
Read more…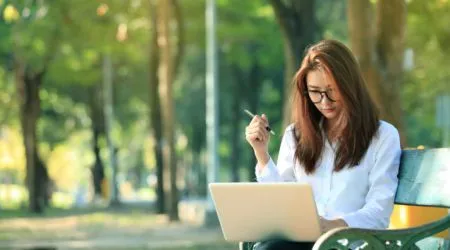 Credit reporting bureaus issue credit reports and scores to consumers and lenders. Discover how they work in this guide.
Read more…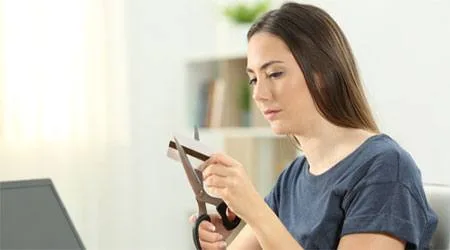 If you're planning to cancel a credit card, here's what you need to know about the impact it could have on your credit score.
Read more…
Picture: GettyImages

More guides on Finder