Used car guide: Things to consider when buying a used car
Here are a few things you should know if you're thinking of buying a used car.
We're reader-supported and may be paid when you visit links to partner sites. We don't compare all products in the market, but we're working on it!
Buying a second-hand car can help save you money, but it also comes with a number of risks. It's important you know what to check for to ensure you get a good deal.
Before you go for a test drive or start looking at financing options, read our handy guide and checklist so you know what to look for when buying a used car.
---
What you need to know about buying a used car
Used cars are vehicles that are pre-owned and bought from a dealership or private seller. The conditions of used cars vary greatly – they may be in almost-new condition or they may be nearing the end of their life. A benefit of opting for a used car is that they are generally cheaper than buying new, and you can sometimes find a good deal for a pre-owned car in great condition.
Of course, there are risks that come with buying a car that someone else has owned. Many common car problems may not be immediately obvious, and the owner may be unaware that a problem even exists. Unless you are a mechanic or have experience with cars, it may be hard to work out what condition the car is in. If possible, it may be worth taking the car to a mechanic to check for any issues.
Before you buy your used car, you should also do some research on the make, model and year of the vehicle to determine if it is suitable for you. You should also prepare some questions to ask the seller about the history and condition of the car, and prepare a checklist of things to look out for when you go to inspect the vehicle.
Latitude Personal Loan (Secured)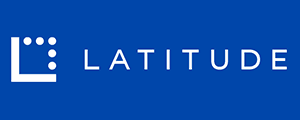 Latitude Personal Loan (Secured)
Fixed interest rate
Low ongoing fees
Additional repayments OK

100% confidential application
Latitude Personal Loan (Secured)
Benefit from a competitive fixed interest rate from 5.99% p.a. and between 1 and 7 years to pay off the loan.
Interest rate: 5.99% p.a.
Comparison rate: 7.26% p.a.
Interest rate type: Fixed
Application fee: $250
Minimum loan amount: $3,000
Compare used car loans now
Where to find a used car
One of the benefits of getting a used car is that there are plenty of places where you can go to find one. There are advantages and drawbacks to each option, so make sure you choose the one that sounds right for you:
Online. Online dealers operate used car websites where you can browse what's available. You can find both licensed dealers and private sellers on these sites, and you will generally be able to get the contact details of the seller or contact them directly through the website.
Trading and selling forums and websites. There are also sites or forums where people try to sell their own cars and where you might be able to pick up a bargain. With a private car sale, there is no warranty and you don't get the cooling-off period that a licensed dealer offers, plus it is difficult to determine whether the seller is reputable.
In the paper. Newspapers still have sections where people sell or trade. Some have dedicated sites and magazine lift-outs where you can find listings for used vehicles. Again, these are private sellers, so it's important to be more careful with your purchase.
Used car dealerships. If you would prefer to take a look at the cars themselves, you can visit one of the many used car dealerships where you can haggle in person. The benefits of working with a licensed dealer are that the car is often sold with a warranty, there is a cooling-off period and you may find the process easier as the seller will be experienced with used car sales terms.
If you opt to go with a private seller, you should always arrange to inspect the car in person before you commit to buying it.
What you should do when looking to buy a pre-owned vehicle
Whether you're looking to buy a pre-owned or new vehicle, it can be tempting to buy the first car that you like. But a car is a large ongoing expenditure, and it's important to consider your options before making your final purchase.
Before you start looking for your car you need to decide what you want. Do you want a big car because you need a lot of boot space, or do you want a small car to make it easy to park in the city? You should think about the car's main use and then decide how many seats you want, what kind of features you'd like, fuel efficiency and running costs. You should also determine your budget, how old you want the car to be, and what you are willing to spend on a second-hand car.
When you start looking for your car you need to do your research. Start looking online and in newspapers, and visit a few used car dealerships. It doesn't matter what seller you end up going with because it's important to understand the current market prices and what's available to you. See what options your budget will allow and the different types of cars that you are able to get, so when you find the car you want to buy, you can decide if you're getting a good deal. You might also have some bargaining power when it comes to the purchase.
Questions to ask the seller
When you go to inspect a used car, you should take the opportunity to ask the seller a few questions about the vehicle, such as the following:
Why are you selling the car? It's important to understand the reason why the seller is willing to sell the vehicle. If they have recently bought the car and are already looking to sell, it may have some serious issues that they have not told you about. It may also be as simple as they found it hard to drive or the seats were uncomfortable. The reason for the sale may or may not affect your decision to buy, but it is worth knowing.
Has it ever been involved in a crash or required serious repairs? A used car may look in fine condition, but it may have been involved in a major accident or needed fixing.
How many kilometres has it done? It can be quite easy to change the odometer reading on a car to hide how far it has travelled. A car that has done a lot of driving is more likely to break down, simply due to natural wear and tear.
Are you the first owner? You should check to see if the seller bought the car new, and if not, if they can provide documentation showing the ownership history.
Do they actually own the car? This may seem like a simple question, but it's possible that they do not have the authority to sell the car in the first place, which could lead to serious complications if you go through with the purchase. If they originally purchased the car using a secured car loan, you should also check that they have paid off the loan in full, as buying an encumbered car (one that is under finance) can also lead to difficulties down the line.
Are you prepared to negotiate on price? Both private sellers and dealers may be willing to drop the sale price, so this is a question worth asking.
If you aren't satisfied with their answers or believe they may not be telling the truth, it may be worth getting the car checked with a mechanic or simply not going through with the purchase and looking for a different car. It can be very expensive to fix a faulty or damaged car, so you want the peace of mind of knowing that a used car is in good condition before you commit to buying it.
Used car buyer's checklist
When you are inspecting vehicles or going for a test drive, use this checklist to make sure you note the car's most important features to help you make an informed decision.
On your test drive
The gears are smooth and can be moved quickly
The engine power is appropriate to the car's size
The car tracks and brakes steadily and in a straight line
The electrics and dials are fully operational
The temperature dials do not show any signs of overheating
The speedometer is functioning and displays your speed accurately
There is no irregular engine noise
You've checked the suspension and the transmission
You've checked the brakes and the exhaust
The car's body
There is no sign of accident or rust damage
There is no sign of hail damage
There are no panel irregularities
The door and boot seals are intact
The upholstery is in good condition
There are no chips or variations in the paint
The car's interior
The seatbelt shows no signs of wear and tear
The lights inside the car are functioning
The electronics, including the air conditioning, the audio and the windows, are working
The car's exterior
You've taken note of the engine VIN and body number
You've checked the exterior of the engine
You've checked the engine oil and the radiator coolant
There is no corrosion of the tubes and brackets
Documents you'll need
PPSR certificate
Transfer of ownership documents
Registration papers
All the factors that come into play when you buy a used car can seem overwhelming, but you want to make sure that you're buying a quality vehicle. Once you know what to look out for and after you've done your own research on what cars are available, you can make an informed decision.
Used car financing options
If you're looking to finance your used car purchase, you have a few options available to you. Here are the financing options available for used vehicles:
Secured car loan. While some lenders will not approve a secured loan for a used vehicle, other lenders offer loans specifically for used vehicles if they meet certain requirements. These loan types require you to put up your newly-purchased car as security, but in return these loans generally have lower interest rates.
Unsecured loan. If you are unable to find a secured loan, you might want to take a look at your unsecured personal loan options. You don't have to use your car as security for these loans, but you may find that the interest rates are higher because it is more of a risk for the lender. One of the benefits with an unsecured loan is that you are able to use the loan amount in any way you want, so you can use it to purchase the vehicle and also for something else if you choose.
Dealer finance. If you are buying the vehicle from a used car dealership, they may be able to offer you some financing options. ASIC recently changed the regulations around dealer finance, which means car dealers can no longer offer you a rate that is higher than what they receive from a lender. However, you should still be sure to do your research on your other loan options before you sign up for dealer finance.
Picture: Shutterstock
More guides on Finder