Guide to student car loans
See how you can get a car loan while studying and compare loans now.
We're committed to our readers and editorial independence. We don't compare all products in the market and may receive compensation when we refer you to our partners, but this does not influence our opinions or reviews. Learn more about Finder .
Having a car can make student life a lot more convenient, but finding the money to buy one can be hard. A student car loan gives you the funds you need to buy a new or used car.
Find out if you can get a car loan as a student, what to look out for and compare your options below.
How does a car loan work?
A car loan is a financing option that lets you purchase a new or used vehicle. You borrow money to cover the purchase of the car, then repay the loan over a set period of time, generally one to seven years. You are charged interest on the loan, and this is added to your regular repayments.
What is the difference between secured and unsecured?
You generally have the option of a secured or unsecured loan, although car loans are typically secured. This means the vehicle you purchase is used as security against the loan, and the lender can take ownership of the vehicle if you fail to make your repayments.
With an unsecured car loan, you don't need to use the vehicle as security. However, you'll generally receive a higher interest rate, as this type of loan represents more risk to the lender. This means you're also more likely to be approved for a secured car loan as a student.
Am I eligible for a car loan?
As a student, you're able to get a car loan provided you meet the lender's eligibility requirements. This means you'll generally need to be at least 18 years old, an Australian citizen or permanent resident and have a job or regular source of income.
Some lenders may have additional lending criteria and will generally not lend money to applicants whose primary source of income is Austudy, Youth Allowance or Newstart.
What if I'm an international or exchange student?
Unfortunately most lenders require you to be an Australian citizen or permanent resident. If you're on a study visa or other type of visa, it's unlikely that you would be eligible for a loan, but it may be worth checking with the lender directly.

How to compare student car loans
You should keep the following in mind when comparing student car loans:
The interest rate. The interest rate determines the amount of interest you will pay on your loan. The lower the rate, the less interest you will pay. Car loans can be offered with either a fixed rate, which stays the same throughout the loan, or a variable rate, which changes in line with market rates. Secured car loan rates generally range from 6% to 10%, and unsecured car loans generally range from 8.5% to 17%.
Any fees or charges. Many car loans will have additional fees or charges that you will need to pay as part of the loan. You should check which fees you may need to pay before applying for a loan, as these will affect your comparison rate, which helps show you the true cost of the loan.
Repayment flexibility. Some lenders will let you select how often you make repayments, which is generally on a weekly, fortnightly or monthly basis. You may also be able to make early repayments or repay the loan early, without penalty.
Additional features. These may include a redraw facility for additional repayments, pre-approval, online account management, a car-buying service to help you find your car or discounts on other products and services.
Student car loans comparison table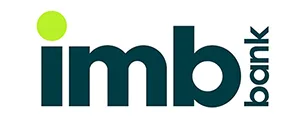 IMB New Car Loan
No monthly fees
No early repayment fees
Borrow up to $75,000

100% confidential application
IMB New Car Loan
A low rate loan to finance new vehicles or cars up to two years old. Borrow up to $75,000.
Interest rate: 4.99% p.a.
Comparison rate: 5.34% p.a.
Interest rate type: Fixed
Application fee: $275.12
Minimum loan amount: $2,000
Maximum loan amount: $75,000
Tips for students on how to get a car loan
If you're a student, you may be working part time or casually, have a lower income and have a limited credit history, which can make it difficult to get a car loan. Use the tips below to help improve your chances of getting approved for a car loan.
Build your credit history. Having a good credit history will make you more likely to be approved for a loan and may even help you get a better rate. You can build and improve your credit history by paying your existing bills on time, including your phone and utility bills, and by not applying for multiple loans. If you don't know your credit history, you can order a free copy here.
Save for a deposit. While you don't necessarily need a deposit to get a car loan, it can give you a better chance of being approved. If you don't have any credit history, have a bad credit history or have negative equity on your existing car, you may be required to provide a deposit.Consider opening a high-interest savings account to earn interest on your savings and help build your deposit. Some of these accounts also have incentives for you to save regularly by awarding you bonus interest.
Use a guarantor or co-borrower. If you don't have a credit history, it may be worth trying to find a guarantor for your car loan. A guarantor is generally a parent or other relative, and they take on the legal and financial responsibility of the loan if you fail to make your repayments. Having a guarantor may give you a better chance of being approved for a loan. However, you should make every effort to make your repayments, so your guarantor is never held responsible for the debt.You can also find a co-borrower to take out a joint personal loan, where you're both responsible for repaying the debt.
How to apply for a student car loan
Once you've chosen the car you want to buy, you'll need to find the car loan that best suits your needs. It's important to understand your loan options, and what you'll need to do to give yourself the best chance of being approved.
1. Compare your loan options.
You will need to choose whether you want a secured or unsecured car loan and a fixed or variable interest rate. You should also compare a number of loans based on the rate, fees and features they offer.
2. Check the eligibility criteria.
You should ensure you meet the eligibility criteria before applying for a specific loan. If you don't, you're likely to be rejected, which can affect your credit score. Lenders usually require you to be over 18, have a regular income and have some form of employment to be eligible for a car loan.
3. Have your documents ready.
As part of your application, you will need to provide a form of ID, payslips and information regarding your employment and finances (income, expenses and debts). If you've chosen your car, you will need to submit the make, model and year, the VIN/chassis number, registration number and purchase price.
4. Submit your application.
Depending on the lender, you may receive a response within a couple of minutes. Other lenders may take a few days to review your application and approve or deny your loan.
What criteria do car lenders have for used cars?
If you're looking to get a car loan for a used car, you need to check that the car meets the age requirements of the specific lender.
Lender
Car loans
Vehicle requirements
More information
ANZ
ANZ Online Secured Car Loan
Car needs to be under 7 years old
More
Beyond Bank
Low Rate Car Loan
Flexi Loan
Car can be up to 6 years old
Car needs to be over 6 years old
More
CUA
Fixed Rate Car Loan
Car can be up to 7 years old
More
IMB
Secured Personal Loan
Car can be up to 6 years old
More
NRMA
NRMA Car Loan
No set limit
More
RACV
RACV Car Loan
Car can be up to 10 years old
More
St.George
Secured Personal Loan
Car must be less than 12 years old at loan expiry
More
Suncorp
Secured Car Loan
Car must be less than 12 years old at loan expiry
Westpac
Secured Car Loan
Car can be up to 7 years old
More
Read our guide to buying a used car
Picture: Shutterstock
More guides on Finder