Car Loans for Single Parents
Don't let your family situation stand in the way of you getting a car loan.
We're committed to our readers and editorial independence. We don't compare all products in the market and may receive compensation when we refer you to our partners, but this does not influence our opinions or reviews. Learn more about Finder .
For many Australians, having a car is a necessity rather than a luxury. It can mean a way for the kids to get to school, a way for you to get to work, or just simply giving your family the means to get where they need to be. Unfortunately, it can be often be difficult for single parents to access car loans. But rest assured that there are options available to you when it comes to car finance.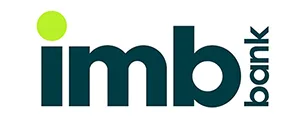 IMB New Car Loan
No monthly fees
No early repayment fees
Borrow up to $75,000

100% confidential application
IMB New Car Loan
A low rate loan to finance new vehicles or cars up to two years old. Borrow up to $75,000.
Interest rate: 4.99% p.a.
Comparison rate: 5.34% p.a.
Interest rate type: Fixed
Application fee: $275.12
Minimum loan amount: $2,000
Maximum loan amount: $75,000
Single Parent car loan comparisons
Car loans suitable for single parents:
Why wouldn't a single parent be approved for a car loan?
There are a few reasons why single parents might find it difficult to access car finance. As single parents rely on a sole income, they may not meet the financial requirements set by lenders. Their income may not be sufficient because they work part-time in order to take care of their children, or they may receive Centrelink payments. These financial constraints may also mean they are in debt, making it more difficult for them to be approved for a car loan.
As well, some lenders may not take into consideration what you may receive from Centrelink. Most of the time you'll need a supplementary income to support your car loan application.
What car loan options do single parents have?
Loan type
Loan amount
Interest rate
Eligibility criteria
Find out more
Secured car loan
$3,000 - $100,000
4-13% p.a.

Earn a regular income
Have good credit
Be employed

More
Short-term loan
$100 - $2,000
24% per $100 borrowed

Earn a regular income
Have capacity to repay

More
Centrelink loan
$100 - $10,000
Varies

Earn a regular income
Some types of Centrelink payments may not be allowed

More
NAB StepUP
$800 - $3,000
5.99% p.a.

Hold a Centrelink or pension card or be eligible to receive FTB Part A
Have resided at your current address for three months
Are borrowing for essential goods and services

More
No Interest Loan Scheme
$300 - $1,200
0%

Hold a Centrelink or pension card or be eligible to receive FTB Part A
Have resided at your current address for three months
Show a willingness and capacity to repay
Are borrowing for essential goods and services

More
How to compare car loans for single parents
While you may feel you have limited options when it comes to car loans, it's still important to compare what options you have available to you to ensure you get opt for the best one for you.
Interest rate. The interest rate will be the main contributor to the cost of the loan, and so it's important you find a competitive rate. Check whether the rate is fixed or variable and compare the rate on offer with that being offered by other lenders.
Loan terms. This is how long you'll have the repay the loan. Most lenders will offer you the option to choose terms of between one and five years for fixed rate loans and one and seven years for variable rate loans.
Repayment flexibility. Are you able to line up your repayments to match your pay frequency? Are you able to make additional repayments without penalty? Can you repay your loan early? These are all things which you will need to find out about the loan.
Fees. Most loans come with fees, but obviously some loans charge less than others. See what fees you will be charged upfront, check if there are ongoing fees such as monthly or annual account-keeping fees, and note any other fees that may be applicable.
Additional features. The loan may also come with additional features, such as extended warranty or a loan redraw facility.
Things to watch out for
When comparing your car loan options, make sure you check the reputability of the lender. Some lenders may claim to help single parents with car loans, but then charge you extremely high fees and rates that can make it difficult for you to manage your day-to-day finances. If you're unsure of your eligibility with a certain lender, it might be worth talking to them first to avoid having too many credit applications on your credit file.
How to apply?
To apply for a car loan you can compare your options using the comparison tables on this page and across the rest of finder.com.au. Once you've found a loan, make sure you check the eligibility criteria to see what your chances are of being approved. Then you can simply click "Go to Site" to be directed through to the lender's online application form where you can provide your personal and financial details and wait to see if you've been approved.
As a single parent, it's important to call a few lenders to discuss your eligibility first. Applying too many times can affect your credit history and make you appear less appealing to lenders.
Picture: Shutterstock
Related Posts