Guide to purchasing a car interstate
Read our comprehensive guide to buying your next vehicle interstate.
The potential hassle involved in buying a vehicle interstate is enough to put some people off a car altogether, but it doesn't have to be that way.
Use our comprehensive guide to know what you'll need to do and what to look out for if you're purchasing a car interstate.
Can I buy a car from interstate?
Yes, you can purchase a vehicle from a different state, but it can be more complicated than buying from the same state. You will need to arrange for the car to be transported and also have the registration transferred into your name and state.
Benefits and drawbacks to buying interstate
More vehicles to choose from. You will have more options if you expand your search to include cars located in different states.
Potentially cheaper vehicles. Car prices can vary between states, so you may be able to find a better deal by buying interstate.
Having to arrange an inspection. It is always a good idea to inspect a car in person before you commit to buying it, but it may be difficult to arrange an inspection if the vehicle is interstate. You will need to organise transport and may also need to take time off work to allow for travel time or arrange an inspection on a weekend.
Cost of travel and transport. You will have to cover the cost of travelling to inspect the vehicle, which can be expensive. If you decide not to buy it, you will still be out of pocket for the cost of travel. You will also have to cover the cost of getting the car home, whether that's driving it yourself or getting in delivered by a reputable car delivery company. The cost of transport varies depending on how far the vehicle needs to be shipped, what type of car is being transported and even the cost of fuel, so compare quotes from multiple companies before choosing one.
Other costs to consider when buying a car from another state
Aside from the purchase price of the car and the cost of transporting the vehicle, there are a few extra costs you need to consider when buying a vehicle interstate:
Transfer of registration. When you buy a car, you'll need to cover the cost of transferring the vehicle's registration into your name. However, if the vehicle is first registered in your name in another state before you drive it home, you'll also need to cover the cost of moving the registration over to your state of residence.
Insurance. Remember also that, as part of the cost of registering your vehicle, you'll also need to pay for compulsory third party (CTP) insurance. This will most likely set you back a few hundred dollars or more, but it's automatically included in the cost of registration everywhere but NSW, the ACT and Queensland.
Roadworthy and safety certificates. You'll also need to cover the cost of getting the necessary roadworthy and safety certificates (pink slips) to register the car in your state. Costs for these important certifications vary – for example, in NSW a Vehicle Safety Check (formerly pink slip) for a light vehicle costs $40 and a Safety and Identity Check (formerly blue slip) costs $64 – so check with the roads and transport department in your state to find out how much you'll need to pay.
Where to find a vehicle
There are a few options available when buying a car interstate:
Buying from a dealer. If you buy a new car from an interstate dealer, it should be protected by an extensive warranty. The good news is that used-car dealers are also required by law to provide a three-month warranty for used cars with less than 160,000km on the clock, are under 10 years old and do not exceed the luxury car tax threshold. This warranty expires after three months or 5,000km.
Buying at an auction. The same warranty applies when you buy a vehicle from a licensed chattel auctioneer. If you buy a vehicle at auction, the auctioneer must inform you if the vehicle does not come with a statutory warranty. If you decide to buy a car without this protection, make sure you're aware that you will have to cover the cost of any defects.
Buying from a private seller. If you buy from a private seller, protections such as cooling-off periods and statutory warranties do not apply. With this in mind, it's essential that you thoroughly research and inspect the car before you buy.

Loans.com.au - New and Dealer Used Car Loan Offer
Settle the loan before 30 November 2020 and enter the draw to win a $1,000 fuel voucher. Terms & conditions apply.
Before you buy: Inspecting the car
The Internet is invaluable when you're researching cars for sale interstate. While it's not the same as kicking the tyres yourself, doing some online legwork can help you find a huge range of useful information about a car's condition, features, service history and warranty.
However, when you're buying a used car interstate, it's highly recommended that you make sure the vehicle gets a proper inspection before you buy. There are two options for this:
View the vehicle yourself. For many of us, physically viewing and test-driving a car before we buy it is an absolute must. This can be an expensive and time-consuming exercise when buying interstate, but paying for flights and accommodation (if necessary) to check out the car in person could end up saving you thousands of dollars in the long run.
Pre-purchase vehicle inspection service. Motoring organisations such as the National Roads and Motorists' Association (NRMA) and the Royal Automobile Clubs of Victoria and of Queensland (RACV and RACQ) all offer independent vehicle inspection services to help you determine whether the car is safe to drive and in good condition. Alternatively, you may want to find a trusted local mechanic to give the car a once-over before you part with any cash.
In some cases you may be tempted to buy a car sight unseen, but this is an extremely risky option and not recommended. Even if you know and trust the seller, there's no way of knowing for sure if the vehicle is in good condition or if you're getting a fair price. If the car you buy is not what you expected, you could end up significantly out of pocket.
Before you buy: Vehicle background checks
When buying a used car from interstate, just as you would when buying from a seller down the road, you should always conduct a full check of the vehicle's history. This allows you to determine the following:
Whether the car has been written off or suffered previous damage
Whether the car is listed as stolen
Whether the car is under finance or is leased (if you buy a car from a licensed motor dealer or auctioneer, they must guarantee clear title)
The build and compliance dates of the vehicle
The vehicle's sales history
The consistency and accuracy of the odometer reading
There are specialist companies that can conduct a full car history check for you, and many of them offer discounted prices to members of state and territory motorist organisations.
Alternatively, you can conduct all the necessary checks yourself through databases like the Personal Property Securities Register (PPSR) and through the roads and transport department in the relevant state or territory.
Loans.com.au - New and Dealer Used Car Loan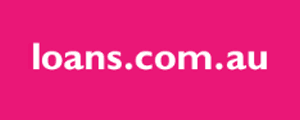 Loans.com.au - New and Dealer Used Car Loan
Early payout available
No monthly ongoing fee
Borrow up to $100,000

100% confidential application
Loans.com.au - New and Dealer Used Car Loan
A competitive fixed rate to purchase a car up to four years old. Option to add on-road costs into loan amount.
Interest rate: 4.67% p.a.
Comparison rate: 5.22% p.a.
Interest rate type: Fixed
Application fee: $400
Minimum loan amount: $5,000
Maximum loan amount: $100,000
Compare car loans now
Registration
The next issue to look at is registering the vehicle, and there are a few factors to consider here. If the car is registered, the seller will typically not be able to transfer the Australian Vehicle Registration and Car Insurance (rego) for their home state over to you, unless you can provide a garage address in the same state.
This means the seller will usually cancel their rego once they sell the car, so if you want to drive it home, you'll need to apply for an unregistered vehicle permit. This permit is only for a limited period, but it allows you to move an unregistered vehicle by road from one place to another, provided the vehicle is in a safe condition.
In some cases the seller might agree to let the rego remain in place on the vehicle for a limited period, as long as you provide a statutory declaration accepting liability for any fines or damage. Just remember that you'll be required to transfer the interstate registration into your name within 14 days.
However, the good news is that if you buy a car with a period of interstate registration still remaining, you can apply to the roads and transport department in that state or territory to have the unused registration costs refunded.
Getting your new car home
The final factor you need to consider is how you will get your new vehicle home. There are a few options available:
Drive it back yourself. If you don't mind a long road trip, you can fly interstate to pick the car up and then drive it home yourself. Just remember to factor the cost of a flight, petrol (and accommodation if necessary) into your budget.
Get someone else to drive it back for you. Don't have the time to pick the car up yourself? Ask a friend or relative to do the job for you – and cover all their expenses, of course.
Get it shipped. There are numerous carriers that specialise in shipping cars interstate. Look around for a reputable company by checking online reviews and asking family and friends for their recommendations. Also make sure to compare quotes from multiple companies before choosing one.
Get the seller to drop it off. In some cases, it may be possible to negotiate for the seller to deliver the car to your door – if you're willing to pay an extra price of course. You'll need to cover the cost of fuel, the seller's transport home and also compensate them for their time. This may not be possible in many situations, but it's worth considering if picking the car up yourself isn't an option, and if you think it might be cheaper than paying to have it transported commercially.
Frequently asked questions about purchasing a car interstate
Where will I need to pay stamp duty on my car?
Stamp duty is payable in the state or territory in which you register the vehicle.
How else can I make sure I'm buying a good-quality vehicle?
Make sure to ask the seller for a copy of the car's servicing records. This will help you determine whether the vehicle has been properly looked after.
Are the requirements for a roadworthy or safety certificate the same across all states and territories?
No. Requirements differ between states and territories, so a car classified as roadworthy in Queensland, for example, may not pass the test in Victoria. Check with the roads and transport department where you live for details of how a car can be certified as roadworthy.
I'm confused about registering a car from interstate – where can I find more information?
You can find more information about the process by contacting the roads and transport department in your home state or territory and in the state or territory where you are purchasing the vehicle.
Picture: Shutterstock
Related Posts