Non-bank personal loans
Looking for a personal loan? There are more options than just the traditional banks.
We're reader-supported and may be paid when you visit links to partner sites. We don't compare all products in the market, but we're working on it!
We don't all conform to the traditional lending categories, so it's good to know your options when it comes to finding the right fit for you financially. Non-bank lenders can offer an alternative solution when you're in need of a personal loan. If a bank isn't offering the product you need or if you don't meet the eligibility required by traditional banks, loans from non-banks are worth considering.
When referring to "non-banks", you can be talking about a number of different institutions. These include independent lenders, neobanks, P2P lenders, credit unions and building societies. These institutions, thanks to their smaller size compared to traditional banks, are often able to provide more personalised service, and potentially more competitive rates or less stringent lending criteria, when it comes to personal loans.

OurMoneyMarket Personal Loan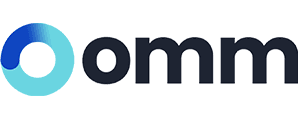 OurMoneyMarket Personal Loan
Personalised fixed rate
Flexible payment options
Fast online application

100% confidential application
OurMoneyMarket Personal Loan
⭐ Finder Exclusive: Apply before April 30th to secure a discounted rate of 5.35% p.a. (comparison rate: 6.31% p.a.) for the first 12 months.
Apply personalised loan from $2,001 to $75,000 that varies based on your credit history and financial situation.
Interest rate from: 5.35% p.a.
Comparison rate: 6.31% p.a.
Interest rate type: Fixed
Application fee: 1.5–6% of your total loan amount
Minimum loan amount: $2,001
Maximum loan amount: $75,000
Here are some non-bank personal loans you could apply for
What's the difference between a bank and a non-bank lender?
Often, the most notable difference between bank and non-bank lenders is that banks are ADIs (Authorised Deposit-Taking Institutions). This means that they can accept deposits from members, e.g. current accounts or term deposits. They are also regulated by the Australian Prudential Regulation Authority (APRA) and the Australian Securities & Investments Commission (ASIC). However, this is not always the case. This is because some non-bank lenders, or non-traditional bank lenders, are also regulated by APRA and can accept deposits.
There are two types of non-bank lenders:
APRA and ASIC regulated: Building societies, credit unions (otherwise known as "mutuals") and neobanks (also known as "digital banks").
ASIC regulated only: P2P lenders, independent lenders and payday lenders.
How does a non-bank personal loan work?
Personal loans from non-banks often offer the same features as banks, including flexible repayment schedules and competitive variable or fixed interest rates. Personal loans are typically given in one lump sum with the expectation that it be paid back to the lender over a pre-determined amount of time. Interest is applied in the same way that a home loan is, although generally at a higher rate.
You may find different personal loan offerings from non-bank lenders, such as secured personal loans that let you use a term deposit as a guarantee, or an asset such as a vehicle or jewellery. You may also find non-bank lenders offer less stringent lending criteria, but higher rates and fees than traditional banks. How exactly a non-bank personal loan will work will depend on the type of lending institution that you opt for and on the individual lender.
Sorting through your non-bank lender options
You have a few options available to you when it comes to lenders if you're looking outside of the banks:
Credit unions and building societies. These are financial institutions, also known as "mutuals", that are member-owned and not run for profit, meaning any profits that are earned are put directly back into products and services. Standard financial products are usually on offer from these institutions, including personal loans.
P2P lenders. P2P lenders facilitate a platform where investors finance a portfolio of personal loans and earn interest on what they lend, while borrowers are given an individual rate based on their credit score.
Neobanks. Neobanks source their own funding and make a margin on the difference. Often, neobanks will offer personalised interest rates to customers based on their financial circumstances and credit scores.
Standalone lenders. Smaller lenders may specialise in personal loans of all sizes. These include Small Amount Credit Contracts, also referred to as payday loans, and larger loans up to $5,000 or even loans up to $10,000.
Dealerships. If you're purchasing a car you may consider financing direct from the dealership. This is referred to as dealership financing and involves you taking out a specific loan product.
Find out about dealership financing
Some of the benefits non-bank lenders can offer
When you opt for an alternative lending solution, you open yourself up to a new world of features and benefits, some of which include:
Innovative lending solutions. Smaller lenders can offer innovations that larger lenders may take longer to implement – loan applications using social media, loans secured with jewellery or term deposits, or funds that can be transferred to you within an hour of approval.
Savings. Some lenders such as credit unions are not run for profit, and customers of the bank are all shareholders. Any profits that are made are put back into the products which then translate to savings.
More relaxed eligibility criteria. Where traditional bank lenders may only accept borrowers with very good credit scores, some non-bank lenders accept bad credit applicants or personalise rates based on credit scores.
Personal customer service. Many credit unions and building societies have histories rooted in local communities and organisations, and with them now continuing to operate in local communities, they can offer a level of personal customer service which may not be possible for larger financial institutions. Other non-bank lenders, due to their smaller size, are better equipped to allocate members of their lending teams to guide you through the borrowing process.
Want to compare lenders? Here's how
There are a number of different institutions of varying types to consider when you need the security of a personal loan. You should carefully compare their features to find the one that will give you the most benefit. Keep these points in mind as you are doing your comparisons:
The financial institution. It's important to note that if you intend to apply for a loan from a credit union or building society, you will most likely need to be a member or a shareholder.
Interest rates. Look at the different interest rates carefully and make sure that they are in line with what other lenders are offering. You may find some that are able to offer you a fixed rate personal loan. Although the rate might be a bit higher, this is something to consider if you need the security of a fixed repayment schedule.
Fees. Fees weigh heavily in the overall cost of a personal loan to the borrower. There are application fees to consider, monthly and annual plus other less obvious such as settlement or exit fees. Use a personal loan calculator to help you analyse the fees.
Are there any risks?
A non-bank lender may not have the same amount of funding or capital adequacy as a big bank. It also may not have the same technology and facilities that the big banks do, meaning a lack of branches across Australia. However, because all lending institutions are regulated by ASIC, risks of using a non-bank lender are limited.
While this is something to take into your comparison, be mindful that to be a customer of a credit union, you need to be a shareholder of that particular credit union. So whenever the credit union returns its profits to its shareholders, the returns are essentially going to you in the form of cheaper products.
How you can apply for a personal loan from a non-bank lender
Once you have made your choice, you can follow the links on this page to be redirected to the application page. Keep in mind that most will require the following information as you proceed with the application:
Identification documents. Just as with a bank, you are going to have to provide a valid photo identification document as part of your personal loan application. This could be a passport or Australian driver's licence.
Financial information. In addition to your credit history, a non-bank lender is going to ask about your current debts before they will approve an application for a personal loan. This includes any other loans you might have in addition to your credit and charge card accounts that are open.
Picture: Shutterstock
More guides on Finder