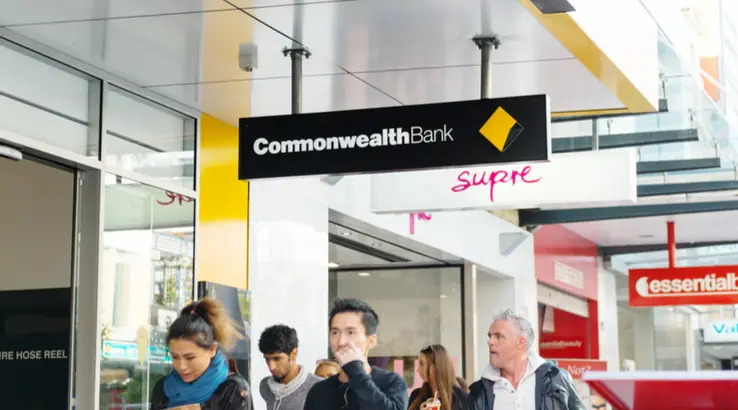 We're committed to our readers and editorial independence. We don't compare all products in the market and may receive compensation when we refer you to our partners, but this does not influence our opinions or reviews. Learn more about Finder .
CBA Share Price
CBA Dividend
4.91% (fully franked)
Quick stats
Full name: Commonwealth Bank of Australia
ASX ticker code: ASX:CBA
Industry: Financial services
Date listed on ASX: 1991
Market cap: $124.51 billion (2018)
CEO: Matt Comyn (2018)
Key competitors: Westpac, NAB, ANZ, ING, ME
CBA companies: Bankwest, Colonial First State, CommSec, ASB Group
About the Commonwealth Bank of Australia
The Commonwealth Bank, also known as CBA or CommBank, was established in 1911 and is the largest bank in Australia. Its services include retail banking, business banking, wealth management and home loans. It also owns Bankwest and ASB Bank in New Zealand. CBA's main rivals are Westpac, ANZ and NAB.
Our top pick for
Cheap broker fees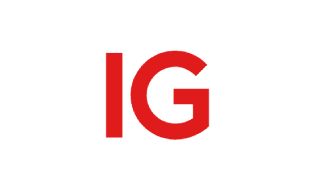 Our top pick for
Best overall platform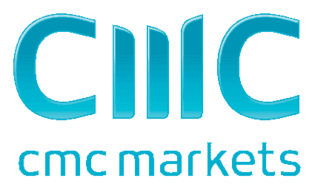 Our top pick for
Best for US stocks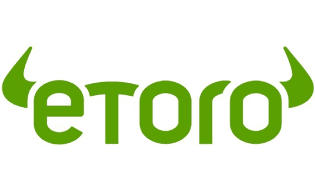 🧪How we chose these brokers
For our Top Picks, we compared our Finder partners using a proprietary algorithm in August 2020. Keep in mind that our top picks may not always be the best for you, and you're encouraged to compare for yourself to find one that works for you. Read our
full methodology here
to find out more.
CBA stock profile
As a blue-chip dividend stock, CBA is a popular choice among Australian investors. Its dividend payment per share has remained fairly consistent compared to the other major banks, even during the 2018-2019 financial services royal commission.
Pros
Blue-chip. As one of Australia's biggest companies and the largest bank in Australia, CBA is considered a comparatively safe blue-chip stock choice among investors.
Dividend. One of the biggest pros for investors is CBA's consistently high dividend payout, even during times of volatility.
Consistent growth. Since it was listed in 1991, CBA's share price has grown steadily by more than 170% and many analysts expect that growth to continue.
Cons
No high returns. While safe, blue-chip financial stocks aren't likely to deliver the high returns that other more volatile stocks can offer.
Changing landscape. With new fintechs entering the arena, bigger companies such as CBA might be slower to adapt to the fast-changing landscape.
Scandals. CBA is still recovering from the fall-out of the 2019 royal commission that uncovered numerous occasions of misconduct and forced the bank to overhaul its advisory arms.
CBA major shareholders
| Shareholder | Number of shares | Percent of capital |
| --- | --- | --- |
| HSBC Custody Nominees | 397,409,964 | 22.38% |
| J P Morgan Nominees Australia | 227,194,600 | 12.79% |
| Citicorp Nominees Pty Limited | 107,321,430 | 6.04% |
| National Nominees Limited | 54,993,385 | 3.10% |
| BNP Paribas Noms Pty Ltd | 52,285,037 | 2.94% |
| Bond Street Custodians Limited | 10,516,197 | 0.59% |
| Australian Foundation Investment | 7,900,000 | 0.44% |
| Navigator Australia | 3,557,307 | 0.20% |
| Milton Corporation Limited | 3,141,670 | 0.18% |
| Argo Investments Limited | 3,103,731 | 0.17% |
| Nulis Nominees (Australia) | 1,972,809 | 0.11% |
| Mr Barry Martin Lambert | 1,643,613 | 0.09% |
| McCusker Holdings Pty Ltd | 1,480,000 | 0.08% |
| Invia Custodian Pty Limited | 1,466,696 | 0.08% |
| Australian Executor Trustees Limited | 1,390,671 | 0.08% |
| Australian Executor Trustees | 1,128,471 | 0.06% |
| BNP Paribas Noms (NZ) Ltd | 1,118,847 | 0.06% |
| RBC Dexia Investor Services Australia Nominees Pty Limited | 1,093,191 | 0.06% |
| Joy Wilma Lambert | 1,068,250 | 0.06% |
Source: CBA, as at 15 July 2019
Should I buy CBA stock?
Technical analysis is used in finance to forecast the direction of prices by studying the past movements of markets. This is not a recommendation, it represents an analysis based on the most popular technical indicators: Moving Averages, Oscillators and Pivots. Finder might not concur and takes no responsibility.
Here are a few points to consider before deciding whether to buy Commonwealth Bank shares:
The share price. Read news articles, CBA company announcements and recommendations by major brokers on the share price. Also look at the share price chart to see if the price has dipped lower recently.
The dividend. As you can see from the table below, the annual CBA dividend has remained steady around the $4.30 mark for the past four years. However, this doesn't mean it will continue to do so. The latest annual report will include details on the dividend payment for future years.
Financial performance. It's a good sign if the company is increasing its profits each year, while also reducing its debt.
The other Big Four banks. Commonwealth Bank is in constant competition with Westpac, NAB and ANZ to gain more customers. How do CBA's products and services compare to its rivals?
Future market conditions. Are there any upcoming changes to banking regulations that may affect CBA's profits? Also consider what is happening in the financial services sector that might impact negatively on the bank, such as the Royal Commission into the banking sector that is being held throughout 2018.
Commonwealth Bank dividend history
The table below details the Commonwealth Bank dividend payments between 2017 and 2020. As you can see, while the dividend has changed slightly each six-month period, it has remained fairly steady around the $4.30 mark per year for the past four years.
It's also fully franked, meaning Commonwealth Bank has already paid the tax on the dividend so the shareholder doesn't need to pay tax on these dividends again.
| Payment date | Dividend per share | Franking |
| --- | --- | --- |
| 19 February 2020 | $2.00 | 100% |
| 14 August 2019 | $2.31 | 100% |
| 13 February 2019 | $2.00 | 100% |
| 15 August 2018 | $2.31 | 100% |
| 14 February 2018 | $2.00 | 100% |
| 16 August 2017 | $2.30 | 100% |
| 22 February 2017 | $1.99 | 100% |
Source: Share Dividends
If you'd invested $5,000 in CBA 20 years ago
What if you'd decided to buy $5,000 worth of stocks in CBA around 20 years ago? Today your stocks would have grown by more than 95% and you'd also have received dividends of more than $10,000.
The below chart compares your return on investment if you'd bought $5,000 in each of the four biggest companies on the Australian Securities Exchange (ASX) two decades ago. The franking credits are either used to offset the tax bill or paid as a cash refund if your tax bill is zero.
Company
Share price 4 Nov 1999
Share price 4 Nov 2019
Value gain
Dividends
Franking credits
CBA
$26.64
$77.05
$9,461.34
$10,818.32
$4,635.89
CSL Ltd
$6.67
$259.55
$189,565.22
$14,814.77
$839.73
BHP Group Ltd
$7.41
$36.48
$19,615.38
$12,516.87
$5,217.81
Westpac
$6.72
$19.36
$9,404.76
$20,394.35
$8,664.14
National Australia Bank
$23.26
$27.69
$952.28
$7,338.78
$3,065.48
Total
$228,998.98
$65,883.09
$22,423.05
Profits (not including tax): $317,305.12
The data used in the chart is for the sake of the example only and should not be relied upon as factual advice or construed as providing recommendations of any kind.
How to buy Commonwealth Bank shares
Choose a share trading platform. If you're a beginner, our table below can help you choose which broker to use.
Open your account. You'll need your ID, bank details and tax file number.
Confirm your payment details. You'll need to fund your account with a bank transfer, debit card or credit card.
Find the shares you want to buy. Search the platform for CBA shares and place a buy order. It's that simple.
When you successfully purchase shares, you'll receive a confirmation note from the broker, and the money will be taken out of your cash account. For more info about buy stocks, you can read our guide on how to buy shares.
Compare share trading accounts to buy Commonwealth Bank shares
Important: Share trading can be financially risky and the value of your investment can go down as well as up. Standard brokerage fee is the cost to trade $1,000 or less of ASX-listed shares and ETFs without any qualifications or special eligibility. If ASX shares aren't available, the fee shown is for US shares.
Or, if you're interested in buying shares in popular global brands like Netflix, Amazon or Apple, we have a handy guide for that, too.
More ASX bank stocks
Company news
More guides on finder