How to invest in US stocks from Australia
Find the cheapest brokerage fees when you trade US stocks from Australia.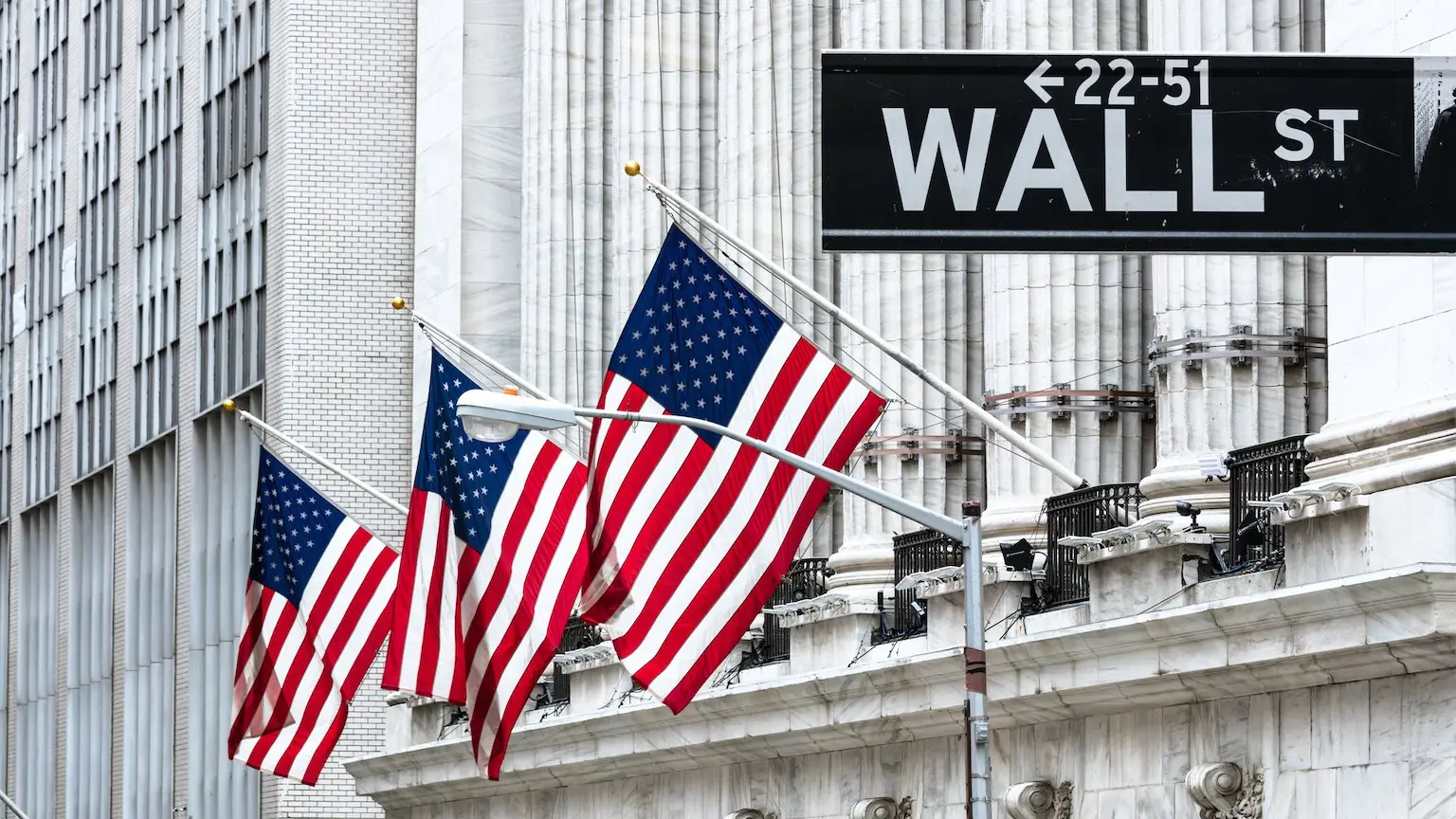 We're reader-supported and may be paid when you visit links to partner sites. We don't compare all products in the market, but we're working on it!
Are you looking to buy shares from US companies such as Facebook, Netflix or Tesla? Luckily, these days it's inexpensive and easy to invest in US companies from Australia, once you know what to do.
There are plenty of online trading platforms that give Australians access to major international stock exchanges, including the New York Stock Exchange and the NASDAQ in the USA.
Buy US shares in 4 steps
Compare brokers with access to US stocks
Open your account by providing ID
Fund your account by transferring money from your bank account
Search and select the shares you want to invest in and start trading
Share Trading Account Offer
Share Trading Account Offer
Get $0 brokerage on US stocks with trades as little as $50 when you join the world's biggest social trading network.
$0 brokerage for US stocks
Trades starting from $50
Fractional shares
Copy top traders
Compare share trading accounts that trade US stocks
Important: Share trading can be financially risky and the value of your investment can go down as well as up. "Standard brokerage" fee is the cost to trade $1,000 or less of ASX-listed shares and ETFs without any qualifications or special eligibility. If ASX shares aren't available, the fee shown is for US shares. Where both CHESS sponsored and custodian shares are offered, we display the cheapest option.
Trading CFDs and forex on leverage is high-risk and you could lose more than your initial investment. It may not be suitable for every investor. Refer to the provider's PDS and consider the risks before trading.
Not all brokers or trading platforms provide access to global stock exchanges, so if you want to buy and sell US shares, you'll need to find one that offers the service for a cost effective brokerage fee.
Why invest in US stocks?
There are many reasons for Australian investors to own stocks listed in the US. In the last decade, Wall Street's S&P500 index has delivered returns of around 103%, while Australia's equivalent the S&P ASX200 returned around 6% for the same period.
US stock markets also offer a greater diversity of companies than is available in Australia. The New York Stock Exchange and the NASDAQ are the two largest stock exchanges in the world in terms of market capitalisation, and also offer some of the most lucrative opportunities in the world. Many of the world's biggest global growth companies, such as Facebook, Amazon, Apple, Netflix and Google (FAANG) are listed in the US.
Aside from opportunities to profit, it's important to have a diversified portfolio of stocks. This means investing in companies from a range of sectors as well as countries. If Australia's economy were to slow, stocks listed in another country can act as a buffer.
How can I buy US shares in Australia?
A couple of decades ago, investing in global companies was fairly costly. Today, many trading platforms allow Australian investors to buy and sell shares in Australia, the US and other international markets for less than $10 a trade in brokerage fees. There are even a few that now offer zero brokerage US share trading.
However, not all trading apps available in Australia offer a US stocks. Some only offer Australian shares or they may charge additional high fees for the service. Before signing up to a new account or a broker, it's important to check which countries are on the books and what the associated fees are.
Online share trading platforms are one of the easiest ways to buy US-listed shares. By using a platform that offers US stocks such as eToro, Stake, IG Share Trading and CMC Markets, you can deposit funds into your account and start buying and selling shares.
Each platform works in a different way, however the same general rules apply as with buying Australian shares – with a few additional considerations. For example you'll be charged a brokerage fee and a foreign exchange (FX) fee when you trade shares. Brokerage fees are sometimes higher on international accounts and there may additional costs such as an inactivity fee.
You can also invest in US stocks via exchange traded funds (ETFs) that hold US stocks. You can find out more about ETFs in our comprehensive guide or check out our best ETFs page.
Back to top
Which trading platforms offer US shares?
There are a growing number of Australian online share trading platforms that offer access to international stock exchanges. Some platforms offer international accounts that are separate to their Australian trading accounts, such as CommSec, while others such as IG are fully integrated on the one platform.
Here are some of the platforms that allow US share trading in Australia: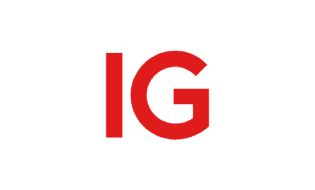 IG Share Trading Offer
Low brokerage fees on Australian and international shares.
Zero brokerage trading accounts
Several share trading platforms in Australia now offer zero brokerage fees when you trade US stocks. This commission fee is what you're usually charged by your broker every time you place a trade and can range anywhere from $0 to $50 per transaction.
Thanks to growing competition, some brokers have removed this fee altogether, instead charging a small foreign exchange fee to convert AUD to USD. Below is a list of zero brokerage trading platforms for US stocks:
How do I compare trading platforms?
Make sure that you take the following features and questions into consideration when comparing the benefits of USA share trading sites:
How much is brokerage? Compare the fee each company charges every time you place a trade on US stocks. Be aware that this will be different to broker fees for ASX-listed stocks.
What's the exchange rate? Exchange rates vary from platform to platform and this will partly be used to offset low broker fees. Check what these are first.
Will you need to pay a monthly fee? Some platforms require you to pay a monthly fee in order to keep your account running or to access certain features.
How is market data displayed? Check how up-to-date the market data offered by each platform is — being able to make trades based on current information is critical.
How many international markets can you access? Some platforms offer access to a few key international markets while others let you to buy and sell shares on a much larger number of exchanges.
How easy is the platform to use? Is it fast, simple and convenient to execute a trade and monitor market performance?
What trading options are available? Is the platform just online or can you also place trades over the phone? Are flexible options like limit orders available to let you take advantage of market fluctuations?
Are education and research resources available? Trading shares is complex, so does the platform offer the necessary tools to increase your investment knowledge?
Is customer support available if you need it? How can it be accessed and when?
Back to top
What are the pros and cons to investing in US shares?
Pros
Access different investment opportunities. Trading via US stock exchanges allows you the freedom to take advantage of investment opportunities that are not available in Australia.
Increasingly more affordable. As a growing number of online share trading platforms compete for market share, brokerage fees are becoming more affordable.
Diversify your portfolio. If all your investments depend on the performance of one national economy - i.e. Australia's - is your portfolio really as diverse as you think? Buying international shares protects you against having all your eggs in one basket.
Cons
Brokerage fees. You'll need to contend with potentially higher brokerage fees whenever you place a trade on an international share market.
Exchange rates. The AUD-USD rate fluctuates frequently which might negatively impact your investment.
Additional fees. International trading accounts are sometimes subject to fees that Australia-only platforms are not, such as inactivity fees and exchange fees.
Back to top
What are some of the risks?
One of the key risks to be aware of when trading US shares is that you may not have the same level of knowledge and expertise as you have when trading ASX shares. Investing in an area, industry or country which you know little about is always risky, so it always pays to make sure you know what you're getting yourself into.
Another factor worth considering is the tax implications of international trading. You don't want to make any mistakes when declaring your income and find yourself on the wrong side of the ATO, so familiarise yourself with the tax treatment of your investments as soon as possible.
Frequently asked questions
More guides on Finder