Finder makes money from featured partners, but editorial opinions are our own.
Funeral Loans
The death of a loved one is always difficult. A funeral loan can help ease some of the financial stress.
There are times when you can't plan for everything. In the event of an unexpected death, there are costs you may not be able to meet. In Australia, funerals can cost as much as $15,000, which can cause significant financial strain on families. There are a number of options available, including funeral loans and interest-free finance.
What is a funeral loan?
A funeral loan is a type of personal loan which can help you meet funeral expenses. Funerals in Australia are expensive, and not everyone has planned for or has the means to pay for it. With a funeral loan, you can pay for these expenses and repay the loan over time. It works just as any other personal loan, with a set repayment term, monthly repayments and interest charges and fees.
Some lenders offer bad credit financing, too, allowing you to apply for the loan regardless of your credit score. They offer risk-based financing or personalised rates. Keep in mind that bad credit personal loans tend to cost more. This is because your interest rate is personalised according to your credit score. If you have bad credit, you can expect to pay more than good credit borrowers.
How much does a funeral cost?
According to Moneysmart, the cost of a funeral can vary depending on the type of burial. For instance, a basic cremation can cost up to $4,000, while an elaborate burial will cost around $15,000.
For a typical funeral, there are a number of costs you'll have to account for. The following table includes the starting price for some funeral expenses and are estimates only. You can read more about it here.
| Funeral expense | Starting price |
| --- | --- |
| Funeral director fee | $3,000 |
| Transfer of deceased to funeral home | $300 |
| Storage of deceased at funeral home | $150 |
| Preparation of deceased | $200-$600 |
| Embalming | $600-$1,400 |
| Coffins | $800-$8,000 |
| Death certificate | $66 |
| Cremation certificate | $110 |
| Cremation permit | $110 |
| Burial services (graveside service) | $2,000 |
| Cremation service (at crematorium) | $600 |
| Cremation service with chapel service | $1,200 |
| Celebrant | $300 |
| Family car | $400 |
| Flowers | $200 |
| Newspaper notice | $200 |
*These prices are based on estimates given by funeral directors from across Australia and may vary due to a number of factors. We have tried to show the general starting price for these services based on our research.
Other expenses may include:
A hearse to transport the coffin to the burial site or funeral location
A headstone
An urn for cremated remains
Transport for guests to the funeral service
Order-of-service booklets
Refreshments for the wake
What kind of financing is available for funerals?
Funeral loans. These personal loans can be either secured or unsecured. With secured loans, you have to provide an asset as security for the loan. Unsecured loans do not require security, but borrowing amounts are typically lower. For secured loans, you can borrow up to $100,000, while most unsecured loans have borrowing limits up to $50,000. Loan terms range from 1 to 7 years, and you will be charged interest and fees. If you're concerned about your credit score, there are non-bank lenders whose lending criteria is more flexible. These loans generally cost more, as they are risk-based financing.
Interest-free finance. Some funeral homes partner up with interest-free financing services. These services allow you to split your payments into instalments and repay the loan without interest. The loan term is typically shorter than that of a personal loan, but if you repay within the given period, you won't have to pay fees or interest. The borrowing limit for these services is much smaller than that of a personal loan.
Low interest loans. If your income is small, you could be eligible for a StepUP personal loan. This program is managed by Good Shepherd Microfinance in partnership with NAB. With this loan, you could borrow between $800 and $3,000, with a loan term of up to 3 years. The interest rate is fixed at 5.99% p.a. This may be able to help you cover some of the expenses.
What can the loan funds be used for?
Personal loans come with flexibility of use. You can use them for anything related to the funeral, and cover a range of costs from funeral director fees to refreshments to paying for the burial site and other expenses.
How can I compare funeral loans?
Comparing loans can help you find a loan you can afford. There are a number of factors you need to keep in mind when comparing. These include:
Interest and comparison rates. The interest rate is the fee you will be charged for borrowing. It's an important indicator of the cost of the loan, but not the only one. The comparison rate is the true cost of the loan. It includes both the interest rate and the various fees and charges that come with the loan. Both are presented as a percentage. It's important to take them both into account when comparing. In some cases, you may find a low interest loan. Keep an eye out for the comparison rate and fees. If this is high, the loan may end up costing you more.
Loan term. The loan term is how long you have to repay the loan. Some loans offer terms up to 7 years. While this will reduce your monthly repayments, keep in mind that you'll be paying interest and fees for all those months. This can significantly increase the cost of the loan.
Monthly and total cost, and affordability. Once you have the interest and comparison rates in hand, you can then work out what your monthly repayments will be. You can use a personal loan calculator. This will give you an indication of the affordability of the loan. Consider whether the loan sits comfortably in your budget. If it looks like you'll have trouble making your repayments, or if you'll be left out of pocket, you should reconsider.
Fees. These can include establishment, ongoing and administration fees, and will add to the overall cost of your loan. Some of these fees may be included in the comparison rate, but there are other fees that may not. These include fees for additional repayments, late fees, etc.
Fixed or variable interest rates. The rate of interest for a personal loan can either be fixed or variable. A fixed interest rate stays the same over the loan period. A variable rate can change on a monthly basis, depending on the market rate. The catch is that variable rate loans often have more features. Be sure to pick the type of interest that suits your financial circumstances and needs.
Loan amounts. Minimum and maximum loan amounts are set by lenders. For secured loans, the maximum is $100,000, while for unsecured loans it is $50,000. It's important to check if the amount you need is within the range offered by the lender.
Loan features. Some loans come with additional features which may be useful. These include additional repayments and redraw facilities. Check if fees are charged for these features.
What should I keep in mind before applying for a funeral loan?
Are there alternative means to pay for the funeral? This can include funds from the deceased's super, funeral insurance and funeral bonds. In case the deceased received Centrelink benefits, there may be bereavement payments available. If they received a DVA pension, you can also get assistance from the Department of Veterans Affairs. If they were part of a trade union or registered club and association, these organisations may offer to contribute. If there are no funds to pay for the funeral, the state government may be able to provide funeral assistance. As difficult as this period is, you should also consider how they died. If it was as a result of a motor vehicle accident, third-party insurance may be able to help you cover some expenses. You can also speak to a free financial counsellor if you want some advice. You can talk to a financial counsellor on 1800 007 007.
Can you cut down on any expenses? If it's possible to cut down on some expenses, for instance, flowers or any extras funeral homes provide, you should look into it. Loans have to be paid back with interest and fees, and that's extra money in the long term.
Is this the cheapest option available? If you've decided to take out a funeral loan, you should ask yourself if the loan you've picked is the cheapest option. It's important to compare loans to find one that fits your budget. While this is an additional burden, it can save you money and trouble in the future.
When you're looking for loans, here's what you need to watch out for:
High rates and fees. You will be charged interest and you will be charged fees. Look out for both interest rates and comparison rates. The latter will tell you the true cost of the loan and includes both interest and additional fees. Calculate how much you have to pay every month and how much the loan will cost you over its lifetime. Sometimes your monthly payments may be low, but with longer terms you'll be paying more interest and fees. This can cost you more in the long run.
Borrowing more than you can afford. Check the cost of the loan and make sure you can afford it. You should be comfortably able to include your repayments in your budget. You should also avoid borrowing more than you need. Aim at buying a ring you can reasonably afford.
Payday loans. While it might be tempting to apply for quick finance via a payday loan, these loans are exorbitant. They should only be used in case of a financial emergency, and an engagement ring does not count as one. Typically, for a payday loan of $5,000, you have an establishment fee of $400 and interest up to 48% of the loan amount. This could potentially lead to financial problems and spiralling debt.
Multiple loan applications. Every loan application shows up on your credit report. Several applications within a short period can have a negative impact on your credit score. This can make it harder for you to get a loan in the future. Select a single loan and lender that you're eligible for and that suits your needs.
Unlicensed lenders. Some loans can be too good to be true, while some lenders can be predatory. It's best to check if the lender is legitimate and what its history is. You should check the lender's website and make sure it's a reputable company and that it's registered with ASIC. The lender should also be easy to contact. Going a step further and checking out reviews online will give you an idea of what to expect from the lender.
Long-term repercussions and legal issues. Once you sign a loan agreement, you are bound to its conditions. You will have to pay the loan and all the fees and payments. Keep in mind that for unsecured loans, the lender can initiate legal proceedings against you if you don't repay the loan. It can also report the debt to a credit reporting body like Equifax and use the services of a debt collector.
How can I apply for a funeral loan?
🤔 Work out what type of finance you need, how much you need to borrow and what you can afford.
🔎 Start comparing lenders and loan products. Don't forget to compare interest rates, fees and eligibility criteria. You can use Finder's comparison table to help you.
✅ Select a lender. Click "Go to site" to be directed to the lender's page, or "More info" if you want to read about the lender.
🖨️ Organise and prepare the required documentation. This will make the application process easier.
📱 Apply. Most lenders have their applications online.
Why compare personal loans with Finder?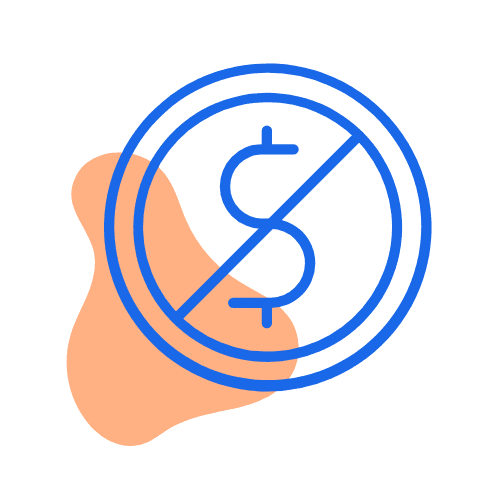 We're free
Our personal loan comparison is completely free to use. There are no costs at all for you to use our database to find a better deal. Better still, we regularly run exclusive deals that you won't find on any other site.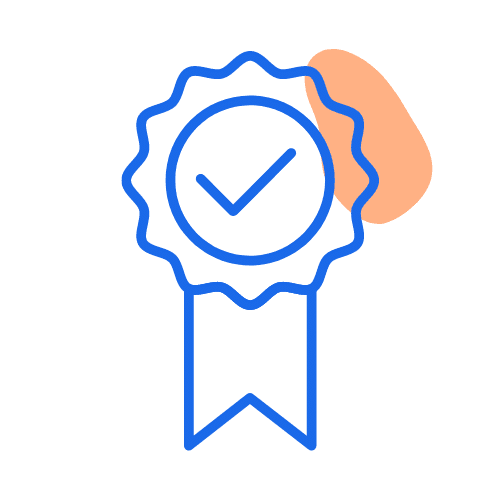 We're experts
We've researched and reviewed hundreds of loans as part of our
Finder Awards
. Our database and tables are always up-to-date and our in-house experts regularly appear on Sunrise, 7News and SBS News.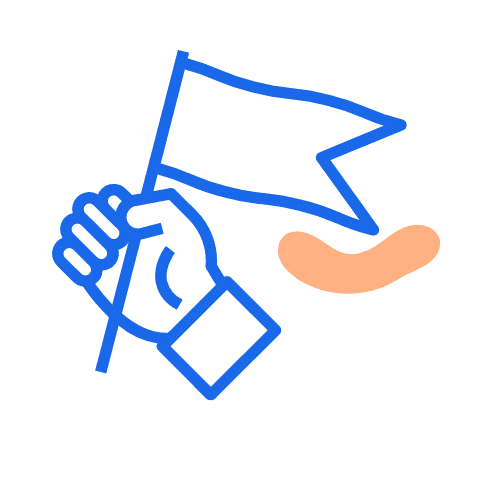 We're independent
We are independently owned and have a mission to help Australians make better financial decisions. That means our opinions are our own and you can compare nearly every personal loan in Australia (and find a better deal).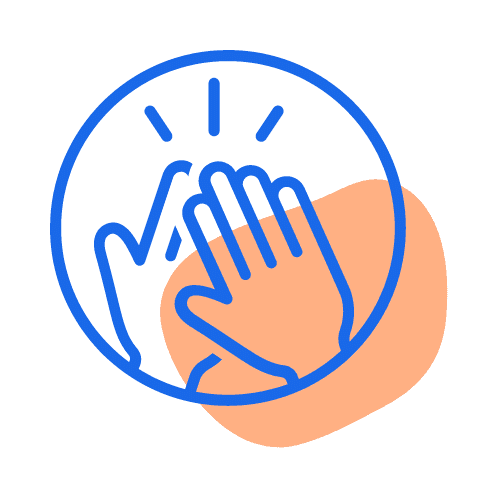 We're here to help
Since 2014, we've helped 300,000+ people find a personal loan by explaining your options simply. You don't need to give us any details to use our comparison. We're here to help you make a decision.