The best performing ETFs in Australia for 2020
The best performing exchange traded funds delivered returns of up to 70% in 2019.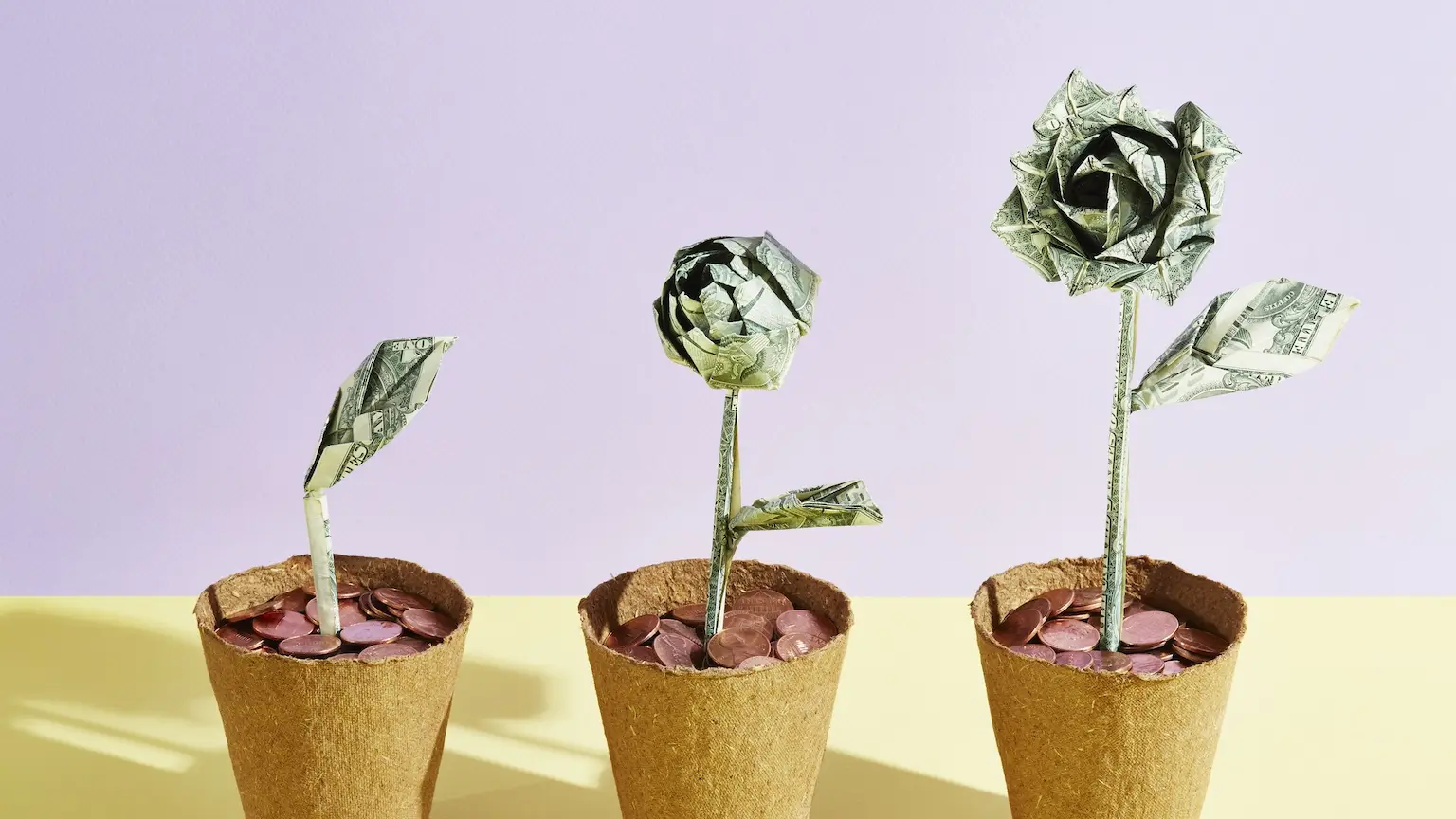 Looking for the best exchange traded funds (ETFs) in Australia? While, there's no 'one size fits all' ETF because they can be used for very different investment strategies, it's important to understand how well they've performed over different time frames.
Remember: past performance is no guarantee of future success. Depending on how the market moves, the best performing ETF of the last year might decline in value in the future. Performance is one consideration, but you should also look at its fees, how risky the product is, your investment goals and how long you can afford to invest for.
Below are the 10 highest returning exchange traded products (ETPs) on the Australian Securities Exchange (ASX), including all standard ETFs, synthetic ETFs and actively managed ETFs, over 1, 3 and 5 years according to the latest ASX data. Although high returns don't necessarily mean they're best for you, it's a great place to start your research.
The returns shown are net, meaning the management fees have already been deducted to offer a clearer view of performance.
Best performing ETFs over 1-year
Source: ASX | Period ending: Friday, 29 May 2020 |
SP = Structured Product, MF = Managed Fund, Fees = %p.a.
Best performing ETFs over 3 years
Source: ASX | Period ending: Friday, 29 May 2020 |
SP = Structured Product, MF = Managed Fund, Fees = %p.a.
Best performing ETFs over 5 years
Source: ASX | Period ending: Friday, 29 May 2020 |
SP = Structured Product, MF = Managed Fund, Fees = %p.a.
Compare trading platforms to invest in ETFs
Important: Share trading can be financially risky and the value of your investment can go down as well as up.
How to pick the best ETF for you
Time frame. Think about how long you can invest your money for and when you may need to access it. Some ETFs rise quickly over the short term but pose the risk of falling over several years. Others rise slowly over the long term but may dip over the short-term.
Have a strategy. What do you want to get from this ETF. Can you afford to take on a riskier short-term investment or would you prefer to be more sure of your returns over a longer period? If you'd prefer to avoid risk, you might want to consider index funds.
Understand the product. It's always important to thoroughly research the listed fund you wish to invest in, whether that's an index ETF, an active ETF or a structured product. Download the funds' PDF and read through the details.
Check the returns. Look at the returns (including all fees) over different periods of time. How has it performed over a one-year period? How has it performed over several years?
Understand the fees. Fees strongly influence return on investment. Make sure the returns outshine the ETF's management fees and pick a broker with fees that match your trading habits.
Fully understand the product. Make sure you understand the nature of the product and the risks involved before you invest in an ETF. Some very complex products may appear to be simple on the outside. If you don't understand how the investment is managed or how the fund manager aims to achieve returns, talk to a licensed financial adviser or don't invest in the product.
How to invest in a cheap ETF
As is the case with super funds and savings accounts, there is a direct correlation between high fees and an ETF's overall performance. When fees are higher, returns tend to be lower and vice versa. There are two main costs involved when investing in listed funds: the brokerage fees and the management fees.
Brokerage fees. As with shares, you're charged a transaction fee by your broker every time you invest money into an ETF. For example, CommSec charges $10 for every transaction of $1,000 or less, while CMC Markets charges $11 or 0.1%, whichever is higher. This fee will come down to which trading platform or brokerage you choose to use.
Management fee. This is often displayed as the management expense ratio (MER), which is the percentage of your return charged as fees by the ETF's fund managers. Normally, the more work a fund manager has to do to keep the ETF profitable, the higher the fee – though this won't always be the case. This is why many active ETFs charge higher fees than index ETFs, which passively track an index.
To find a platform that offers the lowest fees, you'll first need to decide how much you want to invest in the fund and how many lump sums you'll be investing over a year. If it's just one lump sum, a platform that doesn't charge an inactivity fee will be key. If you plan on frequently adding small amounts, the brokerage fee itself will be more important.
Brokerage fees range from around $10 to $30 per transaction and ETF fees range from about 0.05% to 0.8%.
Types of ETFs
An exchange trade fund is a basket of securities that has been listed on the Australian Securities Exchange by ETF issuers and fund managers. While standard ETFs typically track an index, others are actively managed or use derivative products to influence the fund's performance. Put simply, an ETF is a fund of securities that can be traded on a stock exchange.
Not all ETFs are passive index funds
ETFs have built a reputation for being low risk and for delivering decent returns over a long period of time. That's mostly true for index funds, but listed funds today come in many shapes and sizes, and some of them carry as much risk as any stock on the ASX. To make matters more confusing, the terms are frequently muddled between fund managers and investors.
There are so many types of listed funds today that ASIC has broadly labelled them exchange traded products (ETPs) as a way to avoid novice investors from confusing a risky derivative-type listed fund with a traditional ETF index fund. ASIC and the ASX have split them into ETFs (index funds), exchange traded managed funds (ETMFs) and synthetic funds or structured funds.
On the outside, these can appear to be very similar. Structured or managed funds that are listed are still often referred to as ETFs by fund managers and investors; however, they are quite different in nature because they use derivative products to imitate the returns of underlying assets, which may introduce additional risk for investors.
What is a derivative?
Derivatives are products that derive their value from underlying assets like commodities or shares. Instead of purchasing a physical asset, it is a contract with an agreed upon return based on the price of the movements of the underlying asset.
What are structured or synthetic ETFs?
ETFs access investment assets in two ways: physically or synthetically. Issuers of a physical (or standard) ETF have purchased the underlying asset on the index it aims to replicate. When you invest in an ETF, it doesn't mean you own the assets yourself; instead, you own shares in the ETF that holds the assets.
On the other hand, structured or synthetic ETFs try to replicate the performance of its underlying assets through the use of derivatives. This is because it's not always practical to hold physical assets. For example, gold or commodity ETFs are often synthetic. This means that when you invest in one, you're not actually buying a lump of gold; rather, you're investing in a contract that promises returns based on the commodity's price movements.
Warning: Because structured products may use complex investment strategies, they could be much riskier than a standard index ETF.
You can read more about synthetic ETFs here.
What are active ETFs?
Active ETFs or ETMFs are actively managed listed funds. Fund managers aim to outperform the market by manoeuvring securities and sometimes derivative products within the fund. As such, they may carry higher risk than passive index funds and usually charge higher fees for the service.
What are commodity ETFs?
Commodity ETFs, or exchange traded commodities (ETCs), track the performance of an underlying physical commodity, such as gold, natural resources and agricultural products. Instead of investing in the actual commodity, the ETF will typically track the price movements of the commodity or its index. Because of this, commodity ETFs are typically synthetic or structured products.
What are the risks of investing in ETFs?
You could lose money. The value of ETFs and other types of listed funds rise and fall like any listed stock, which means there are similar risks involved.
Single-asset ETFs. Some ETFs bundle a diverse range of securities that protect the investor from market falls; others hone in on one asset class. For example, a commodity ETF that invests in a particular metal will do well when that metal's price goes up, but it will also fall quickly if prices don't have the protection of other asset classes.
Currency risks. If you invest in a global ETF, changes in the value of the Australian dollar will have a direct impact on the value of your investment.
International taxes. If you buy units in an ETF listed overseas, you may need to pay foreign taxes. Make sure you're aware of all tax implications of an ETF before you commit any funds.
Synthetic ETFs. These have all the same risks as physical ETFs, but they also expose you to other potential risks such as counterparty risks. There's also the possibility that the price of futures will differ from the price of an underlying asset.
Before deciding whether ETFs are the best investment solution for you, make sure you're fully aware of how they work and have an in-depth understanding of all the risks involved. Read the product disclosure statement closely, ask questions of the ETF issuer if you're unsure about anything and consider seeking help from a qualified financial adviser.
You can read more in our comprehensive ETF guide.
How to invest in an ETF
Once you've considered the risks of investing in ETFs and worked out your financial goals, you can buy and sell units in an ETF like any share on the stock market through a fund manager or an online trading platform.
To invest in ETFs through an online trading platform, you'll need to do the following:
Search for a trading platform that suits your investment needs
Sign up by providing personal details, proof of residency and proof of ID
Log in to your trading account
Move money into your trading account through a bank transaction or BPAY
Search for the ETF on your platform and place an order
Disclaimer: This information should not be interpreted as an endorsement of futures, stocks, ETFs, options or any specific provider, service or offering. It should not be relied upon as advice or construed as providing recommendations of any kind. Futures, stocks, ETFs and options trading involves substantial risk of loss and therefore are not appropriate for all investors. Past performance is not an indication of future results. Consider your own circumstances, and obtain your own advice, before making any trades.
Related Posts