The cheapest ETFs on the ASX in 2020
The cheapest ETF has an annual fee of 0.03% with average returns of 17% over five years.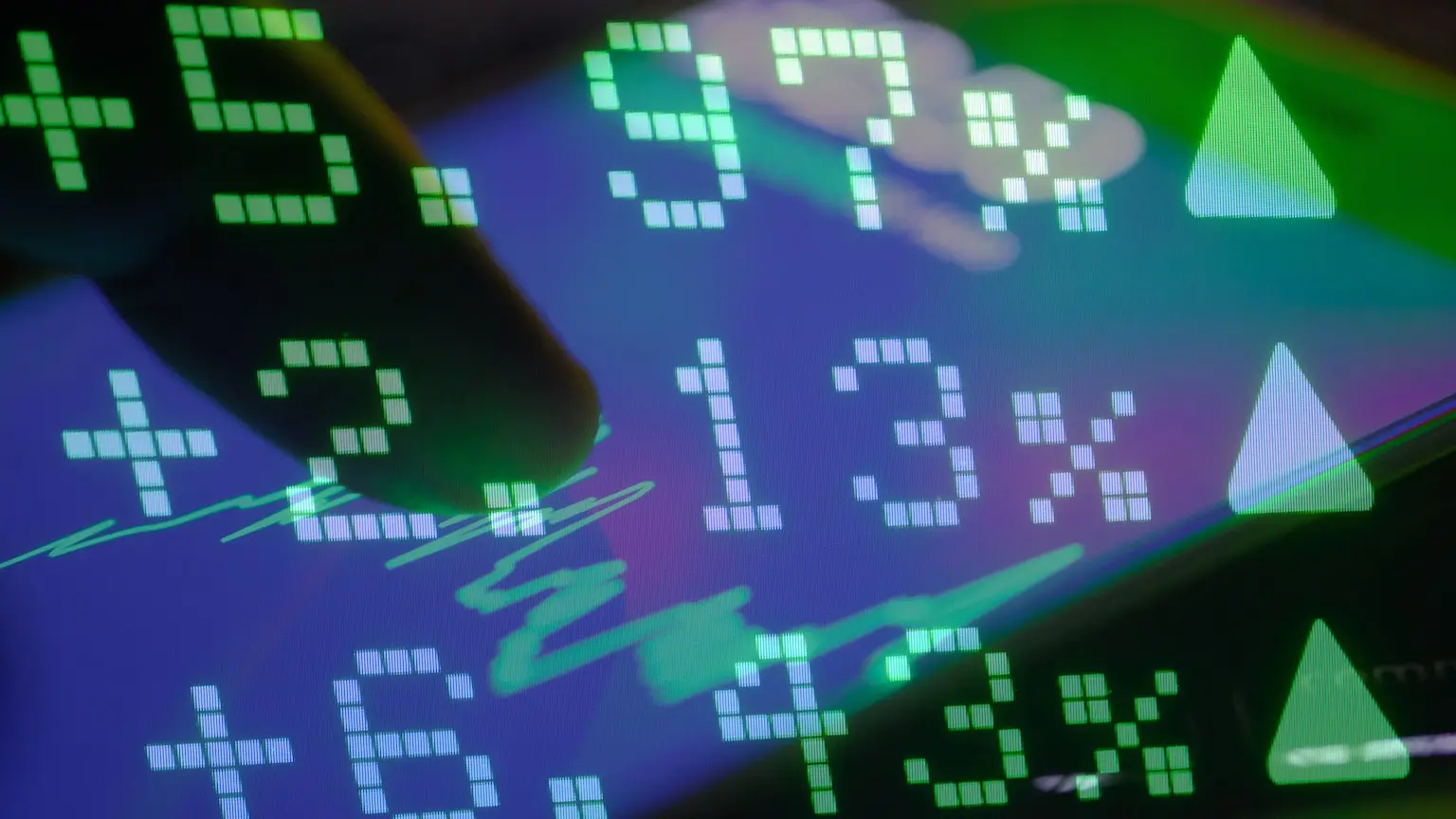 We're committed to our readers and editorial independence. We don't compare all products in the market and may receive compensation when we refer you to our partners, but this does not influence our opinions or reviews. Learn more about Finder .
Must read: Looking for the cheapest ETF?
There is no single cheap ETF that suits every borrower. While the lowest fees make investing cheaper there are so many other factors you need to look at including other fees and future changes. Keep in mind that we may not compare every product in the market, but we hope that our tools and information will allow you to better compare your options.
There's been a lot of focus in the last couple of years on the importance of low fees when it comes to investment funds like superannuation and exchange traded funds (ETFs).
While fees play a key role in the long-term success of many ETFs, it's also to important to consider other factors, such as short-term and long-term performance figures and how these compare to others in the market.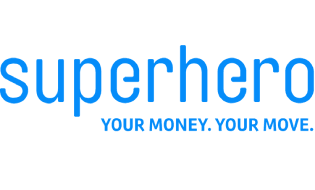 Superhero share trading
AUD 0
Standard brokerage - Australian ETFs
Zero brokerage ETF offer
Pay zero commissions when you invest in Australian ETFs and trade ASX stocks with a $5 flat fee.
Zero brokerage for Australian ETFs
Cheap $5 flat fee for ASX stocks
Low $100 minimum investment
No monthly fee for basic account
Below are the 20 cheapest ETFs on the ASX to date (Dec 2019) by management fees, or "management expense ratio" (MER). This is the annual fee charged by fund managers as a percentage of the assets held in the fund.

The returns shown are net, meaning fees have been removed prior to the performance figures.
Cheapest ETFs on the ASX
Fund name
Code
Type
Fee (% p.a.)
1-yr return
3-yr return
5-yr return
Vanguard US Total Market Shares Index ETF
VTS
ETF
0.03
31.82%
15.54%
17.33%
iShares S&P 500 ETF
IVV
ETF
0.04
32.28%
16.02%
17.77%
Betashares Australia 200 ETF
A200
ETF
0.07
24.36%
n/a
n/a
iShares Core Cash ETF
BILL
ETF
0.07
1.52%
n/a
n/a
iShares S&P Small-Cap ETF
IJR
ETF
0.07
23.41%
9.25%
15.10%
iShares S&P Midcap ETF
IJH
ETF
0.07
28.12%
10.24%
14.65%
iShares Core MSCI World All Cap ETF
IWLD
ETF
0.09
27.93%
12.79%
n/a
iShares Core S&P/ASX 200 ETF
IOZ
ETF
0.09
25.19%
11.50%
9.72%
Vanguard All-World ex US Shares Index ETF
VEU
ETF
0.09
22.21%
11.12%
9.19%
SPDR S&P 500 ETF Trust
SPY
ETF
0.09
31.47%
15.35%
n/a
iShares S&P 500 AUD Hedged ETF
IHVV
ETF
0.10
29.98%
13.87%
n/a
Vanguard Australian Shares Index ETF
VAS
ETF
0.10
25.14%
11.62%
9.78%
iShares Core MSCI World All Cap AUD Hedged ETF
IHWL
ETF
0.12
25.68%
11.16%
n/a
iShares Enhanced Cash ETF
ISEC
ETF
0.12
1.77%
n/a
n/a
Perth Mint Gold
PMGOLD
SP
0.15
20.68%
10.57%
8.47%
UBS IQ MSCI Australian Ethical ETF
UBA
ETF
0.17
24.51%
12.00%
n/a
Vanguard Ethically Conscious International Shares Index ETF
VESG
ETF
0.18
30.09%
n/a
n/a
Vanguard MSCI Index International Shares ETF
VGS
ETF
0.18
29.13%
13.79%
n/a
UBS IQ Cash ETF
MONY
ETF
0.18
1.46%
n/a
n/a
Betashares Australian High Interest Cash ETF
AAA
ETF
0.18
1.69%
1.92%
2.24%
Source: ASX | Period ending: 31 December 2019
How do the cheapest compare to the market?
The cheapest ETFs shown above delivered impressive figures in 2019. The fund with the lowest fees on the market, Vanguard's US Total Market Shares Index (VTS) returned 31.8% in 2019 alone.
However, 2019 was an especially strong year for the ETF market, with 60% of all ETFs delivering returns of more than 20%. You can check out the average figures below to start comparing.
A few averages worth noting (to 31 December 2019):
Average ETF return over 1 year: 20.54% p.a.
Average ETF return over 3 years: 9.46% p.a.
Average ETF return over 5 years: 7.44% p.a.
Average ETF management fee (MER): 0.49%
While 16 out of 20 of the lowest cost funds beat the average returns over one year, that trend increases over a longer time frame, with all but one fund under-performing over five years.
Choose an ETF broker to start investing
Important: Share trading can be financially risky and the value of your investment can go down as well as up. Standard brokerage fee is the cost to trade $1,000 or less of ASX-listed shares and ETFs without any qualifications or special eligibility. If ASX shares aren't available, the fee shown is for US shares.
How do the cheapest compare to the best?
While cheaper fees tends to correlate with above average performance over many years, the same does not appear true for the top performing funds.
If you take a look at the best performing ETFs on the Australian Securities Exchange (ASX) in 2019, you'll notice their fees aren't necessarily the cheapest. In fact, many of the highest returning funds have management fees that are well above the average of 0.49%.
Of those 20 cheapest funds listed above, none are featured among the best performers list of 2019 – while 4 are featured in the worst performing list. Meanwhile, last year's highest performing ETF – the BetaShares GGUS fund – has fees of 0.80%, much higher than the average.
20 best performing exchange traded products in 2019
Fund name
ASX code
Type
Fee (% p.a)
1 year total return
BetaShares Geared US Equity Fund Currency Hedged (Hedge Fund)
GGUS
MF
0.80
70.50%
BetaShares Geared Australian Equity Fund (Hedge Fund)
GEAR
ETF
0.80
55.25%
ETFS Physical Palladium
ETPMPD
SP
0.49
51.42%
BetaShares Global Gold Miners ETF - Currency Hedged
MNRS
ETF
0.57
50.99%
VanEck Vectors Gold Miners ETF
GDX
ETF
0.53
45.58%
VanEck Vectors China New Economy ETF
CNEW
ETF
0.95
40.02%
BetaShares NASDAQ 100 ETF
NDQ
ETF
0.48
39.66%
ETFS Morningstar Global Technology ETF
TECH
ETF
0.45
39.15%
AMP Capital Global Infrastructure Securities Fund (Unhedged) (Managed Fund)
GLIN
MF
0.85
38.64%
UBS IQ Morningstar Australia Dividend Yield ETF
DIV
ETF
0.30
37.59%
UBS IQ MSCI USA Ethical ETF
UBU
ETF
0.20
37.48%
BetaShares Global Sustainability Leaders ETF
ETHI
ETF
0.59
36.94%
VanEck Vectors MSCI World Ex-Australia Quality ETF
QUAL
ETF
0.40
36.91%
VanEck Vectors Morningstar Wide Moat ETF
MOAT
ETF
0.49
36.84%
BetaShares Asia Technology Tigers ETF
ASIA
ETF
0.67
36.05%
ETFS S&P Biotech ETF
CURE
ETF
0.45
35.55%
BetaShares Global Quality Leaders ETF
QLTY
ETF
0.35
35.12%
VanEck Vectors ChinaAMC A-Share ETF
CETF
ETF
0.72
34.03%
iShares MSCI Taiwan ETF
ITW
ETF
0.59
33.75%
WCM Quality Global Growth Fund (Quoted Managed Fund)
WCMQ
MF
1.35
33.63%
Source: ASX | Period ending: 29 December 2019 | SP = Structured Product, MF = Managed Fund / Active ETF, MER = Management Expense Ratio (aka fees).
Why are some funds cheaper than others?
Exchange traded funds typically have low management fees (MER) compared to regular managed funds because most of them are are index funds. Index funds passively track a stock market index, such as the S&PASX200 index, so they need little legwork from the fund managers and can charge cheaper fees (MER) for the service.
Because index funds mirror the returns of the stock market, the don't usually beat it, but they do perform consistently and tend to be lower risk than other kinds of funds.
Hence, many of the best performing ETFs are more strategic or riskier than a standard index fund. And because of this, they often charge a higher management fee for the service.
For example, the best performing ETF, BetaShares Geared US Equity Currency Hedged fund (GGUS), is an actively managed fund that combines both debt and equity assets. Although it returned an enormous 70% in 2019, it is a much riskier investment than most other listed funds in Australia.
What fees do you pay when you invest in ETFs?
These are the two main fees you'll need to consider when investing in an ETF:
Management Expense Ratio (MER): This is the annual management fee charged by the ETF provider. It's typically charged before performance figures are released and is usually between 0.1% - 1% of assets.
Brokerage fee: This is the fee charged by the broker or online trading platform every time you invest in a stock or ETF. This is typically around $10 to $30 per trade.
So, do fees matter?
Fees absolutely matter, especially over many years. While ETFs are relatively new to the market, long-term studies of super fund performance show that high fees are strongly correlated with long-term performance.
Among the cheapest ETFs on the ASX, just 1 underperformed the average over 5 years while all but 2 of the 15 funds outperformed over 3 years. It's also worth noting that the cheapest ETFs listed above are a mix of every category – including active, passive, global, Aussie, high and low-risk.
What the data above does show is that fees are not the only consideration worth thinking about – and for some investors, not the most important.
To read more on the ETF market, check out the best and worst ETFs of 2019 or our guide to investing in exchange traded funds.
More ETF news
More guides on Finder