Pooled Energy: Electricity plans
NSW homeowners with swimming pools can get bundled electricity and automated pool maintenance services with Pooled Energy.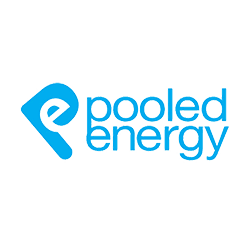 Is Pooled Energy right for me?
What does Pooled Energy offer? Electricity and pool maintenance services in New South Wales.
Product highlights: Combined electricity and pool maintenance services as well as automated pool monitoring equipment.
Watch out for: Pooled Energy doesn't offer gas or GreenPower options and only operates in the Ausgrid and Endeavour Energy networks in New South Wales.
---
Pooled Energy electricity
Sydney-based energy provider Pooled Energy offers a unique combination of electricity and pool automation services to households in the Ausgrid and Endeavour networks of New South Wales. By automating your pool, the company aims to reduce energy consumption and help you save on chemical and maintenance costs.
When you sign up and pay an establishment fee, the company will install new automation equipment and sensors that help monitor water quality and energy consumption. The system connects directly to the Internet to send you real-time alerts and optimise your pool based on the current weather. By closely monitoring the water, the retailer can also help you reduce the number of chemicals in the pool as you'll only have to add what the pool actually needs.
New customers must sign up for both electricity and pool services. However, eligible existing customers can cancel their pool services and keep only their electricity with the company.
| State | ⚡ Electricity | ♨️ Gas |
| --- | --- | --- |
| NSW | ✅ | ❌ |
| VIC | ❌ | ❌ |
| QLD | ❌ | ❌ |
| TAS | ❌ | ❌ |
| ACT | ❌ | ❌ |
| SA | ❌ | ❌ |
| NT | ❌ | ❌ |
| WA | ❌ | ❌ |
---
Can I get solar power?
Yes, Pooled Energy offers solar feed-in tariffs for customers with solar panels. However, the company doesn't install solar panels.
With a solar optimisation service or Intelligent Pool Controller (IPC), the provider can save you money by using solar to run your pool only on sunny days. On rainy days, the pool will be run off-peak, and on days with mixed weather, the energy source will be determined by the IPC statistically. The IPC uses real-time weather data from the Bureau of Meteorology to stay up to date.
Does Pooled Energy offer GreenPower?
No, it isn't GreenPower certified.
---
How to set up pool automation
Setting up an automated pool monitoring system with Pooled Energy involves the following:
System installation. To get started, Pooled will install an Intelligent Pool Controller (IPC) and connect it to your existing pump. The system includes sensors to monitor the pool's energy use, pH levels, sanitation levels, salt levels and water temperature.
Automatic monitoring. Once it's set up and connected to your home's Internet, the IPC will automatically control your pool function based on the weather and time of day.
Pool chemistry checks. The IPC will alert you when you need to adjust the chemicals in your pool. You can purchase chemical packages directly through Pooled Energy.
Mobile app notifications. With real-time notifications, you can start saving energy by adjusting your pool settings from anywhere using a mobile app.
---
How can I pay my bills?
You can choose from the following methods:
---
Why consider Pooled Energy?
Automated pool maintenance. You won't have to worry about checking on your pool because Pooled Energy's automated system will do it for you.
Bundled billing. Get your pool monitoring and electricity bills combined into a single monthly electronic invoice.
Mobile app. With the mobile app, you can monitor and control your pool no matter where you are.
Hardship policy. If you're experiencing financial hardship and having trouble paying your bill, contact customer support to find out if you're eligible for a more flexible payment plan.
---
How do I contact Pooled Energy for support?
---
Ready to save on your energy bill? Find out how to switch energy providers
Read more on this topic
Lower your household bills