Mojo Power
Learn about Mojo Power's unique subscription-based energy plans.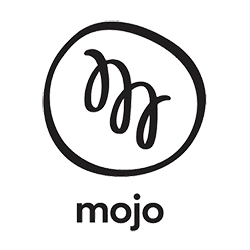 Is Mojo Power right for me?
What does Mojo Power offer? Electricity in NSW and QLD.
Product highlights: Smart meter upgrades are included for customers who don't already have smart meters. Mojo offers solar options and has an app that allows customers to track their energy use in real time.
Watch out for: Mojo doesn't offer phone-based customer service. If you call Mojo, you are given options to either leave a message or send an email.
---
Mojo Power electricity
Mojo Power is an Australian electricity retailer operating in the Ausgrid, Endeavour and Essential networks in NSW and across the Energex network area in South East Queensland. Mojo Power doesn't offer typical plans; instead, customers can choose between a monthly or annual subscription service. Both options offer wholesale electricity rates and include a smart meter upgrade for customers who don't already have a smart meter.
Once you sign up for Mojo electricity, you'll typically be connected within three to four weeks. If you change your mind, there is a 10-day cooling-off period.
After switching to Mojo, you can download the Mojo Power app to monitor your energy usage. If you have solar power, you can use the app to check how your solar panels are performing in real time.
Mojo purchased electricity provider Sanctuary Energy and existing customers were given the option to transfer to Mojo Power.
| State | ⚡ Electricity | ♨️ Gas |
| --- | --- | --- |
| NSW | ✅ | ❌ |
| VIC | ❌ | ❌ |
| QLD | ✅ | ❌ |
| TAS | ❌ | ❌ |
| ACT | ❌ | ❌ |
| SA | ❌ | ❌ |
| NT | ❌ | ❌ |
| WA | ❌ | ❌ |
---
Can I get solar power?
Yes, Mojo offers solar power for customers who already have solar panels installed. You can use the Mojo app to monitor the performance of your solar panels.
Mojo can also arrange solar panel installation for those who are new to solar power. If you're not sure if solar is right for you, you can use the Mojo app to analyse your energy usage, learn what size solar system is recommended for your household and find out how much you could save by installing solar.
Explore your options in our guide to solar power
Can I get GreenPower?
Mojo Power isn't GreenPower certified and doesn't offer any green or carbon neutral products.
---
How to set up the app
To download and start using the Mojo app to monitor your energy usage, follow these steps:
Download the app. Visit the App Store or Google Play store to download Mojo's mobile app on your iPhone or Android device.
Follow the demo. Once you've installed the app, you'll be led through a series of introductory screens to help you understand how to use the app.
Log in or sign up. If you are a current Mojo customer, click "log in" and enter your username and password. If you are a new customer, click "sign up" to go to a web page and enter your personal details.
Check your energy usage. After you log in, the home screen will display your energy usage including how far through your monthly billing cycle you are and how much electricity you've used so far that month.
The Mojo app also allows you to do the following:
Project your monthly energy use
Compare your monthly energy usage to previous months
Track your energy usage in real time
Keep track of and pay your bills
If you have solar, you can calculate your solar panel performance and energy savings
If you don't have solar, you can compare different sized solar systems and find out how much you could save by installing solar
---
How can I pay my bills?
You can pay your bills using several methods including:
---
Why consider Mojo Power?
Smart meter upgrades. Mojo will upgrade your existing meter to the latest smart meter technology when you sign up. A smart meter will give you more accurate energy readings and a better understanding of your energy usage.
No exit fees or fixed contract terms. You're free to leave any time you like without any penalties.
Online accounts. With the online MyMojo portal, you can manage your account entirely online. However, if you prefer phone-based customer support, you might want to consider another provider in your area.
Mojo Power app. You can use the app to find out how much energy you're using, how much it costs, and use a real-time feature to find out how much specific appliances are costing you. You can also use solar monitoring features to get the most out of your solar energy.
No paper bills. Mojo won't send you paper bills. Instead, all communications are through SMS and email.
Hardship program. Mojo Power offers assistance for those who are having trouble paying their bills. You can apply by emailing customer service at hello@mojopower.com.au for more information.
---
---
Ready to save on your energy bill? Find out how to switch energy providers
Read more on this topic
Lower your household bills