DC Power Co: Electricity and gas plans
Solar energy specialist DC Power Co offers energy plans in VIC, NSW and SA and offsets 100% of carbon emissions.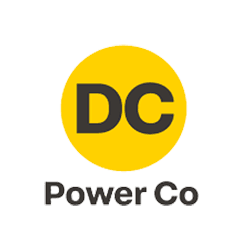 Is DC Power Co right for me?
What does DC Power Co offer? Electricity in New South Wales, Victoria and South East Queensland plus gas in Victoria.
Product highlights: Get 100% carbon-neutral energy, a range of solar plans and products, and track your energy use through a mobile app.
Watch out for: DC Power Co isn't GreenPower accredited and charges a flat monthly fee for all energy plans.
---
DC Power Co electricity and gas
DC Power Co is a crowdfunded energy provider offering electricity and gas through partner Powershop Australia. Customers can sign up for electricity plans in Victoria, New South Wales and South East Queensland and gas in Victoria. The retailer charges a flat monthly fee for access to wholesale energy prices.
While DC's plans cater towards customers with solar systems, you can sign up even if you don't have solar. You can also download a free app to monitor your energy use in real-time and make sure your solar panels are working efficiently. Additionally, customers outside of NSW, SA and QLD can purchase solar panels and batteries and arrange installation through the energy retailer.
All plans are 100% carbon neutral. DC Power Co purchases carbon credits equivalent to the amount of energy used by customers at no additional cost.
| State | ⚡ Electricity | ♨️ Gas |
| --- | --- | --- |
| NSW | ✅ | ❌ |
| VIC | ✅ | ✅ |
| QLD | ✅ | ❌ |
| TAS | ❌ | ❌ |
| ACT | ❌ | ❌ |
| SA | ❌ | ❌ |
| NT | ❌ | ❌ |
| WA | ❌ | ❌ |
---
Can I get solar power?
The retailer's main selling point is its extensive solar power offering. Not only does the provider have dedicated solar plans, but customers can also take advantage of free solar checkups to make sure they're getting the most out of their solar system.
Solar plans are available to customers in Victoria, New South Wales and South East Queensland. However, customers in any state can arrange solar installation, purchase batteries or upgrade their solar system through DC Power Co.
As part of the installation process, the company will check how many panels can fit on your roof and tailor a solar system to your energy use. You can compare your options online and arrange installation through DC Power Co once you've found a solar solution that works for you.
The company also offers solar batteries, panels and inverters and a wide range of guides to help you get the most out of your solar panels.
Explore your options in our guide to solar power
Does DC Power Co offer GreenPower?
GreenPower is a government scheme that allows customers to purchase electricity generated from accredited renewable energy sources. While it isn't GreenPower certified, the company offsets 100% of the carbon emissions of the power and gas used by customers.
No matter what plan you're on, DC Power Co purchases carbon offsets equivalent to your energy and gas use, at no additional cost to you. These offsets help reduce the amount of carbon in the atmosphere and make your energy use carbon neutral.
---
How to set up the app
With the free DC Power Co app, you can get the most out of your solar and make sure your panels are working efficiently without expensive tracking equipment. You can also manage your energy account, pay your bills and forecast future bills based on your real-time energy use.
To download and use the app, follow these steps:
Head to the App Store or Google Play store or click the link to the relevant store on the DC Power Co website.
Download the mobile app on your preferred iPhone or Android device.
Log in to your account.
Start tracking your energy usage and solar exports.
Forecast your upcoming bills to avoid bill shock at the end of the quarter.
Pay your bills, view invoices and check your account history.
---
How can I pay my bills?
You can pay your bills using the following methods:
---
Why consider DC Power Co?
Carbon neutral electricity and gas. Energy is 100% carbon neutral as the company purchases carbon offsets equivalent to customers energy usage.
No exit fees and no lock-in contracts. You can switch providers at any time without having to worry about paying additional fees.
Track usage. The app for iOS and Android lets you track your usage and gives you insights into the effectiveness of your solar system.
Expert solar support. With services tailored specifically to solar energy, it offers specialised advice to help you get the most out of your solar system.
Solar solutions for customers in all states. If you live outside of the areas serviced by DC Power Co, you can still purchase solar products and arrange solar panel installation through the provider.
---
How do I contact DC Power Co for support?
---
Ready to save on your energy bill? Find out how to switch energy providers
Read more on this topic
Lower your household bills