amaysim Energy: Gas, electricity and solar plans
amaysim has mirrored its approach to SIM plans when providing energy, with simple plan fees and no-lock-in contracts.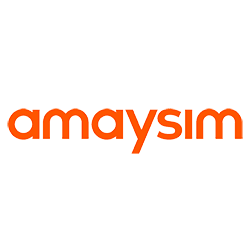 Is amaysim Energy right for me?
What does amaysim offer? Customers can sign up for electricity, gas and solar plans in NSW and VIC, and electricity and solar plans in QLD and SA.
Product highlights: Straightforward plans with no-lock-in contracts and a focus on servicing solar customers with strong feed-in tariffs.
Watch out for: There's a maximum 5kW inverter size for solar customers, which may not suit those looking to move off the grid. amaysim also lacks GreenPower options.
---
amaysim Energy electricity, gas and solar
After becoming one of Australia's largest SIM-only mobile providers, amaysim turned its attention to energy in 2017.
Offering electricity plans across New South Wales, Victoria, Queensland and South Australia and gas plans in New South Wales and Victoria, amaysim's offerings are designed to be simple.
With no-lock-in contracts, monthly billing and feed-in tariffs for customers with pre-installed solar panels, amaysim's plans are easy to understand and connect to.
| State | ⚡ Electricity | ♨️ Gas |
| --- | --- | --- |
| NSW | ✅ | ✅ |
| VIC | ✅ | ✅ |
| QLD | ✅ | ❌ |
| TAS | ❌ | ❌ |
| ACT | ❌ | ❌ |
| SA | ✅ | ❌ |
| NT | ❌ | ❌ |
| WA | ❌ | ❌ |
Does amaysim Energy offer solar power?
If your home already has solar panels installed, amaysim offers solar plans with generous feed-in tariffs in all states that the company sells electricity. The feed-in tariff varies from state to state, so make sure you check the plan's basic information documents to see what the rate is.
If you don't yet have solar panels on your home, amaysim can't help you get connected.
Does amaysim Energy offer GreenPower?
amaysim is not accredited with the government's GreenPower program. If you are looking to offset your carbon with a green energy program, you will have to look elsewhere.
---
How can I pay my amaysim Energy bills?
amaysim's energy plans all come with monthly bills, which can be paid in a number of ways.
---
Why consider amaysim Energy?
Solar support. If you have solar panels, amaysim's solar feed-in tariffs are worth looking at.
Simple monthly billing. Keep on top of your budget thanks to monthly billing.
No-lock-in contracts. If you're not satisfied with your service, you can switch providers without any exit fees.
Payment options. A range of phone and online payment options makes it easy to stay on top of your bills.
---
---
Read more on this topic
Lower your household bills