Commercial and Corporate Insurance
Looking for commercial insurance? Find a solution for companies and partnerships.
The larger your business gets the more technical requirements you'll need to consider, especially when it comes to things like business insurance. Primarily this includes:
If you are ready to speak with a consultant about different business insurance options available, simply enter your details in the form. Keep reading if you want to learn more about the different types of cover available.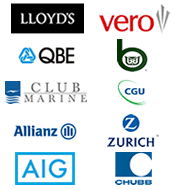 What types of risks can large businesses face?
The Allianz Risk Barometer identifies the top perceived risks facing corporations and multi-nationals each year, based on the opinions of risk experts from around the world. The 2017 barometer reading highlighted a number of potential threats, with business interruption considered the number one risk for big business.
Business interruption. A forced cessation or limitation to a business' operations due to circumstances beyond its control, resulting in financial losses and costs associated with maintaining and rebuilding the business.
Market developments. When intensified competition, market stagnation, and mergers and acquisitions cause a business to experience significant financial losses.
Cyber incidents. Where a business suffers privacy or data breaches due to technical glitches, human error or cyber attack, leading to business interruption, loss of market share, non-compliance penalties and reputational damage.
Digitalisation. When a technical failure or human error causes damage and losses to a business that relies primarily on technology.
Terrorism. When a terrorist act and its immediate and residual fallouts interrupts supply chains and accessibility to businesses.
Natural catastrophes. When extreme weather events or natural disasters cause a business to suffer losses.
Government intervention. When government-sanctioned changes to legislation affects access to businesses' markets, and import and export regulations thus resulting in losses.
What types of insurance should commercial or corporate businesses consider?
The types of insurance a business will require will vary with the type and size of business, but there are some basic forms of cover that is imperative for every business. These include;
Property insurance. Protects your premises and its contents from fire, theft and natural disasters. Even if a working site is leased, every business should have property insurance to protect contents such as plant and inventory.
Liability insurance. Covers a company's liability if anything or anyone associated with the company causes death, injury or property damage to a third party.
Workers' compensation. Is required by law for every company to take out cover to provide medical and lost wages benefits to employees who are injured on the job.
Commercial motor insurance. Combines cover for liability and property loss or damage related to a company's use of its motor vehicles. It is just like personal motor insurance, with a choice of comprehensive, third party or third party fire and theft cover for more than one vehicle.
Additional forms of cover to consider
Along with these essential forms of commercial insurance, a company, particularly one with global interests, will also take out
Business interruption insurance. Which can help to minimise the financial impact of an interruption to normal business operation and;
Cyber risk insurance. This is cover for companies who have a large digital presence or who store and manage sensitive personal data.
1. Business interruption insurance
Business interruption insurance ensures a company has the necessary funds to maintain an income stream while its operations are suspended. It covers the cost of additional expenses such as temporary premises or sourcing new suppliers, managing customer relations and meeting financial obligations to investors and employees.
Types of business interruption insurance:
Standard. Covers income losses and ongoing costs resulting from property damage to owned business premises.
Contingent. Covers lost income and ongoing costs resulting from property damage to a customer's or supplier's premises.
Non-Damage. Covers income losses and ongoing costs without physical damage to the company or its suppliers or customers.
Data-Driven (Cyber). Covers lost income and ongoing costs resulting from inaccessibility to data and computer systems due to cybercrime, technical failure or human error.
2. Commercial insurance
Another form of commercial insurance which large companies are taking advantage of is cyber insurance. It addresses six main areas of risk:
Technology professional services. Covers third party losses incurred by a company's failure to deliver professional technology services.
Multimedia liability. Covers a company against unintentional online copyright breaches.
Security and privacy liability. Covers a company against data losses and privacy breaches.
Customer support and reputational expenses. Pays for damage control and public relations to manage a company's reputation following an incident.
Data recovery and business interruption/loss of income. Covers data recovery costs and loss of income while a company is unable to operate.
Cyber extortion. Covers ransom payment and forensic investigation costs if a company's data is taken hostage.
How can a broker customise insurance for a commercial enterprise?
Every company's insurance requirements will depend on their industry, the size of their interests and where they are located in the world. So it is important for a company to ensure their commercial insurance is tailored to their own unique needs and risk profile.
A corporate insurance broker will set about customising their cover by looking at each facet of the company's operations, identifying the types of threats they potentially face and limiting their exposure as much as possible by recommending an insurances portfolio that provides protection against each of those risks.
Receive quotes for commercial insurance
Picture: Shutterstock
Related Posts