When is a good time to refinance my mortgage?
Refinancing your home loan can lead to significant cost savings, but there are some key factors to consider before deciding whether it's the right time to make a move.
We're reader-supported and may be paid when you visit links to partner sites. We don't compare all products in the market, but we're working on it!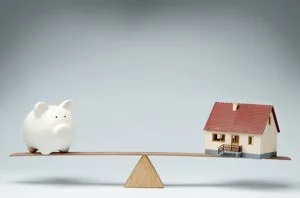 If you're thinking of refinancing, time is of the essence.
Refinancing your mortgage is not only an opportunity to reduce your periodic repayments, it also provides an avenue to access equity or restructure your mortgage so it better suits your lifestyle.
Whether you've found a better interest rate, your mortgage no longer satisfies your needs or you've experienced a major lifestyle change, many Australians are refinancing to take advantage of money-saving features in the competitive home loan market-- but when is the right time to make the change?
There is no 'one size fits all' in terms of the recommended time that you should refinance.
Rather, you should assess your personal and financial situation to see if there are any signs that suggest that it may be a good time to refinance (don't worry, we'll point you in the right direction).
Generally, you should conduct a financial health check at least once a year to see if your home loan is meeting your needs. Switching to a home loan that is even 0.5% lower than your current rate could save you thousands over the course of your loan.
If you're opting for a better interest rate, consider negotiating with your current lender as most banks are willing to offer customers a rate discount in order to retain your business.
Here's some general advice about how you can decide when to refinance your home loan.
---
When is the right time to refinance?
Deciding the right time to refinance your home loan will depend on your personal and financial situation, such as your job security and earning potential, among other factors. Speak with an experienced mortgage broker, accountant or financial adviser to help you decipher the best time to refinance.
Generally, the following may suggest that it is a good time to refinance:
Non-competitive interest rate. When you're lender's interest rate is no longer competitive. Use our home loan comparison tables to compare different rates available on the market so you can lower your monthly repayments and interest charges.
Interest rate rise. If you believe that the Reserve Bank or your lender will raise interest rates in the near future it may be a good time to scout for a competitive loan that offers a lower rate and other money-saving features such as a free redraw facility or an offset account. Please note that your refinancing decision should not be based on interest rate predictions alone as interest rates fluctuate regularly and are subject to a range of economic conditions.
Job security. Most lenders prefer borrowers to have been in the same job for the past 12 months as this indicates a reliable and steady income source. If this is the case, you may be in a stronger position to refinance as you will be considered a low-risk borrower (given that you meet all other eligibility requirements).
Consolidate debt. If you're finding it difficult to meet your debt payments, you may want to consolidate your personal debts into your mortgage so that you have one manageable repayment, instead of several. If structured correctly, consolidating your debts into your home loan can be an effective way to minimise your repayments if you make an effort to repay the loan as soon as possible.
Learn more about the refinancing process to decide whether this is the best solution for you.
---
According to Dominique Bergel Grant, founder of Leapfrog Finance, there are certain factors that may impact you directly when it comes to deciding the right time to refinance.

Dominique Bergel Grant
Founder of Leapfrog Finance
Financial Adviser and Mortgage Broker
Has worked in the financial services industry since 1999 and strives to provide her clients financial security and success
Factors that impact you directly
Income change. If you have a loss of income or you're faced with unexpected expenses, these factors may inhibit your borrowing capacity and your serviceability potential. As a result, you may not feel confident refinancing your mortgage during this time of uncertainty.
Lifestyle change.If you anticipate a significant lifestyle change, such as if you're planning a renovation or thinking of starting a family, some features of your existing mortgage may not be useful anymore and you may prioritise new features instead such as an offset account or a redraw facility. For instance, you may want to switch to a split-rate loan to take advantage of a low variable rate while still maintaining the security of a fixed rate as this will offer greater financial security for your renovation project or for the future of your family.
It's not all about the interest rate
While some borrowers refinance to lower their repayments by finding a better interest rate, Bergel Grant says that when it comes to refinancing your mortgage, it's important to ensure that you're getting the right features. She points out that you should check that you're not paying for features that you don't use.
'Mortgages with more features can seem to cost a bit more in fees and interest, however in the long run they have benefits than can save you thousands.' Dominique Bergel Grant, founder of Leapfrog Finance
---
The cost of refinancing
The cost of refinancing your home loan will influence your decision about whether or not now is the right time for you to switch lenders. You'll need to account for discharge fees ($150 - $350) charged by your current lender as well as any upfront application fees charged by the new lender.
Use our switching cost calculator to estimate your total refinancing costs. Remember to consult your accountant or financial planner to assist you with these calculations.
Refinancing can be a smart move if you take the time to research your options and weigh up the benefits and risks involved. Speak with experienced professionals such as a mortgage broker and a financial planner to help you decide on the timing of your refinance application.
Compare and switch to one of these mortgage offers
After entering your details a mortgage broker from Aussie will call you. They will discuss your situation and help you find a suitable loan.
A comparison of home loans from multiple lenders.

Expert guidance through the entire application process.

Free suburb and property reports.
---

The Adviser's number 1 placed mortgage broker 8 years running (2013-2020)
More guides on Finder