Superannuation for self-employed workers
If you're self-employed you're not legally required to pay yourself super, but it's a good idea to do so.
We're reader-supported and may be paid when you visit links to partner sites. We don't compare all products in the market, but we're working on it!
If you work for yourself, you can't rely on an employer to make payments towards your superannuation. Instead, this responsibility falls to you. It's not required by law that you pay yourself super, but it's hugely beneficial to make ongoing, regular payments towards your super in order to save for your retirement.
Let's take a look at the benefits of paying yourself super, the limits to how much you can put into your super and how to pay yourself super if you're self-employed.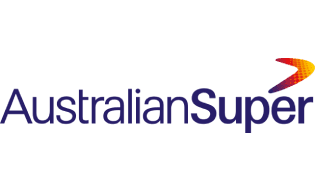 Finder Awards Winner: Best Super Fund - Balanced, 2019 and 2020

AustralianSuper is an industry super fund and Australia's largest super fund. Its Balanced option is one of the top-performing funds for 10-year returns.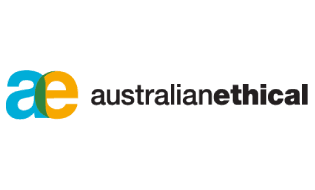 Certified by the Responsible Investment Association Australasia.

This fund invests in renewable energy, innovative technology and sustainable products while avoiding coal, oil, tobacco and live animal exports.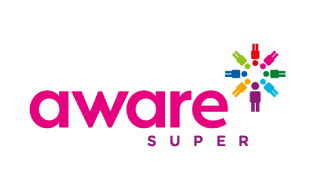 Aware Super is an industry fund open to all Australians and is named a tobacco-free fund by Tobacco Free Portfolios.

Aware Super's default MySuper product invests your super in a pre-mixed Growth fund until you're 60, then it'll switch to Balanced.


Compare super funds
*Past performance data is for the period ending December 2020.
Why should I pay myself super if I'm self employed?
Some of the main benefits to paying yourself super are:
Save for retirement. The biggest benefit of paying yourself super is that you're saving for your retirement. Superannuation is designed to ensure Australians have enough money saved to fund their lifestyle when they're no longer earning a regular income. The more you have saved in super, the more comfortable your retirement will be.
You'll be less reliant on the Age Pension. Superannuation was created so Australians weren't relying on the Age Pension to fund their lifestyle after they've stopped working. The Age Pension is designed as a safety net or back up, but it shouldn't be relied on as an income source and it has strict eligibility criteria. If you pay yourself super while you're self employed, you're less likely to need to apply for the Age Pension.
You'll develop good money habits. Paying yourself super on a consistent basis, for example each month or each quarter, will help you develop and maintain good budgeting habits.
There are tax benefits to paying yourself super. There are tax benefits with paying yourself super. Super is taxed at the lower rate of 15% which, depending on what you earn, could be a lot lower than the standard rate of tax you pay. Because of this, you can actually claim tax deductions when you contribute to your super as a self-employed worker. We'll outline how this works in more details below.
Tax benefits of making super contributions as a self-employed worker
Super is taxed at the lower rate of 15%, unlike your regular income which can be taxed as much as 45% depending on how much you earn. Because you've already paid tax on your money before you add it to your super, and it will later be taxed again at 15% by your super fund, you're entitled to claim these contributions as a tax deduction. However, there are limits as to how much you can contribute to your super and claim as a tax deduction.
What are the super contribution limits if you're self employed?
The same contribution limits apply to self-employed workers that apply to all Australians. You can pay yourself up to $25,000 in concessional super contributions each year. Concessional contributions are the contributions you can claim as a tax deduction if you're self employed. If you want to contribute even more to your super you're welcome to do so, however you won't be able to claim any more than the $25,000 as a tax deduction.
How to pay yourself super when you're self employed
Paying yourself super is similar to making a standard bank-to-bank transfer online. You'll need to log into your online portal for your super fund to access your account. From here, you can select 'make a contribution' and simply enter how much you'd like to send to your super.
It's a good idea to set regular payment dates that suits you and your business. For example, a lot of Australian businesses pay their employees superannuation once a quarter (once every three months) so this could be a good idea for you too. But depending on your cash flow, you might decide to pay yourself super once every six months or even once a year instead.
More guides on Finder