Finder Awards 2020 Best Credit Card for Travellers
We're reader-supported and may be paid when you visit links to partner sites. We don't compare all products in the market, but we're working on it!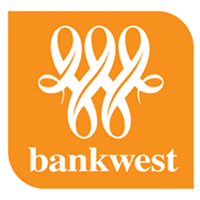 Best Credit Card for Travellers
This card offers perks for travellers, even when they can't travel. With 0% foreign transaction fees overseas and online with retailers, overseas travel insurance, $0 annual fee, complimentary purchase protection and price guarantee insurance.
Finalists:
Methodology: Best Credit Card for Travellers
Here's how our expert analysts assessed the Best Credit Card for Travellers category to pick the 2020 winner.
Selection and scoring
Products were selected from the broader market that met these criteria:
Cards must not require loans or specific amounts of savings as eligibility criteria
Scores were awarded out of 10 for each product metric, based on how each metric compares to the other products in a given category.
Scores for each metric were then weighted:
Annual fee: 15%
Domestic purchase interest rate: 10%
Overseas Medical Insurance: 15%
Max international transaction fee: 50%
International ATM fee: 10%
Tiebreakers were ranked by the lowest interest rate.
Availability criteria
Product must be available at the time of award announcement.
Products were analysed and compared to the market on the following dates:
1/9/19 (Q1)
1/12/19 (Q2)
29/2/20 (Q3)
32/5/20 (Q4)
Products must have been in the market for at least two of the four quarters, including the most recent quarter.
Quarters were weighted as follows unless otherwise stated (with Q4 being the most recent quarter):
Q4: 50% of final score
Q3: 25% of final score
Q2: 12.5% of final score
Q1: 12.5% of final score
For products only available in three quarters, the weighting is as follows:
Q4: 50% of final score
Q3: 35% of final score
Q2: 15% of final score
For products only available in two quarters, the weighting is as follows:
Q4: 60% of final score
Q3: 40% of final score