QEnergy: Electricity plans
QEnergy offers tailored electricity services to small businesses and households.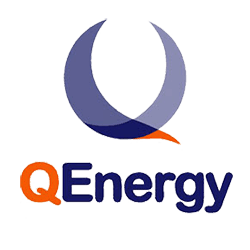 Is QEnergy right for me?
What does QEnergy offer? Electricity in QLD, NSW, VIC, NT and SA.
Product highlights: Business customers can take advantage of the QGreen program to reduce greenhouse gas emissions and support renewable energy.
Watch out for: QEnergy doesn't offer solar or gas options. The provider does offer GreenPower, but the program is only available for business customers.
---
Compare plans by speaking to a consultant
Electricity Wizard can help you find the right electricity or gas plan from an Australian retailer.
Get a quote based on your usage

Over 1 million Australians helped

No paper work and no added costs
---

QEnergy electricity
QEnergy was established in 2007 as a privately-owned electricity provider for small and medium businesses. The provider has since grown to offer services to both business and residential customers in five states.
QEnergy's electricity plans come with personalised account management to help customers save time and money. All residential and business plans have no connection fee, no joining fee and no exit fee. Specific plans vary depending on location. To find out exactly what's available in your area, contact the retailer directly.
The provider is GreenPower accredited and offers environmental packages that allow businesses to get a percentage of their energy from fully renewable sources.
| State | ⚡ Electricity | ♨️ Gas |
| --- | --- | --- |
| NSW | ✅ | ❌ |
| VIC | ✅ | ❌ |
| QLD | ✅ | ❌ |
| TAS | ❌ | ❌ |
| ACT | ❌ | ❌ |
| SA | ✅ | ❌ |
| NT | ✅ | ❌ |
| WA | ❌ | ❌ |
---
Can I get solar power?
No, QEnergy doesn't offer any solar power options.
Can I get GreenPower?
QEnergy offers QGreen, a product designed to help businesses reduce greenhouse gas emissions. QGreen is fully accredited by GreenPower and offers energy from renewable sources including wind, hydro and biomass. If you choose to purchase 10% or more of your annual energy as GreenPower, your business can use the GreenPower user logo on marketing material.
The QGreen program is only available for businesses.
---
Member programs
In addition to the QGreen program for renewable energy, QEnergy offers customers the following programs:
SmoothPay. SmoothPay is QEnergy's optional bill smoothing program. With SmoothPay, your estimated annual energy bill will be divided into equal monthly payments so that you can pay the same amount year-round and won't have to worry about seasonal increases.
Staying ON. Staying ON Program is a hardship program available to QEnergy customers who are having trouble paying their electricity bill. To be eligible for the program you must be experiencing financial difficulties. You can register for Staying ON by calling QEnergy directly. Once you've signed up, you'll be assigned a hardship manager who will help arrange an affordable solution for your energy bill and give you personalised recommendations for other government rebates and concessions you may be eligible for.
---
How can I pay my bills?
You can pay your QEnergy bills using several methods including:
---
Why consider QEnergy?
No connection fees, joining fees or early termination fees. You won't have to pay any additional fees to switch to QEnergy or if you decide to terminate services.
Bill smoothing. QEnergy offers SmoothPay, a bill smoothing program that estimates your annual electricity costs and divides the amount into manageable monthly payments. This means you'll pay the same amount each month, which will make it easier to budget for utilities.
No credit card fees. Unlike most energy retailers, QEnergy doesn't charge any merchant service fees for payments made via Mastercard, Visa or American Express.
GreenPower accreditation. QEnergy offers energy from certified renewable sources including wind and hydro.
Hardship program. QEnergy offers a hardship program called Staying ON to help those experiencing financial hardship. If you're having trouble paying your energy bill, contact QEnergy directly to register for the program.
---
---
Ready to save on your energy bill? Find out how to switch energy providers
Lower your household bills