ERM Business Energy: Electricity provider
Business owners in QLD, NSW, VIC, SA, TAS and the ACT can get customised energy solutions with ERM Business Energy.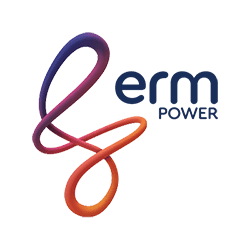 Is ERM Business Energy right for me?
What does ERM Business Energy offer? Electricity for businesses in Queensland, Victoria, South Australia, New South Wales, Tasmania and the Australian Capital Territory.
Product highlights: Get customised energy solutions for your company of any size as well as solar and GreenPower options.
Watch out for: ERM Business Energy doesn't offer residential or gas services.
---
ERM Business Energy electricity
Australian company ERM Power launched in the 1980s as an energy consultancy. The company then expanded into electricity generation in 1996. ERM Power now owns gas power stations across Queensland, New South Wales and Western Australia.
In 2008, ERM opened ERM Business Energy and began offering retail electricity to large businesses and corporations. It provides a range of business plans in Queensland, New South Wales, Victoria, South Australia, Tasmania and the ACT.
Business owners can take advantage of solar solutions tailored to the needs of businesses. You can also use the ERM Power app to monitor energy use in real time from any smart device.
| State | ⚡ Electricity | ♨️ Gas |
| --- | --- | --- |
| NSW | ✅ | ❌ |
| VIC | ✅ | ❌ |
| QLD | ✅ | ❌ |
| TAS | ✅ | ❌ |
| ACT | ✅ | ❌ |
| SA | ✅ | ❌ |
| NT | ❌ | ❌ |
| WA | ❌ | ❌ |
---
Can my business get solar power?
Commercial and industrial customers can get solar solutions designed specifically for their business's energy needs. Solar panels are available through ERM Business Energy's partners and installation can be arranged through qualified suppliers.
The company has also helped produce Solpod, which claims to be the first mobile solution to deploy and install large-scale commercial rooftop solar installations. Solpod panels are prefabricated for quick installation. They attach to rooftops without penetrating the roof, which means the panels can be easily removed and moved to a new location if the business relocates.
Can my business get GreenPower?
Yes, you can choose to purchase government-accredited renewable energy for your business through the GreenPower program. This allows you to make voluntary contributions towards supporting renewable energy. However, you'll have to pay more for GreenPower.
Additionally, ERM offers a Corporate Renewable Power Purchase Agreement (PPA) that allows large businesses to buy into additional renewable energy such as wind or solar. With a PPA, you'll pay a fixed price for a large-scale generation certificate (LGC). In return, your business will get a portion of the revenue the LGC generates.
---
How can I pay my bills?
You can pay your ERM Business Energy bills in the following ways:
---
Why consider ERM Business Energy?
Expert advice. You can get help from business energy specialists on how to reduce your energy use as well as how to switch to solar or invest in other renewables.
Flexible payment options. You can pay your bill with BPAY, direct debit, credit card or cheque.
Free app. Monitor your businesses energy use from anywhere with the ERM Power app.
Energy management. With an energy management program, you can learn how to help your business cut costs. Energy management can also help you reduce electricity consumption and improve sustainability.
---
---
Ready to save on your energy bill? Find out how to switch energy providers
Read more on this topic
Lower your household bills