Cheap professional indemnity insurance
What is professional indemnity insurance?
We're reader-supported and may be paid when you visit links to partner sites. We don't compare all products in the market, but we're working on it!
For many working professionals, dispensing expert advice or services to their clients is something they do every day. Whether you're an accountant, lawyer or real estate agent, your clients rely on you for your knowledge and expertise.
However, performing such an important role can also expose you to a range of risks. If you happen to make an error or give incorrect advice that leads to your client suffering an injury or financial loss, that client may decide to sue you for compensation. Unfortunately, such claims are becoming more common and can be very expensive to defend yourself against.
But professional indemnity insurance is designed to offer you much-needed financial protection in these situations. If you are accused of malpractice or professional misconduct, this type of policy provides cover for the legal and court costs involved in your defence, including the cost of any damages you might have to pay.
Professional indemnity insurance can help ensure that one small mistake doesn't destroy the strong financial position and goodwill you've worked so hard to build up. If you're in the market for a cheap professional indemnity insurance, read on to find out how to find the best policy for your needs.
Compare quotes and find cheap professional indemnity insurance cover
Get quotes online Speak to a broker
If you are ready to speak with a consultant about different business insurance options available, simply enter your details in the form. Keep reading if you want to learn more about the different types of cover available.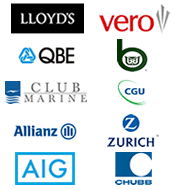 What is the Importance of Professional Indemnity Insurance to Professionals?
Professional indemnity insurance is a crucial form of cover for people who work in a wide range of professions. Unfortunately, the simple fact is that offering your expert advice or service to clients exposes you to a number of risks. For example, an architect may make an error when designing a property that leads to structural issues that are expensive to repair. In this case, the architect's client could seek compensation.
Today individuals and businesses are more aware of their rights and the potential for legal action. You may think the chances of ever finding yourself the subject of a lawsuit are slim — you might even be a thorough professional with unmatched knowledge in your field — but all it takes is one mistake, one tiny miscalculation, and you're trouble.
Professional indemnity insurance is designed to offer protection against a host of claims that may be brought against you. This can include:
claims for unintentionally breaching intellectual property rights
libel, slander or defamation
breach of confidence
unintentional misuse of information
loss of documents or important data
the dishonesty of employees.
Your professional indemnity insurance policy will provide cover for the cost of your legal defence, as well as any damages or compensation you are required to pay.
Just because professional indemnity insurance is designed to offer a high level of cover, this doesn't necessarily mean that cover is so expensive as to only be affordable to larger businesses. There is a wide range of professional indemnity insurance policies available to Australian professionals, many of which are affordable for those with tighter budgets. While more expensive policies generally provide a better level of cover—after all, you do get what you pay for—it's still possible to obtain adequate protection with a cheap professional indemnity insurance policy.
Find out more about professional indemnity insurance
Back to top
Who can Make use of Cheap Professional Liability Insurance?
As mentioned, this type of insurance is a common requirement for professionals who offer expert services or advice to their clients. As these people are relied upon by their clients for their specialised knowledge and skills, this means they're at risk if they unintentionally breach their professional duty. As a result, there are plenty of professionals who can benefit from this type of cover. Professional indemnity insurance cover could be useful for:
pest inspectors
building inspectors
accountants
tax agents
lawyers
solicitors
engineers
architects
bookkeepers
PR consultants
business consultants
real estate agents
life coaches
mortgage brokers
Some insurance providers will even offer policies tailored to suit the needs and risks of specific professions. However, sometimes an off the shelf policy can be a cheaper and more effective option for some businesses.
Back to top
Things to Consider When Getting Cheap Professional Indemnity Insurance
Every professional indemnity policy, no matter how much it costs, should provide protection against a range of common risks. If a claim for compensation is brought against you, a professional indemnity policy will provide essential financial protection. This will include cover for things like investigation costs, legal costs, settlements and damages.
When shopping for a cheap professional indemnity insurance policy, it's essential to confirm that your policy offers the type and level of cover you need. Saving money is important to any business, but don't neglect your duty to find adequate cover when looking for a bargain.
It's also important to remember that the cheapest policy isn't necessarily the best one for you. While it might save you money today, it could end up costing you a whole lot more in the long run. Compare the benefits, features, limits and exclusions of each competing policy to get a more accurate idea of what each policy is worth.
Back to top
How to Find Providers that Offer Affordable Professional Indemnity Insurance
The best place to start your search for an affordable professional indemnity insurance policy is at finder.com.au. We've got a whole host of tools and resources to help you compare the backgrounds, financial strength and policies of a wide range of insurance providers. You can also use Google to hunt for cheap policies, or consider utilising the services of an experienced insurance broker.
Respected insurance companies like Allianz, CGU and QBE all offer affordable professional indemnity insurance policies.
Back to top
Steps to Handle a Professional Indemnity Insurance Claim
Professional indemnity insurance is offered on a 'claims made' basis, which means the policy that provides cover is the one that is in effect when a claim is made against you. For example, if you finished a project in 2009 but then received a claim relating to that project in 2014, cover would be provided by the professional indemnity policy you have in place in 2014.
The most important thing you need to do when you receive a claim — this could be in the form of a verbal or written complaint — or become aware of circumstances that could lead to a claim, is to notify your insurer immediately. Once you've done this, your insurance provider can then set about handling the claim against you.
Back to top
Compare Cheap Professional Indemnity Policies
Professional indemnity insurance provides a crucial form of cover for a wide range of individuals and businesses. If you're looking for an affordable professional indemnity policy, compare your options at finder.com.au and shop around to find the best* deal available.
Enquire About Cheap Professional Indemnity Insurance
Back to top
*The products compared on this page are chosen from a range of offers available to us and are not representative of all the products available in the market. There is no perfect order or perfect ranking system for the products we list on our Site, so we provide you with the functionality to self-select, re-order and compare products. The initial display order is influenced by a range of factors including conversion rates, product costs and commercial arrangements, so please don't interpret the listing order as an endorsement or recommendation from us. We're happy to provide you with the tools you need to make better decisions, but we'd like you to make your own decisions and compare and assess products based on your own preferences, circumstances and needs.
More guides on Finder