Commonwealth Bank Car Loans
Enjoy a competitive fixed or variable rate while also enjoying your new set of wheels with Commbank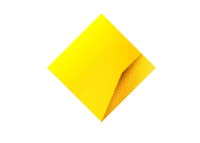 We're reader-supported and may be paid when you visit links to partner sites. We don't compare all products in the market, but we're working on it!
Commonwealth Bank is amongst Australia's leading financial institutions, offerings products and services for individuals, businesses, and institutions alike. Its first branch opened in 1912 in Melbourne, and after more than 100 years of operations, it now boasts over 50,000 employees and over 800,000 shareholders.
This bank offers a variety of products and services which include bank accounts, superannuation, funds managements, investments, share broking, and insurance solutions. If you're thinking about getting a loan to buy a new or used car, Commbank presents multiple alternatives for you to consider.
Compare Commonwealth Bank Car loans
Fixed rate loan. As this CommBank Car Loan is unsecured you can use it to purchase any type of vehicle you like, new or used. The interest this loan attracts – a competitive 9.5% p.a. – remains fixed for the life of the loan, so you don't have to worry about interest rate increases in the future. Loan terms can vary between 1 year and 7 years, and you can borrow a minimum of $4,000 and up to $50,000.
Variable rate loan. This loan offers similar loan terms and loan amounts as the fixed rate option and comes with a rate of 11.5% p.a. It also allows you to redraw funds you've paid in the form of additional repayments. This loan is also unsecured so the funds can be used for whatever vehicle you like.
Secured car loan. Use this fixed rate loan to buy a car that is up to five years old, and use the same as security to get a lower interest rate of 6.99% p.a. Loan terms can extend up to 5 years. You have to be looking to borrow a minimum of $10,000.
Loans for businesses. Commonwealth Bank provides car finance options for businesses as well, and your options include equipment loans, hire purchase, finance leases, novated leases and fleet leases.
Is your car eligible to be used as security?
The secured Commonwealth Bank car loan has the following restrictions applied:
The car cannot be under finance
The car cannot be more than five years old
You can't use the funds for any other purpose except for a vehicle purchase
You can't purchase another type of vehicle, such as a motorcycle
How to apply for a CommBank Car Loan
You can apply for a Commonwealth Bank car loan over the phone, by visiting any Commonwealth Bank branch, or online. Applying online is easy and takes no more than a few minutes, and if you wish to apply online, simply click on the 'Go to Site' button. Before you apply, establish if you meet the following eligibility criteria:
You're over 18 years of age
You're an Australian citizen or a permanent Australian resident
The application process assesses your borrowing power based on different factors, and you also have to provide a host of personal and work-related information, so prepare to part with the following.
Details about your income, assets, liabilities and your day-to-day expenses
Personal details like your date of birth, marital status and driver's license number
Work-related details like your employer's name and contact details
While Commonwealth Bank gives you fixed and variable rate loan options, bear in mind that you can find similar features in loans that other institutions provide, so take some time to compare a few before applying.
More guides on Finder