Business contents insurance
Does my business need business contents insurance?
We're reader-supported and may be paid when you visit links to partner sites. We don't compare all products in the market, but we're working on it!
Finding the right insurance cover is a crucial part of running a business, no matter whether you're a small business owner or in charge of a large corporation. Every business faces a unique set of risks that could have a huge financial impact if you don't have any protection in place, leading to expensive bills, damaged reputations and possibly even bankruptcy.
Get quotes and cover your business contents
Get quotes online Speak to a broker
If you are ready to speak with a consultant about different business insurance options available, simply enter your details in the form. Keep reading if you want to learn more about the different types of cover available.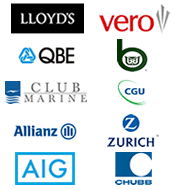 Receive business insurance quotes from these direct insurance brands
Note: Depending on what contents you are insuring, you'll need to select optional Business Items or Stock in Trade cover.
This is why business insurance is crucial for all business owners. It offers the financial protection you need to help your business survive tough times, and you can tailor a policy to suit your specific needs. From public liability cover to business interruption insurance, business insurance offers much-needed protection for businesses large and small.
For a whole host of companies, it makes perfect sense to include cover for business contents in their business insurance policy. Business contents insurance provides cover for the damage, loss and theft of a whole host of important business property and items, so read on to find out more about this important form of insurance.
What is business contents insurance?
As the name suggests, business contents insurance provides essential cover for your business contents. However, 'contents' is a term that can be used to describe a whole host of things in this context.
For starters, you can take out cover for any business buildings you own, including fixtures and fittings such as carpet. Your business contents insurance covers a whole raft of items, including your stock and store merchandise, office furniture, plant and equipment, as well as the personal belongings of customers for which you are responsible.
While you can cover contents at your business location, you can also take out cover for contents that have been temporarily moved to a different location. This can include things like mobile plant, sporting equipment, computers, photographic equipment, mobile communication equipment and more.
It's also possible to take out cover for the breakdown of machinery and electronic equipment, but this option may only be available in certain circumstances. However, 'contents' generally does not refer to money or important business documents, though it's possible to take out cover for money under a separate section of your business insurance policy.
Back to top
What Does Business Contents Insurance Cover?
Business contents insurance provides cover for your business contents against a host of risks. At the top of the list is damage or destruction caused by fire or a number of other defined events such as:
storms
lightning
earthquakes
explosions.
In such cases, the repair or replacement costs of such items can be quite expensive, so your business insurance policy can help your business maintain its financial position.
You can also take out cover for any financial loss you suffer as a result of the theft of your business contents. Burglary can be a significant and ongoing risk for many businesses, and without protection in place it can be a very expensive and stressful consideration.
Business insurance policies also include cover for the damage to and breakage of glass at your business premises. This includes cover for external windows and signage, as well as things like glass doors, display cabinets and the like.
Back to top
How Much is Business Contents Insurance?
If you're looking to take out insurance cover for your business contents, keep in mind that there is a wide range of factors that can influence just how much your policy will cost. Of course, the amount of insurance you wish to take out is obviously going to have a bearing on how much you have to pay for premiums, so it's important to work out exactly what level of cover you need and can afford.
Size of Business
The nature and size of your business will also play a big role in determining your premiums. Some businesses, for example a firm that specialises in earthmoving services, will most likely need cover for a range of heavy machinery that is much more expensive than the cover needed for a small office supplies business. Some industries obviously attract larger sums insured, while it also stands to reason that larger businesses will have more to insure.
Claims History
Insurers will take your business's claims history into account when assessing your application. If storm damage or burglary have caused problems for you in the past, this could affect the cost of your future insurance premiums. In addition, your business contents insurance could cost more depending on where your business is located. As an example of this, storm damage can pose much more of a regular threat in some areas of Australia than it can in others.
Back to top
Business Contents Insurance Quotes
If you're looking for business contents insurance, or any form of business insurance for that matter, the best thing you can do is conduct plenty of research and shop around for a good deal. It pays to obtain quotes from a number of different insurers so you can compare the available prices and get an accurate idea of how much you will have to pay. It's quick and simple to get quotes from a number of insurance providers online.
However, don't simply assume that the cheapest quote you get is the right one for your business. You need to look past the mere cost of the insurance and examine exactly what each policy covers. Is there sufficient cover for the risks your business is most likely to face? Will your insurance be able to manage when disaster strikes?
You'll need to read product disclosure statements to familiarise yourself with the benefits, features, limits and exclusions of a number of competing policies.
Find out more about business contents insurance
Back to top
Business Contents Insurance Comparison
Part of the insurance shopping process involves weighing up the pros and cons of different policies against each other. While it won't be the most enjoyable way to spend a few hours, taking the time to read through product disclosure statements can save you a great deal of time, stress and money in the future. After all, taking out the right cover now prevents you ending up with a nasty surprise some time down the line.
Benefits and features
Look at the benefits and features of competing policies. Do they each offer the same level of cover or does one offer a higher level of cover that you need? Also look at whether you can tailor the policy features to suit your business — this way you only pay for the cover you actually need and don't have to fork out for cover that is essentially useless to your business.
Limits and exclusions
Of course, as with any other insurance policy you also need to keep a close eye on the applicable limits and exclusions. One policy may have a limitation for the theft of essential machinery, while another could improve a much higher benefit limit that could prove significant when you make a claim.
Not reading the exclusions on a business insurance policy is one common area where business owners get caught out, so make sure you know exactly what losses you are actually covered for. Remember to also look at the excess applied for different claims.
Business insurance can be a complex and confusing topic to wrap your head around, so seeking help from an experienced insurance broker might be the best approach to guarantee you end up with the cover you need.
Business Contents Insurance FAQs
Do I really need business insurance?
Yes. Having some form of insurance cover in place is essential for just about every business. It's a sensible financial investment that ensures the survival of your business if things go wrong.
How do I find the right insurance company?
The best advice anyone can follow is to do plenty of research and shop around. Seek out online reviews and use finder.com.au's resources to find out about a range of insurance providers. Look for an insurer with a trusted and established reputation and, if possible, look for one with experience providing insurance cover to other businesses in your industry. If you need help finding the right cover, an insurance broker can offer the advice and assistance you require.
Is my business covered in case of a flood?
Not necessarily. While all policies cover storm damage, many won't offer any coverage for damage or loss caused by floods.
What do I need to tell my insurer when I apply for cover?
It is your responsibility to notify your insurer of any information that may be relevant to your policy, including everything from past claims to the security measures you have in place to prevent burglary. Being upfront and honest about everything is essential. If you fail to disclose all relevant information, future claims could be rejected by your insurance provider.
I need more help finding cover. What can I do?
The best thing you can do is speak to an experienced insurance broker. Brokers will take the time to understand the ins and outs of your business, and then match you with an insurance policy that suits your unique needs.
Apply for Business Contents Insurance
Insuring your business contents is an essential step to guaranteeing the future financial strength and survival of your business. Compare your options and seek professional advice to make sure you end up with the right type and level of cover for your business.
More guides on Finder