The average Aussie spends $1,618 when moving house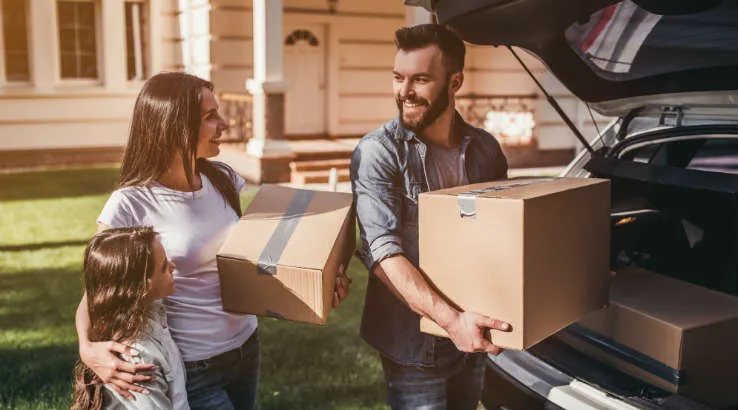 New research by ING shows Aussie homebuyers spend up to $863 million a year on moving costs, and half of them don't even budget for it.
Do you budget for moving costs when buying a home? According to ING's Cost of Moving Home Report, there's a 50% chance you don't.
The average cost of moving sits at $1,618. This figure is based on data from 1.6 million households which have relocated over the last three years. This is a significant cost, yet half of Australian home buyers fail to budget for moving costs when buying a property.
The report looked at costs associated with moving house, including costs for:
Packaging
Removalists
Cleaning
Connecting utilities
In a media release accompanying the report, ING's product head Tim Newman said, "When saving to move home it's important to put aside some money for the actual move itself. Our research shows many Aussie home buyers are left empty-handed by the unexpected costs of moving from one home to another."
Home buyers in Australia already face a number of costs, including loan fees, stamp duty, agent fees, lender's mortgage insurance and of course, mortgage repayments. Moving house is another significant cost every buyer needs to add to their budgeting.
ING surveyed 602 Australian homeowners and found that 53% of them also expressed frustration with the whole process of moving house.
33% cited "extra trips" to get every last object as their main frustration
24% said broken items were their biggest frustration
Additional removalist fees (13%) and insurance costs (8%) rounded out the list
ING's Tim Newman added that home buyers could make back a significant portion of their moving costs by refinancing to a better mortgage rate. Additional ING research suggests Australian borrowers saved $1,073 on average in the last two years by refinancing their loan.
But given the competitive market and historically low rates, finder's own research suggests Australians could save far more by refinancing. And it may be one of the best ways to offset mounting expenses for home buyers. With property costs rising in most major Australian cities and average salaries failing to keep up, mortgage stress is a growing concern.
All home buyers should budget for moving expenses to avoid getting stuck without cash at the final stage of the home buying journey: moving day.
Switching to a better home loan? Start comparing your options now
Latest home loans headlines
Image: Shutterstock