Refinancing your home loan with your current lender
Sometimes the quickest and cheapest way to get a good deal on your home loan is simply by asking.
We're reader-supported and may be paid when you visit links to partner sites. We don't compare all products in the market, but we're working on it!
Often, a lender is able to discount your rate, especially if you're currently paying the standard variable rate and not receiving the discounted rates they offer.
Get in touch with your current lender and ask if they can match the leading interest rates in the market. Have a look at the current rates on market to get an idea of where to start negotiating.
Get an idea of current interest rates
If your lender is willing to slot you straight on a lower interest rate, then you have just made one of the easiest, cost saving moves possible.
How to refinance your mortgage with your current lender
Before you call up your bank and try to negotiate a better deal, take some time to prepare yourself. Ideally, you want to find some deals being offered by other lenders that you would be eligible for if you so chose to switch.
Negotiation tip
Be realistic. If you are ineligible for the type of home loans you use as examples of lower rates to your lender, your negotiation will be flawed from the start. Don't be afraid to call other lenders offering cut price interest rates to get an impression of whether you would qualify for their home loans. Doing this homework would put you in a position of significant strength when you make your claim for a lower interest rate.
Know exactly what you want
Before you start negotiations, make sure you're happy with your current loan.
Decide whether you want a fixed interest rate or a variable rate. You also need to work out whether a no-frills basic home loan is right for your needs, or whether you want more features with your loan, such as an offset account or a redraw facility.
Look for discounts offered for 'professional packages' — which are discounts off their advertised interest rates for loans exceeding a certain amount, or for bundling other banking products with your home loan. Check the deals your own bank offers too.
When you've worked out exactly what you want in your home loan, compare the home loans other banks and smaller lenders have available. finder.com.au comparison tables will give you a good grasp of the type of fees that might apply to each loan. Then compare those to what you're getting from your own lender right now.
When you're armed with enough information, it's time to start negotiating.
About Home Loan Refinancing Guide and Loan Comparison
Negotiating with your current lender to refinance your mortgage
Australian banks and lenders are increasingly responsive to competition. Especially over the last few years, where credit laws have reduced the barriers for borrowers to switch lenders. They need your business in order to stay in business.
However, benefits still seem to be skewed towards new customers. It is up to you to demand the same special treatment.
Many banks (but not all) are able to negotiate on their advertised interest rates. They're even able to negotiate for larger discounts than the ones they advertise off the standard variable loans and fixed rate loans they show on their websites. Businesses realise the benefit of retaining customers — as luring a new customer can cost thousands in marketing costs and promotional discounts.
The steps to refinancing with your current lender
Contacting your lender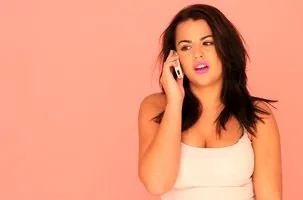 Call your lender and explain that you're preparing to refinance your mortgage to a different lender offering a better deal.
You should be transferred at this point to the customer retention centre. Those representatives are the people with the most influence when it comes to negotiating better terms on your home loan. Their entire job is to stop you from leaving and often have the discretion to offer you incentives to stay.
Explain the deal you've found with a different lender and point out that your own home loan isn't quite so competitive. Ask what the representative is able to do to compete with the offer you've found and to match the type of costs they'd expect to pay to gain a new customer as well as closing the gap on interest rates.
In some cases, they may be able to reduce your variable interest rate over the phone.
Remember
Some lenders may not be able to match the best home loan interest rates on the market. If you are with a large bank or lender, they often can't match the low interest rates of online lenders as they simply have higher marketing, staff and branch costs.
Sometimes they'll happily switch you over from a variable rate over to the fixed interest rate you wanted, or they'll waive your monthly account fees, or they'll suggest a more competitive loan product they might have available. Other times, the person you're speaking to may need to discuss options with a supervisor before they can come up with an offer.
No matter which way you look at it, your current bank doesn't really want you to leave. They don't want you to refinance your mortgage to another bank. But if they can't offer you an interest rate you'll be happy with, it may be time to make a move elsewhere.
What happens when your bank won't negotiate?
There are times when your current bank simply won't negotiate a better deal with you.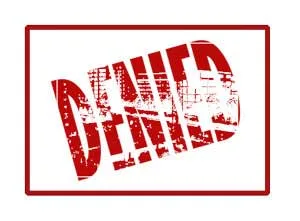 A patchy repayment history may be one of those cases.
You may also find they'll be less inclined to negotiate with you if your home loan balance is quite high in comparison to your property value, because they know that they have you captive. Customers with less than 20% equity have to pay Lender's Mortgage Insurance in full again to switch lenders. Often this is prohibitively expensive.
If you've done your homework before making the decision to refinance, you should have an idea on the types of fees that may apply to a switch. Ask your current lender for a full quote on how much it will cost you actually switch before you decide to leave. If you've found a home loan that looks pretty attractive, work out if the prospective savings outweigh the switching costs.
Reasons to refinance
Here are some of the common reasons to refinance your home loan:
To finance a renovation
To get a cheaper interest rate
To get more features
Debt consolidation
When buying a new home
To buy an investment property
To use your equity in a line of credit
Why stay with your current lender?
What you might not realise is that there are always some fees and charges associated with a ditch and switch approach to refinancing. Those fees might include things like:
Discharge fees with your current lender
Early exit fees with your current lender
Application fees with the new lender
Settlement fees with the new lender
Valuation fees with the new lender
Government mortgage discharge fees
Lender's Mortgage Insurance fees
So it can be far cheaper, not to mention much more convenient, to stay with your current lender. By doing so, you can avoid all the above fees.
Tips for refinancing
Adjust your refinance term (if you originally took a 30 year loan, 5 years on, consider a 25 year loan when refinancing. This will keep your total cost from rising.)
Get a full quotation for costs involved
Be aware that if your Loan-to-Value Ratio (LVR) is above 80%, you'll have to pay Lender's Mortgage Insurance again if you switch lenders
If your credit record has worsened, new lenders may charge you more interest
More guides on Finder