Loans For 18 Year Olds
A guide to getting a personal loan if you've just entered adulthood.
We're committed to our readers and editorial independence. We don't compare all products in the market and may receive compensation when we refer you to our partners, but this does not influence our opinions or reviews. Learn more about Finder .
If you've just turned 18, you may be excited at the prospect of many things becoming available to you – alcohol, voting and yes, loans. However, finding credit may be more difficult than simply applying and being approved. When you first turn 18 you will have little to no credit history and you may have little savings.
So what are your options if you're an 18-year-old who needs a loan? Read our guide to find out.
I'm an 18-year-old who needs a loan. What are my options?
If you've just turned 18 you have various loan options that you can consider.
A loan from your current bank. One of the problems 18-year-olds encounter when trying to be approved for loans is that they have limited or no credit history. One way to get around this is to apply with your current bank. You're likely to have a long history with your bank with transaction accounts, travel cards and any other products you've held, so they may be more willing to give you a loan.
Unsecured loans for lower amounts. If your bank doesn't have a loan you want to apply for, you can consider personal loans for lower amounts. The standard minimum amount for loans is usually around $5,000, but you can find some lenders offering $3,000 or even as low as $1,000. Compare your options and only apply for as much as you need.
Secured car loans. If you want to buy a car, secured loans are less risky for lenders because they will be able to recoup their losses if you default. New and used car loans are available and you can get a lower rate than with an unsecured loan.
Getting a guarantor. If you find you are ineligible for a bank loan, you may consider asking your parents, another relative or even an older close friend to go guarantor for you. This person will be taking on a large responsibility because they are agreeing to take on the loan payments if you can no longer make them. You can compare loans that accept guarantors on this page and joint application personal loans on this page.
Compare your loan options
Click through the tabs below to compare loan options from a range of lenders.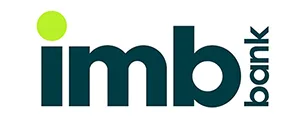 IMB New Car Loan
No monthly fees
No early repayment fees
Borrow up to $75,000

100% confidential application
IMB New Car Loan
A low rate loan to finance new vehicles or cars up to two years old. Borrow up to $75,000.
Interest rate: 4.99% p.a.
Comparison rate: 5.34% p.a.
Interest rate type: Fixed
Application fee: $275.12
Minimum loan amount: $2,000
Maximum loan amount: $75,000
These loans can help you buy a new or used car.
Harmoney Unsecured Personal Loan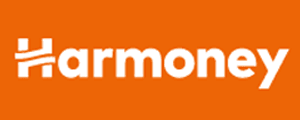 Harmoney Unsecured Personal Loan
Borrow up to $50,000
3 and 5 years terms
No hidden fees

100% confidential application
Harmoney Unsecured Personal Loan
An unsecured personal loan up to $50,000. You'll receive a tailored interest rate between 6.99% p.a. and 25.69% p.a. based on your risk profile.
Interest rate from: 6.99% p.a.
Comparison rate: 7.79% p.a.
Interest rate type: Fixed
Application fee: $575 ($275 for loans of below $5,000)
Minimum loan amount: $2,000
Maximum loan amount: $50,000
Use the funds from these loans however you need to.
Sunshine Short Term Loans
This is a short-term loan offer with a fast and easy online application for good or bad credit borrowers. You can
apply today to get approved
for up to $2,000. Get your loan funded in 30 minutes - conditions apply.
Loan Amount: $2,000
Loan Term: 9-14 weeks
Turnaround Time: 30 minutes - conditions apply
Fees: 20% of loan amount + 4% of loan amount each month
Bad credit borrowers OK
Quick & easy Approval
Go to site
More info
Short term loans comparison
These loans are designed as emergency stopgaps when you're caught short before payday.
Tips to be approved for a loan at 18
Show that you have savings. If you can show the lender that you're good at saving it may be more willing to approve you. A steady savings history will work best with your current bank as they can view your account information when you apply.
Offer a deposit. Having a deposit when you apply for a car loan shows you're in a good financial position. The larger the deposit the less you need to borrow, and the more likely an approval may be.
Get a letter from your employer. If you're only employed casually or have not been employed for long, a letter from your employer stating the security of your employment may help your application.
Apply for a lower amount. Applying for too much when you have little credit history or don't earn a high income can be a red flag to lenders and result in an automatic rejection, instead of an offer for a lower amount.
Apply for a secured loan. Secured loans, such as car loans, are less risky for banks because they will be able to recoup their losses.
How can you compare your loan options
The interest rate the loan comes with.
Check whether the interest rate is fixed or variable and how competitive it is compared to other similar products.
How much you're able to borrow.
Lenders offer varying minimum and maximum loan amounts, but what you're offered ultimately depends on what you can afford to repay. This is determined by the criteria set by the lender.
The features on offer.
Have a look at the different features on offer, which you can find out more about by reading the reviews on finder.com.au. It's important to familiarise yourself with the value-adding features of a loan. These can include the ability to make extra repayments, an offset facility or extended warranty on a car loan.
The fees you will be charged.
There are different types of fees you can be charged, ranging from establishment fees to monthly fees and early repayment fees. Find out what charges are associated with your loan before signing on the dotted line.
Weighing up the benefits and drawbacks of applying for your first loan
Get access to funds. This is an obvious 'pro'. Get access to the funds you want to make the purchase or investment you need.
Build up your credit history. Acquiring a loan allows you to establish and build your credit history. This ultimately affects your eligibility for other types of loans and access to better interest rates as well.
Limited loan amounts. If you have no or limited credit history you may only be eligible for a small loan, which may not be enough for what you need.
Risk of getting into debt. Taking on any loan comes with risk, so make sure to budget your repayments and don't apply for a higher loan amount than you can afford.
Questions 18-year-olds may have about loans
More guides on Finder