How to buy shares in Australia | Buy shares online
Start investing in the stock market today using our 6 step guide.
We're committed to our readers and editorial independence. We don't compare all products in the market and may receive compensation when we refer you to our partners, but this does not influence our opinions or reviews. Learn more about Finder.
Buying shares can be a great investment but it can also be pretty confusing if you're new to the stock market. While there's plenty of information out there, a lot of it isn't relevant for Australians or assumes you're already an expert trader.
Luckily, it's cheaper and easier than ever to invest in shares from Australia. This guide will take you through everything you need to know, including how to buy shares online, how to pick a broker, how much money you need and whether it's a safe option for you.
If you're ready to skip to the key steps, you can jump ahead using the links below or choose from one of the brokers below.
How to buy shares
Share Trading Account Offer
Share Trading Account Offer
Competitive broker fees on Australian shares, international shares, forex and CFD trading.
Brokerage - AU shares: From AUD 5 or 0.05%
Brokerage - US shares: USD 0
Sign-up process: Instant
Support - After hours: Yes
What are shares?
As the name suggests, shares or stocks represent a "share" of a company. When you buy a share, you own a small part of a company. The price of your stock rises if the company is doing well and falls if it underperforms.
Just as you'd trade goods over Amazon or eBay, share trading takes place over a digital marketplace known as the stock market or stock exchange. In Australia, we have the Australian Securities Exchange (ASX), and in the United States, there's the New York Stock Exchange (NYSE) and the NASDAQ.
How do you make money from shares?
You make money from stocks the same as you would any other product – by buying when the price is low and selling when it's high. The difference will be your profit or loss.
The other way to earn money is through dividends. A dividend is a percentage of a company's annual profit which some companies choose to pay to their shareholders. These are typically paid twice a year and you can either bank these or reinvest them to compound profits.
Step 1: Find a stockbroker
To buy and sell shares, you'll need to sign up with a stockbroker. You have two main options here – you can buy shares online using a share trading platform or use a full-service broker.
A full-service broker is a traditional broker such as Goldman Sachs, Morgan Stanley and Morgans. Typically, you call or email your assigned stockbroker and they carry out any trades based on your instructions. They typically charge a premium fee for their service from $50-$200 per trade and may offer advice.
The other option is to use an online broker (share trading platform) and place the trades yourself. There are dozens of platforms available to Australian investors – some of them are offered by the major banks, while others are provided by specialist brokers.
Take a look at some of the top online trading platforms in Australia in the table below. Depending on what you're after, it may save money to use more than one platform, for example, one for Australian shares and the other for another market such as US stocks or forex.
Buy shares online with a share trading platform
Important: Share trading can be financially risky and the value of your investment can go down as well as up. Standard brokerage fee is the cost to trade $1,000 or less of ASX-listed shares and ETFs without any qualifications or special eligibility. If ASX shares aren't available, the fee shown is for US shares.
What you need to consider when picking a broker:
Brokerage fees. This is the fee that applies to each buy or sell transaction. Depending on the platform you choose and the size of your transaction, this could be a flat fee or a percentage of the total transaction cost.
Other fees. Brokers can charge all kinds of additional fees to use their platform. Some of the most common include an inactivity fee, a subscription fee and a foreign exchange fee.
What you can trade. Some platforms only offer access to Australian stocks while others allow you to trade on global stock exchanges and other markets such as forex and commodities.
Ease of use. Consider how easy each platform is for the type of trading you want to do. Most providers give you the option of a free demo account for a short period so you can trial the features they offer.
Who the platform is suited for. Some share trading platforms are designed with casual investors in mind, whereas others are more suited to active and experienced traders.
Customer support. How easy is it to get in touch with the provider if you ever have any issues? Is the provider's customer service team based locally in Australia?
There are plenty of other factors you'll need to take into account, so check out our guide to choosing the best online share trading platform for more details.
How to buy shares without a broker
You may not realise it but share trading platforms are technically online brokers – only without the personal interaction. If you're looking to buy shares online, you can use the table above to compare apps.
There are a few ways you can buy shares without a broker:
Managed funds. You access shares without a broker by investing in a managed fund or your superannuation. These are funds that typically hold multiple company stocks which are selected by a fund manager. They're a good option if you'd prefer an expert to help you choose.
IPOs. Some crowd-funding platforms allow you to buy shares when a company first lists on a stock exchange, called an Initial Public Offering (IPO).
Your company. Some firms offer their staff company shares as part of their employment contract. These are called employee share schemes.
Off-market transfer. It's possible to inherit shares or be given shares by someone else without a broker. This is called an off-market share transfer.
Share purchase plan (SPP). Sometimes companies raise extra capital by selling new shares, typically at a discounted price. In most cases you apply to invest in an SPP directly through the company itself.
Step 2: Sign up for an account
To sign up to a broker in Australia, you'll need to be at least 18 years old and an Australian resident.
Registering for an account with a broker is usually free, however there are sometimes subscription fees or fees to transfer funds to your account. If you're a new customer, you'll need to provide the following information:
Your name, address, date of birth and contact details
Your tax file number (TFN)
Proof of ID
Bank account details
Depending on the broker you choose, it can take as little as a few minutes for your account to be approved or it can take up to a fortnight.
You may be asked to deposit a specific minimum amount in order to open an account although this isn't always the case. In most cases, you'll have the option of funding your account through BPAY, bank transfer, credit card or debit card.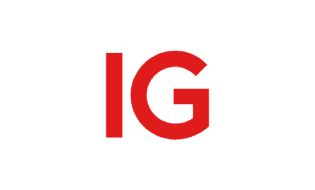 IG Share Trading Offer
Low brokerage fees on Australian and international shares.
Step 3: Plan before you buy
We know – this is the part people usually skip. But it's really important that you have a plan before you seriously start buying shares.
Stocks can be a great investment, but they're also pretty risky. The more companies you hold and the longer you can afford to have money locked into stocks, the less risky your investment is. So it's important to have a timeline and some actions in mind if things change.
To build a plan, you'll need to ask yourself the following key questions:
How much can I afford to invest in stocks?
How much can I afford to lose?
How long can my money stay in the stock market?
What will I do if prices start to fall?
What about if prices rise?
Once you can answer these questions, you can start mapping out the types of stocks you want to invest in. As a rule of thumb, the riskier the investment, the bigger your potential profit. Work out if you can afford to buy high-risk stocks (such as penny stocks) or if you should stick to safer long-term investments like blue chip stocks or index funds.
Meanwhile, investing in just a couple of companies is much riskier than investing in a diversified portfolio of stocks or an index fund that holds multiple companies.
Trading vs investing
There are two main approaches to share trading – long-term investing and trading. Long-term investors buy stocks and hold them for many years, sometimes decades. This is the safest strategy.
Traders, on the other hand, buy and sell stocks frequently in an effort to make a quick profit from price volatility. They buy stocks they think will soon rise in value and sell once they do. Because "safer" blue chip stocks don't tend to see their prices fluctuate much day-to-day, traders tend to buy and sell riskier stocks.
Step 4: Pick your stocks
Picking your stocks is the most exciting and challenging part of the process.
With tens of thousands of stocks available to choose from, it's time to start researching which ones match your investment goals. Bear in mind that it's safer to have a diversified portfolio of stocks from different sectors to avoid major losses.
You'll often be able to access a wide range of market research, analysis and even trading recommendations through your platform, so use this info to help make an informed decision. The other option is to follow the buy, hold or sell ratings of top brokers such as Morgan Stanley, Goldman Sachs, Morgans, UBS and Morningstar.
Here are a few tips to help you decide:
Do you trust the company? The best company to invest in is one that you both understand and trust. Pick a company that you believe will continue growing and can be trusted to use its profits wisely.
Do you use its products? Are you a fan of Apple or do you use Facebook every day? These could be good options because you'll also be among the first to notice if the company starts underdelivering to customers.
Debt levels. Is its debt level under control? If not, it's a key sign the company could be in trouble.
Profit growth. Have its profits continued growing and is it meeting earnings exceptions?
Expansion. Does the company have plans to expand into new global markets or sectors? A growing company usually means a rising share price.
Dividends. Does the company pay a dividend? If not, are you expecting the company's share price to rise?
Is the stock price right?
It's worth considering whether a stock is overvalued before you decide to buy it. An expensive stock is where the share price has risen beyond its perceived value. An overvalued stock could indicate its price is going to fall soon, and in the most severe cases, it may not recover. An infamous example of this is the fall of Enron, where its price went to $90 at its height to just a few cents after its enormous debts were revealed.
It's difficult to accurately value a stock, but there are a few popular strategies used by investors, including price-earnings (P/E) ratio and technical analysis – you can read about this in our guide on "how to value a stock".
Step 5: Order the stocks
Once you've decided which stocks you want to buy and how much you want to spend, the next step is to order them. If you have a full-service broker, you'll need to call or email them to place your trade. If you're using an online broker, this part's up to you.
Keep in mind that larger purchases may incur higher fees depending on the trade. For example, your platform may charge you $30 as a brokerage fee to buy a smaller number of shares but will change the fee structure to 0.1% of the trade value when larger amounts are purchased.
Select your stocks by entering the company name or stock code
Enter the number of stocks you'd like to buy or the amount you'd like to invest
Choose your order type – you can usually opt to buy at the current price or use a limit order to pick a better price
Preview and confirm purchase
Depending on which trading platform you have, there are a few different ways that you can order your stocks, ranging from simple to quite complex instructions. The names tend to differ between brokers, but the following are some of the more common types:
Market order. This is where you buy or sell shares as soon as possible at the most current available price.
Limit and stop orders. This allows you to buy or sell stocks depending on a specific price. For example, if CBA's share price is at $68 but you want to wait until it falls to $65, you can set a limit order to execute once its price falls to $65 or lower (see example below). You can also use a limit order to minimise losses by selling if a stock price falls too far or similarly to buy if a stock starts rallying above a certain price.
Trailing order. This is a type of limit order where the limit is based on a percentage change or a price difference from the market price.
For example, say Afterpay (APT) has a price of $50 and you'd like to buy it for a price of around $40, but only if it's price dips temporarily rather than indefinitely. You could set a trailing price trigger of $40 with a stop value of 5%. This means your order would be triggered once APT falls to $40 and then placed only once it rises by 5% to $42.
Once you've entered all the specifics of your transaction, you'll then get a chance to review the details before placing your buy order. If you place a conditional order (a non-market order), you'll typically receive a notification by email or text message once the order has been carried out.
What are bid, offer and last price?
Some brokers display the bid, offer (or ask) and last price of stocks. You can think of these as similar to auction prices, where buyers and sellers are offering their best prices.
A bid price is the highest price any trader is offering to buy a company's stock at that moment and the ask or offer price is the lowest price any seller is willing to accept. The last price is the most current price – and also the last price bidders agreed upon.
Although the last price is the stock's most recent price, it's not necessarily what you can expect to pay if you make a market order. Instead, you'll be paying the latest bid price and you'll get the ask price when you sell.
These prices are constantly changing as buyers and sellers shift their bid and ask prices to get the best possible deal, so to avoid paying more or selling for less than you wish, you can set a limit order.
Step 6: Pay for your shares
The funds needed to pay for your shares will automatically be charged from the linked cash account that you selected in step 2. In most cases, you can fund your account using a bank transfer, BPAY, credit card or debit card.
If you're using an online broker, you'll need to have sufficient funds to cover the cost of any trade transactions you make, including fees that apply. The trade settlement period on the ASX and Chi-X is two business days (commonly referred to as T+2), which means your account will be charged two days after you've bought the shares.
If you don't have enough funds in your account by the time you're charged, you'll be hit with a hefty late fee – typically around $100.
Next steps - Monitor the performance of your shares
Congratulations, you've bought some shares! If you've bought Australian shares, you should receive an email or letter confirming your status as a shareholder along with your holder identification number (HIN).
Keeping your investment plan in mind, the next step will be to monitor the performance of your stocks. How often you do this will depend on your plan. For example, if you have a long-term investment strategy, you may only need to check in every few months. If you have a short or medium-term strategy, it may be a good idea to check each night or each week.
If you decide to sell your stocks, the process is similar to creating a buy order above. You'll need to log in, select the stocks you wish to sell and the number of stocks. If you like, you can also create a limit sell order to execute once a stock hits a certain price.
Pay taxes on profits
Yes, you do need to pay tax on any profits you make from shares, including dividends. Any income you make from dividends is automatically recorded by the Australian Taxation Office (ATO) and is included as part of your regular taxable income at tax time.
Profits that you make on capital gains – i.e. when you buy low and sell high – are only counted in the financial year that you've sold your shares. Your broker will usually send you a tax invoice with any profits that you've earned from stocks each financial year.
Tip: If you hold shares for more than a year, you only need to pay tax on half of the profits you've earned. You can read more about share trading and taxes in our tax guide.
Keep track of your shares with a portfolio tracker
Sharesight Portfolio Tracker
Sharesight works alongside your online share trading platform and can be integrated with your Xero account.
Free for investors with less than 10 holdings
Comprehensive dividend and tax reporting
25+ stock exchanges supported
How to invest in shares in Australia
How much does it cost to buy stocks?
Share prices range from less than one cent to thousands of dollars per stock; however, there are some rules around how much you need to invest.
Minimum investment
In Australia, there's a minimum $500 investment for every new ASX company you invest in. So if Afterpay (APT) has a share price of $50, you'd need to buy at least 10 shares of APT stock if it's your first time buying.
These rules change depending on which country a stock is from. For example, you can invest as little as a few cents into US stocks, even if it's your first time buying. Some brokers also allow fractional investing where you can buy in fractions rather than whole stocks. So say Facebook is priced at $200 a share, instead of investing $200, you could buy one-tenth of a share for $20.
Broker fees
The other main cost you need to think about is the brokerage or commission fee. This is the fee charged by your broker or share trading platform every time you buy or sell stocks. Brokerage fees are around $10-$30 on most share trading platforms – sometimes called "discount brokers" – and anywhere from $50-$150 for full-service brokers.
Other fees charged by brokers include the currency conversion fee (for foreign stocks), account fees, custody fees (for US stocks) and inactivity fees. These are important considerations since any fees you pay your broker will reduce your earnings and impact how much you invest per trade.
Will your profits cover the fees?
Say you invest $100 in
Netflix
stock with a broker fee of $10 a trade, a custody fee of 0.1% and an annual account fee of $50. If you bought no other stocks, you would need Netflix's stock price to rise by at least 71% in order to cover the fees you paid ($20 to buy and sell + $1 custody fee + $50 account fee). But if you'd invested $5,000, you'd only need its price to rise by 1.42%.
Tips when buying shares
If you want to get more out of share trading, try to keep the following tips in mind:
Do your homework. Making informed trading decisions is crucial to the success of your investments. Research the financial health and growth prospects of companies by poring over annual reports, keeping an eye out for company alerts, reading share prospectuses and accessing research reports.
Stay up to date with the Australian economy. Keep an eye on the health of the Australian economy, Reserve Bank interest rate decisions, government policy changes, level of investor confidence, exchange rates and the performance of share markets in Australia and overseas. All of these can influence when it's a good time for you to invest.
Start with blue chip companies. One of the safest options for anyone starting out in the share market is to invest in blue chip companies. These are typically Australia's top 50 companies, as listed on the S&P/ASX 50, and are well-established companies. They usually offer the best chance of minimising your risk and providing steady returns.
Think carefully before investing in speculative shares. Speculative companies are not usually in the top 100 Australian companies and have a shorter history doing business. Some investors are attracted to buying shares in these companies because they offer the potential for large returns, but be aware that they also have the potential to suffer large losses.
Buy what you know. Rather than diving in at the deep end and investing in a company which operates in a field you have little or no understanding of, start with industries and businesses you have some sort of background knowledge of.
Diversify. If you want to minimise your exposure to risk, diversify your portfolio across a range of different industries. If you buy shares across five or six industries instead of just one or two, you can be better protected against losses if one particular industry experiences a sharp downturn.
Risks of share trading
Before you start buying and selling stocks like you're Gordon Gekko, make sure you're aware of all the risks involved:
Financial losses. A company's share price can fall dramatically and even drop as far as zero. This can mean significant financial losses for investors.
Last in line. Shareholders are usually the last in line to be paid when a company goes broke. When this happens, there's a definite chance that you won't get your money back.
Stress. The share market fluctuates daily, which can cause plenty of stress for investors. If you can't handle the ups and downs, you may be better off looking for a safer and steadier investment option.
Unexpected problems. Even if you do an enormous amount of thorough research into a particular company, it's simply not possible to predict the future. Natural disasters, terrorist attacks, bad company news and even changes in government policy can all occur unexpectedly and adversely affect the price of shares.
Lack of expertise. While investing in the share market sounds quite easy in theory, it can get quite complicated if you don't know what you're doing. First-time investors should be wary of getting ahead of themselves.
Getting in over your head. A final word of warning if you're thinking of investing in shares: don't bite off more than you can chew. Make sure to use your common sense and take a cautious approach – good advice no matter whether you're planning on investing in shares, property or anything else.
Frequently asked questions about buying shares in Australia
Disclaimer: This information should not be interpreted as an endorsement of futures, stocks, ETFs, CFDs, options or any specific provider, service or offering. It should not be relied upon as investment advice or construed as providing recommendations of any kind. Futures, stocks, ETFs and options trading involves substantial risk of loss and therefore are not appropriate for all investors. Trading CFDs comes with a higher risk of losing money rapidly due to leverage. Past performance is not an indication of future results. Consider your own circumstances, and obtain your own advice, before making any trades.
More guides on Finder