Funerals of the Future
Funerals aren't what they use to be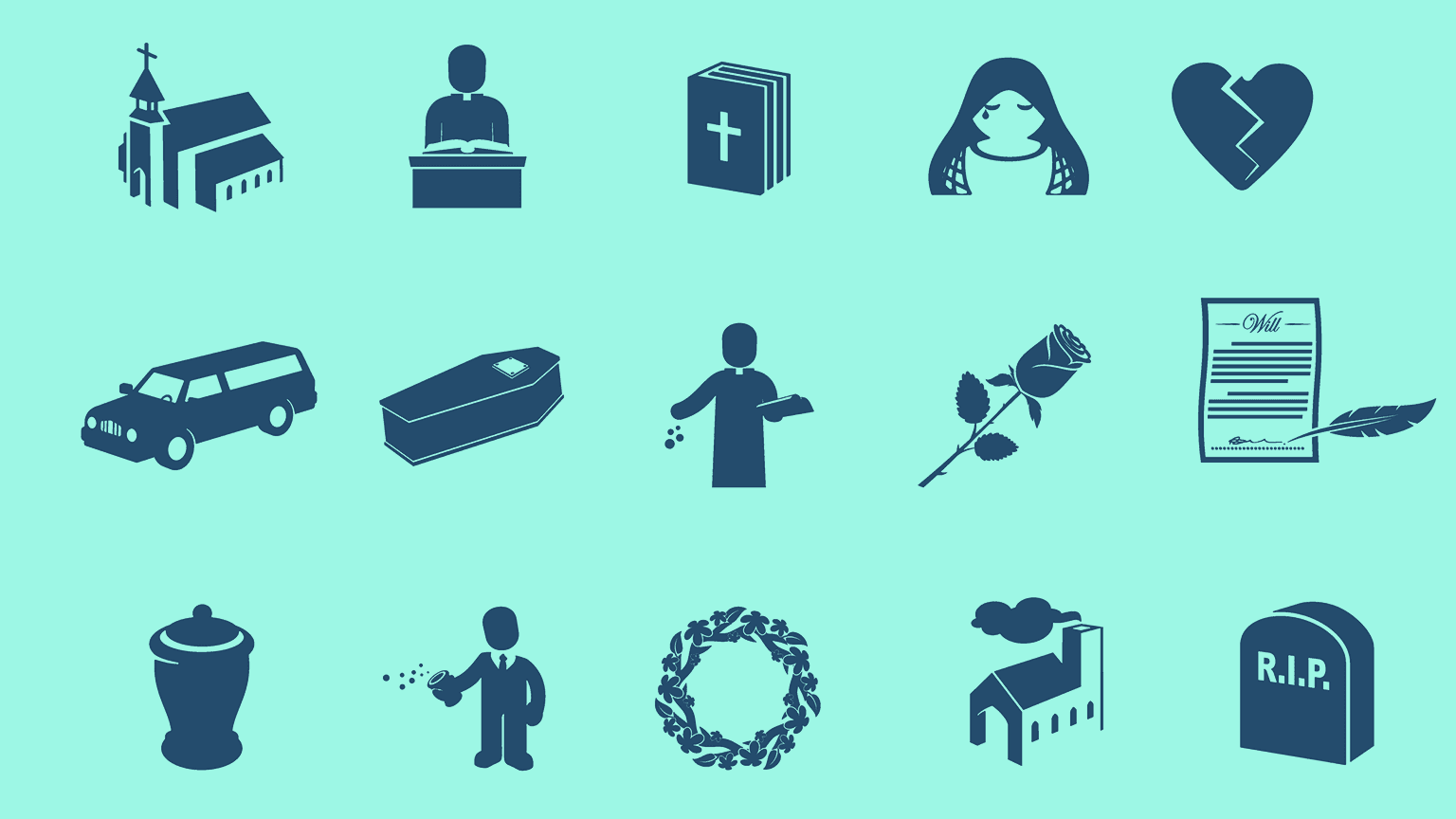 We're reader-supported and may be paid when you visit links to partner sites. We don't compare all products in the market, but we're working on it!
About 130,000 Australians pass away each year and traditional funerals, in the form of cremation, embalming and burials, are slowly falling by the wayside as people look at newer alternatives.
It's easy to see why. People like having their loved ones nearby, even in the hereafter, but graveyards fill up over time and eventually just run out space.
Newer alternative funerals also present more cost-effective burials that better represent an individual's life while also making sure they have more money to leave behind for their loved ones. If someone knows they have a $10,000 funeral plan budget, for example, they might look for a $7,000 funeral and leave $1,000 to each of their children as a parting gift.
Rather than being far-fetched, the idea of futuristic or alternative funerals has now solidly entered the mainstream and can be found everywhere. As you'll see, the options are practically limitless.
Six futuristic funeral types and trends
1. Green burials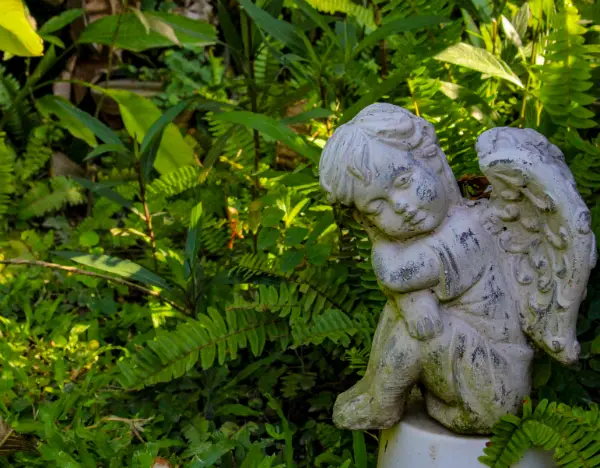 Depending on your point of view, a green burial is either a cheap send-off in a cardboard coffin or a final way of giving something back to the planet that has sustained you for so long.
There's no denying that traditional funerals can be expensive affairs, with even a basic ceremony running up to about $4,000. However, many green burials can also carry equivalent costs. Even cardboard coffins still need to meet the durability standards originally intended for wood, which rarely comes cheap.
At the end of the day, how cheap and green your ceremony is will depend on you. Instead of looking at the name or branding of the funeral home, the real differences lie in the specifics.
GPS markers instead of headstones
A lot of energy and expense goes into classic granite headstones. Using GPS markers instead is cost-effective and better for the environment overall. Loved ones can now find you in the graveyard the high-tech way. If you want to drop costs significantly, or simply aren't interested in being represented by a carved stone, then using a GPS marker instead of a headstone might be worth considering.
Ultimately, a green burial is a lot more about representing a person than making a real environmental difference.
Gardens instead of graveyards
There's no reason a traditional graveyard can't be turned into a garden. Whether or not one is preserved or embalmed, plants can use the nutrients.
The main difference between traditional graveyards and new-style eco graveyards is that the former favour respectfully cropped grass while the latter are more likely to be actual gardens. Once again, the difference depends largely on one's chosen burial site. There are a handful of dedicated eco-burial sites around Australia and plenty of sites that have some sections dedicated to green burials only.
Ultimately, a green burial is a lot more about representing a person than making a real environmental difference. For nature lovers, keen gardeners and many others, a wicker or natural fibre coffin and a plant-filled resting place are simply a better fit than a traditional ceremony.
There are a lot of laws and regulations around burial processes, so green burials are still more similar to traditional ones than they are different. If you really want to go green then the area known as "human composting" is rapidly picking up steam, with ideas ranging from the sensible to the truly far out.
2. Human composting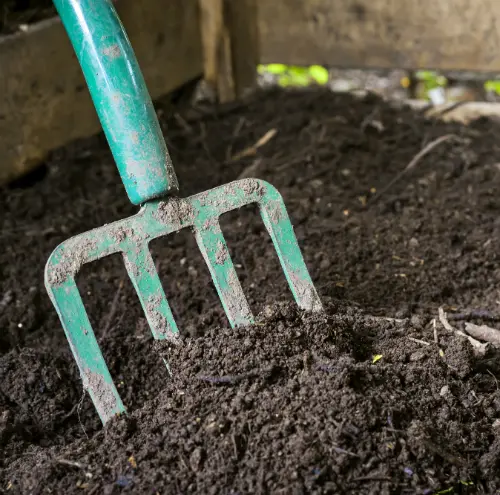 Think of this burial type as a way of bypassing the middleman and giving yourself back to the planet more directly. But it may involve sacrificing a certain amount of dignity.
Promessa Organic Company, for example, has taken a novel approach to human composting. The idea works like this:
The deceased's body is snap-frozen.
The frozen, now brittle body is broken down into a powder.
The powder is then able to be quickly composted.
Currently the Swedish-based company is targeting Europe only, so Australians hoping to enter the hereafter in powdered form are out of luck.
A similar project is underway in the USA, with Urban Death Project raising tens of thousands of dollars to pioneer human composting in urban areas. The concept is this:
The cemetery is a multi-story building, where ceremonies and funerals are held on the rooftop.
Bodies are planted in an open-air garden.
As decomposition progresses the remains are moved to lower floors.
Essentially, the building mimics the process of a multi-storey compost bin.
Promessa's founder, Susanne Wiight-Masak, has expressed scepticism about how well the Urban Death Project would function without some respectful dismemberment, citing the need for aeration to make it work. In her words, "If you don't do your homework, you will end up with a mess."
Perhaps nothing highlights the difficulties of an all-organic burial as much as this challenge of finding a respectful way to speed up the natural breaking down of a body. Other proposed solutions include the Infinity Burial Suit (at a price of US$1,500), which is embedded with mushroom spores designed to sprout after burial to aid decomposition.
3. Modern cemeteries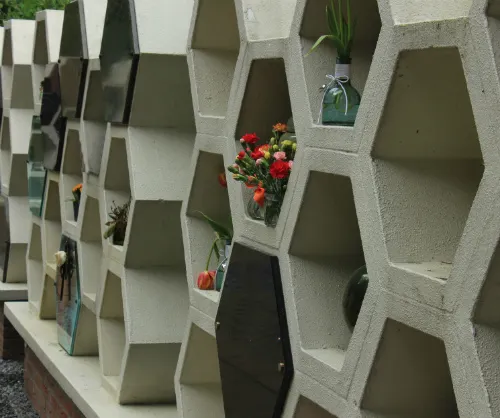 Some modern cemeteries are built to use space more efficiently, while others are specially designed to offer a more contemplative experience to mourners with ponds, greenhouses and other amenities.
The Green-Wood Cemetery in Brooklyn, for example, has added a koi pond, cherry trees, fountain and meditation space to encourage a more reflective visit, made possible by the increasing popularity of space-saving cremation over traditional burial.
Tomorrow's cemetery Tech?
Some newly constructed cemeteries feature very modern technologies, like

QR codes on headstones directing visitors to a memorial web page. But technology is always advancing, so if you're considering a more high-tech approach it might also be worth thinking about how likely it is that your great-grandchildren will even know what a QR code is.
Saving space is one of the key elements in modern cemeteries, a lesson learnt from older burial grounds, many of which ran out of space a long time. New constructions are built to be as space-efficient as possible, and often utilise the latest technology to do so. Here are some examples:
In Woronora in Sydney's south one modern cemetery was built in recent years to make use of relatively new geopolymer concrete, using prefabricated grave sites that share walls rather than being separated.
The Yarkon Cemetery in Israel takes a more severe approach to conserving land, with tiered burial grounds rising several storeys high.
In Brazil the concept of a skyscraper ceremony has reached new heights: 14 storeys in fact. The Memorial Necropole Ecumenica in Santos is the world's tallest cemetery. It houses thousands of graves, wake rooms, a garden, chapel and snack bar.
4. New-age cremation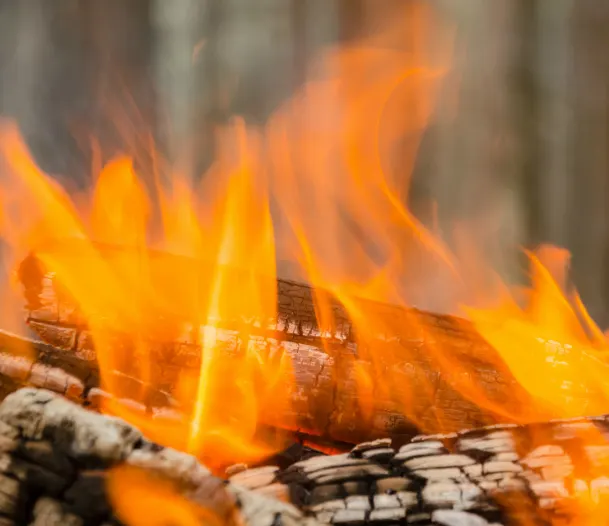 For the funerals of the future the sky's not even the limit. At a cost of several thousand dollars, significantly less than a fairly high-end funeral service, you can have a symbolic portion of your ashes sent into space, either to float among the cosmos, end up on the moon or return to earth and burn up on re-entry.
Cremation has grown in popularity over the decades as traditional burial has gradually given way to alternative practices, and new-age cremation has proven to be a popular step forwards.
This is just one of many new-age cremation ideas. In addition to the cost of the cremation itself, a lot of people want something that represents them better than a ceremonial urn. For example, having ashes mixed with concrete to build artificial reefs (from $2,000), compressed into diamonds or added to a pocket watch or jewellery, mixed with tattoo ink, or used inside an hourglass.
One idea that's proven particularly popular is the idea of having ashes pressed into a vinyl record (from about $3,000, including 30 copies of the records). The record can be of anything you want, from nature sounds to your favourite song.
Cremation has grown in popularity over the decades as traditional burial has gradually given way to alternative practices, and new-age cremation has proven to be a popular step forwards.
5. Driverless hearses and floating cemeteries
For all our predictions and research, the future remains unwritten. Who knows what bizarre and wonderful technologies and customs will come to define the funerals of the future.
In many Asian cities, where populations are aging and increasing in density, planners are designing the cemeteries of the future to be compact and high-capacity. In Hong Kong a local design firm has drawn up plans for a sea-borne cemetery called 'the Floating Eternity.' This floating cemetery could potentially house the remains of several hundred thousand deceased residents.
Driverless technology is fast becoming a reality, and it may even change the funeral industry. The Aeternal is a concept for a highly manoeuvrable, driverless hearse that could transport a coffin independently from a funeral home to a cemetery.
The digital world offers all kinds of possibilities for a kind of online afterlife. Online memorials, farewell videos and blog posts, and photographic archives are already commonplace when people die today. Who knows what a digital afterlife will look like in the future.
6. Cryonics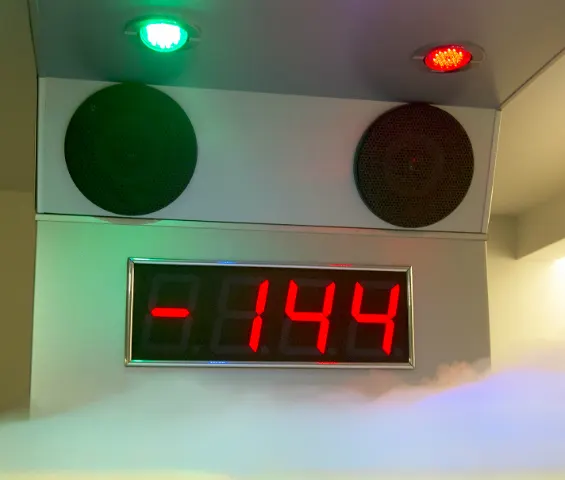 Cryonics, however, is a much larger leap forwards. At a cost of at least tens of thousands of dollars, or several hundred thousand dollars depending on your chosen service, a handful of companies are willing to preserve your body in the hope that one day the technology will exist to bring you back to life.
Of course, no one knows when or if restoring frozen bodies to life will ever be possible.
This is one area of death and technology where Australia's could be among the world's first customers. The town of Holbrook in NSW is soon to host a cryonic facility run by Southern Cryonics. Customers will be able to freeze their bodies for an estimated cost of around $90,000.
Of course, no one knows when or if restoring frozen bodies to life will ever be possible. And since it's impossible to know the eventual medical cost of restoring someone to life, you'd better set up a trust fund for your great-great-great-grandchildren if you're considering a cryonic resurrection.
Australian funerals: current and future trends
Australia's funeral industry is changing as Australians' spiritual practices and attitudes to death change. While the future is impossible to fully predict, these changes give a clear indication of how Australian funerals will look in the near future.
Australians now overwhelmingly prefer relaxed and reflective ceremonies rather than solemn, serious affairs.
The average age of death for Australian men and women continues to increase, meaning people are living longer. The median age of death for Australian men in 2005 was 76.8. In 2015 it was 78.8. The median age of death for Australian women in 2005 was 83.0. In 2015 it was 85.1.
When it comes to the tone and style of funerals, research by McCrindle found that Australians now overwhelmingly prefer relaxed and reflective ceremonies rather than solemn, serious affairs. This attitude undoubtedly affect the funerals of the future regardless of the methods or technologies involved.
Australia's population is also growing and aging. Up to one in five Australians will be over the age of 65 by 2044. This leads to an interesting result: a larger number of people are reaching the stage of life where they need to start thinking about funerals, but also living longer than ever before in a world where life-saving medicine continues to advance.
All told, Australians are living longer and therefore dying later, and older people are an increasingly large section of the overall population.
The decision of a lifetime
There are plenty of modern burial practices around, but only a few that are likely or even possible right now. If there's one takeaway, however, it's that traditional funerals are expensive. Coffins cost more than high-tech mushroom suits, grave plots cost more than having a reef made out of your ashes, and you can even have your ashes shot to the moon at a price that can be covered by standard funeral plans.
Some plans also offer guaranteed value, where as soon as you pay your sum insured in premiums you don't need to pay any more. In the event of passing away before the full amount is paid, you can get the full amount anyway (although it's important to note that some conditions may apply in the first 12 months of taking these out).
Contrary to the name, a funeral plan benefit doesn't have to be spent on a funeral at all, either. If you'd rather leave the money to your loved ones as a going-away present then this might be a more apt representation of you than any ceremony.
In the end, the choice of where to go after life, and how to get there, is entirely up to you. Funerals of the future are here to stay, not only because they offer near limitless options but also because they often cost less than a traditional urn or burial.
Compare funeral insurance and get quotes