Guardian Funeral Insurance
Introducing Guardian Funeral Insurance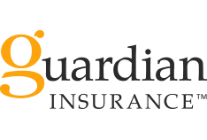 We're reader-supported and may be paid when you visit links to partner sites. We don't compare all products in the market, but we're working on it!
Guardian Funeral Insurance offers peace of mind and financial protection for your loved ones, providing them with a lump sum payment of up to $15,000 when you pass away. This benefit can be used to pay for the cost of your funeral and manage any other unexpected expenses that arise, while applicants can choose between an age-based premium option and a fixed premium rate option.
Cover levels range from $3,000 to $15,000, Guardian offer a range of incentives such as premium decreases and waivers to help keep policies affordable. Guardian Funeral Insurance also includes Accidental Death Insurance, which will be four times the benefit amount you are eligible to receive under the policy.
| | |
| --- | --- |
| Maximum sum insured | $15,000 |
| Age of entry | 18 to 75 |
| How do I apply? | Online with Guardian |
Information last checked on September 2020. Always consult the Product Disclosure Statement (PDS).
This cover might be suitable if:
You are unable to get regular life insurance
You are after an underwriter with claims performance that's above industry standard
You are under 75 years of age
Reconsider your need for cover if:
You already have enough savings for a funeral
You already have an adequate funeral plan
You already have life insurance in place with a funeral benefit
Information last checked on September 2020. Always consult the Product Disclosure Statement (PDS).
Note: The following is based on the life insurer Hannover. Hannover is the actual insurer behind brands like Guardian Funeral Insurance and a few others.
| Claims data | Hannover | Industry Average |
| --- | --- | --- |
| Claims acceptance rate | 99.90% | 98.90% |
| Average claim time (months) | 0.60 | 0.60 |
We looked at APRA data for claims over 2017-2018. The statistics above reflect 'funeral insurance' claims.
Find out more about funeral protection cover
What does funeral cover from Guardian Insurance provide?
With Guardian Funeral Insurance, you can ensure that the cost of your funeral is already sorted, which means one less thing for your loved ones to worry about at a time that will already be difficult enough. The prompt payout from this insurance means that your family won't be left hanging around waiting for funding to sort your funeral, which can help to take a lot of pressure off them.
Key benefits of Guardian Funeral Insurance
Some of the key benefits that come with Guardian Funeral Insurance include:
Choice of benefit amounts: With Guardian Funeral Insurance you can choose benefits of between $3,000 and $15,000. When selecting a benefit level, bear in mind that the average cost of a funeral is now $4,000 to $15,000. With this plan, if your death is accidental the benefit is tripled.
Guaranteed acceptance: You can enjoy the peace of mind that acceptance to the Guardian Funeral Insurance is guaranteed as long as you are an Australian resident and you are within the ages of 18 and 75.
Optional cover for children: Guardian Insurance can also provide cover for your financially dependent children under the Funeral policy for up to $10,000.
A range of cover options: You will be able to choose from a range of cover options to suit your needs when you take out Guardian Funeral Insurance. This includes individual policies or family cover options.
Premium waivers: From the age of 90, the premiums on your Guardian Funeral Insurance will be waived. However, you will still continue to benefit from the protection of Guardian Funeral Insurance.
A 30 day cooling off period: If you take out Guardian Funeral Insurance but you change your mind for any reason, you can benefit from the 30 day cooling off period, which enables you to get your money back in full and cancel your policy.
No medical: When you take out Guardian Funeral Insurance, there is no medical to worry about and no health questions that you need to answer. Your application will be accepted without any problem as long as you fit the criteria with regards to age and residency.
Simple application: Applying for Guardian Funeral Insurance couldn't be easier. You can make your application with speed and ease over the phone or online, making it more convenient and quicker to get your funeral cover sorted.
Premium decrease: If your cover remains unchanged for 5 years premiums will decrease 5% after every continuous 5 years of cover.
Reasons to consider Guardian Funeral Insurance
There are many reasons why you should consider taking out Guardian Funeral Insurance. Some of the main ones include:
Peace of mind for you and your loved ones: Having Guardian Funeral Insurance in place means that you can benefit from the peace of mind that your funeral costs will be covered when you are no longer around. Your loved ones will also have the peace of mind that in the event of your death they won't have the added strain of trying to quickly find thousands of dollars to fund funeral costs.
Financial security: It can be difficult for your loved ones to find the money to pay for your funeral from their own pockets. When you have Guardian Funeral Insurance in place, your family will have the financial security of having your funeral costs already covered.
Avoiding feuds: The issue of funding a funeral can cause big rifts between surviving family members, particularly when money is tight. When you have funeral cover in place, you can cut the risk of these rifts forming as your family will not have to worry about funeral costs.
The benefit from your Guardian Funeral Insurance is paid out to your beneficiaries upon your death, and is usually tax free. Depending on how much your loved ones receive from the benefit, they can use the money to cover your funeral expenses and perhaps even pay off small debts and settle other financial affairs.
What won't the Guardian Funeral Policy Cover?
During the first 12 months after you take out a policy, increase your level of cover or have your policy reinstated, a benefit will only be paid if your death results from an accident. Once this 12-month period ends, death by all other causes is then covered.
Who is eligible for the Guardian Funeral Policy?
In order to qualify for a Single Plan on your own life or a Family Plan that includes your spouse, partner or de facto, you (and your partner) must be:
An Australian resident
Aged between 18 and 75 years
More guides on Finder