Business revenue insurance
What is business revenue insurance?
We're reader-supported and may be paid when you visit links to partner sites. We don't compare all products in the market, but we're working on it!
It is not unusual for businesses to have a select number of workers that are so integral to the business that without them, the business would not be able to function. Whether it's a partner, a director or even a trusted employee, a key person can be integral to the successful operation of your business.
However, if that person were to die or become incapacitated, the financial consequences for that business could be significant. Key client relationships could be lost, sales could take a dive, while a loss of the key person's specialised knowledge or professional approach could be severely detrimental. The total sum of all this would be a substantial financial loss.
Get quotes and cover your business revenue
Get quotes online Speak to a broker
If you are ready to speak with a consultant about different business insurance options available, simply enter your details in the form. Keep reading if you want to learn more about the different types of cover available.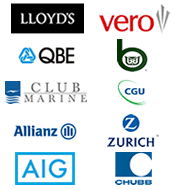 But business revenue insurance is designed for situations like these. A form of key person insurance, this type of cover provides cash to help you meet your regular operating expenses and also find a suitable replacement for the departed employee. Its aim is to return your business to the position of financial strength it was in before the death or incapacitation of a key person and it's an essential form of cover for many businesses.
Things to consider about business revenue insurance
The purpose of business revenue insurance is to offer much-needed financial protection for your business. The simple fact is that the loss of a key person could create significant issues for your business that could in turn lead to a loss in revenue. You could lose clients or your business may lack the strategic direction and expertise that your previous employee offered.
Business revenue insurance, as the name suggests, is designed to protect your business' revenue. It provides the funds you need to return the business to the financial position that it was in before a key person was forced to leave or passed away. You can spend those funds on hiring and training a replacement, paying ongoing overheads, rebuilding client relationships, protecting your profit or looking after your revenue in some other way, it is entirely up to you.
Business revenue insurance features
The standard features of a business revenue insurance policy offer essential financial protection. Even if death or disablement force the departure of a key person, your business will need to pay its bills and continue operating as an ongoing concern. Losing a key person can have dire consequences including:
Breakdown in client relations
Drop in sales
Inability to keep up with demand
Knowledge gap in a specialised area
Lack of strategic direction
Need to find a suitable replacement
If not properly equipped for the job, the replacement could make errors that could lead to a further loss of revenue.
Business revenue insurance offers the funds you need to protect your financial position. It provides cash that you can use for a wide range of purposes, including:
Compensation for the loss of revenue
Protecting the profit of the business
Finding and training a replacement including any recruitment fees.
With this type of cover in place, you can rest assured that the financial health of your business won't suffer if something goes wrong.
Find out more about key person insurance
Do I need business revenue protection?
Business insurance is quite complex and sorting out exactly what type of cover your business requires takes time. In order to determine whether or not you need business revenue protection, you'll first have to assess the insurance risks unique to your business some questions to help you determine this include:
Are you a sole trader or do you employ a number of people?
What type of business do you run and in what industry?
Are you regularly in contact with clients or not?
How big is your annual turnover?
Next, take the time to think about the impact the death or disablement of a key person would have on your business such as:
What sort of a hole would they leave in the company?
Would clients be affected?
Would your company lack expertise and professional know-how?
How hard would it be to find and train a suitable replacement?
Once you've answered all these questions, you'll then be able to decide whether a potential loss of revenue could be disastrous for your business. If you decide you need revenue protection in place, then it's time to start shopping around for cover.
How much does business revenue insurance cost?
The reason companies take out business revenue insurance is to offset the costs of replacing a key person who is no longer able to fulfill their duties due to critical illness, death or disablement. When coming up with an estimated cost for such a valuation, companies should consider an array of factors including:
Finance. Are there any borrowings or financing that needs to be repaid?
Payout. Are their any loans or other monies that is owed to the key person or their estate by the business?
Client Fallout. Are there any client relationships that would suffer irrevocable damage should a key person no longer be handling their account?
Handover. How long would it take to find a suitable replacement and train them up in the companies processes and what would this process cost?
Fallout. What would be the immediate costs of losing this key person be to the business? How would this disruption affect the companies profits?
There are various methods for the valuation of a key person and the questions above will provide you with the basis for determining that amount.
Business Revenue Insurance Quote
Finding and comparing business revenue insurance quotes is important in order to make sure you're not overcharged, underinsured or both.
The first step is to examine specific risks your business faces. Situations to consider include:
Non-fulfilment of orders
Destroyed stock leading to loss of profit
Broken Contracts
Fire
Floods
Storm.
Once you have examined the relevant PDSs to see if these events are covered, it's time to apply for quotes. This process is simple, with most providers offering free online quotes. When you are filling out the quote form, be sure to answer the questions as honestly and accurately as possible. Not only is this important in ensuring that you are not under or over insured but if you are found to have omitted details and end up making a claim, your policy may be void.
Business revenue insurance application
Carefully assess your business' insurance needs before applying for cover. How essential is revenue protection to you? Which employees would you like to take out cover for to protect yourself financially should they be forced to leave their positions? You'll also need to consider just how big the financial impact of losing a key person could be in order to determine just how much cover to take out.
When applying for cover, remember to answer all questions truthfully and provide any information your insurer requires. Being upfront and honest with your insurance provider will ensure you have valid cover in place and prevent any nasty surprises in the future.
Business revenue insurance offers a vital form of financial protection for many businesses. In order to ensure you end up with the right level of cover for your business, compare the available options and seek advice from a qualified insurance broker.
More guides on Finder