Best wallets for Dash (DASH)
8 of the best wallets for sending, receiving and storing Dash (DASH) reviewed.
We're reader-supported and may be paid when you visit links to partner sites. We don't compare all products in the market, but we're working on it!
A peer-to-peer cryptocurrency designed to provide instant, private and secure payments, Dash (DASH) is one of the world's top 20 cryptocurrencies by market capitalisation. If you're thinking of buying and holding Dash or using this digital currency to buy or sell anything, you'll need to find a safe, secure and convenient place to store your holdings.
However, with a wide range of Dash-compatible wallets to choose from, you're somewhat spoiled for choice. Read on for our guide to eight of the best Dash wallets and how you can choose a wallet that matches your needs.
Disclaimer: This information should not be interpreted as an endorsement of cryptocurrency or any specific provider, service or offering. It is not a recommendation to trade.
Compare Dash wallets
What to look for in a Dash wallet
If you're searching around for a Dash wallet, make sure you keep an eye out for the following features:
DASH support. First and foremost, make sure any wallet you choose actually offers support for DASH. If you want to store multiple cryptocurrencies, check whether your other coins and tokens are also supported.
Support for DASH features. If you want to take advantage of Dash's InstantSend or PrivateSend feature, make sure those features are supported by your wallet.
Good user interface. Cryptocurrency can be complex and confusing, and so too can many wallets. Look for a wallet that offers a simple and straightforward interface that's easy to understand and use straight away.
Security features. The safety of your funds is paramount, so make sure any wallet you choose can provide a high level of security. Look for features like allowing you to retain control of your private keys, the ability to create a secure PIN and the option to set up two-factor authentication.
Backup and restore options. Can you back up your wallet easily so that you can restore it (and not lose your funds) in case something goes wrong?
Ongoing development. Before choosing a wallet, check to see whether it's backed by a development team that's constantly working to make improvements. This could mean that the wallet's user interface is improved, new features are added and security is always being increased.
Customer support. Finally, make sure you can easily contact customer support if you ever have a problem with your wallet, and read reviews from other users to find out whether a wallet's support team actually provides helpful assistance.
Read more about what to look for in a crypto wallet in our complete guide.
8 wallets that hold Dash (DASH)
Ledger Nano S (hardware wallet)
High level of security, simple setup and use, can store multiple cryptocurrencies
Cost, not as convenient as other options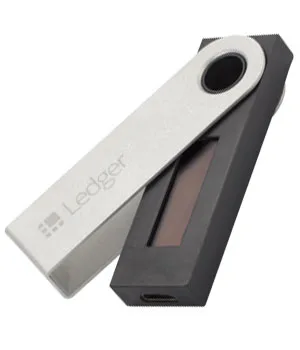 Hardware wallets provide an offline or "cold" storage solution for your crypto coins, and they're generally considered to be the most secure storage option available. The Ledger Nano S is one of the most popular hardware wallets available at the moment, and it offers a host of important features for Dash holders.
From a security standpoint, features include the ability to store your Dash in an isolated environment, with your private keys stored in a secure element locked by a PIN code. Two-factor authentication is also supported, and transactions must be manually verified using the built-in OLED screen and by pressing the buttons on the device.
Read our full review of the Ledger Nano S wallet
Connecting to your computer via USB, the Nano S provides a quick and easy setup process and allows you to store bitcoin (BTC), Ethereum (ETH), Litecoin (LTC), and a range of other cryptos alongside your Dash.
However, because it's a hardware wallet it doesn't come free – it was listed for €79 (around AUD$125) at the time of writing. It's also not quite as convenient for anyone who wants to be always able to access their crypto holdings no matter where they are.
---
TREZOR (hardware wallet)
Secure offline storage, support for multiple cryptocurrencies, holding large amounts
Cost, not as convenient as some other wallets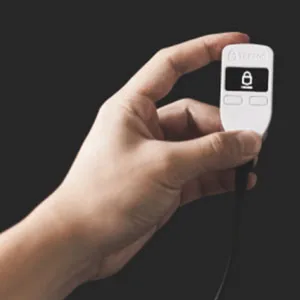 The TREZOR is another leading hardware wallet designed to provide safe offline storage that protects you against hackers and malware. This USB device fits into the palm of your hand and is also quite easy to set up and use.
Security is once again the main focus, with features including advanced cryptography, buttons and a built-in screen so you can manually verify all transactions and secure PIN protection.
Read our full review of the TREZOR wallet
The TREZOR can also be used to store a range of cryptocurrencies, allowing you to hold bitcoin, Bitcoin Cash (BCH), Litecoin (LTC) and other coins and tokens alongside Dash.
However, the trade-off is that you'll need to pay €89 (around AUD$140) for a TREZOR, while some users may also prefer other wallets that provide slightly more convenient access to their coins.
---
Dash Core (desktop and mobile wallet)
Desktop and iOS access, official Dash wallet, simple to use, retain control of your private keys
No Android app, uses large amount of hard drive space
Dash Core is the official fully featured wallet and desktop client for DASH. This means it has been specifically designed to store, send and receive DASH, and it offers support for both InstantSend and PrivateSend features.
Allowing you to retain control of your private keys, this wallet is relatively easy to set up and use and also allows you to retain control of your private keys.
There's also an iOS app that allows you to connect directly to the Dash network, and allows you to send bitcoin payments via ShapeShift.
However, as this isn't a light wallet, it will use more hard drive space and processing power than other options. It's also not available on Android devices.
Holding Dash in an exchange wallet
In addition to the wallets above, you also have the option of storing Dash in a wallet on a cryptocurrency exchange. If you're planning on using those coins in a trade, this is a convenient option that guarantees quick access to your funds.
However, storing cryptocurrency on an exchange is not recommended for a couple of reasons. Not only do exchanges typically control the private keys to wallets, but they're also a common target for hackers. With this in mind, it's typically safer to move your funds to a secure wallet which you control.
For more on which exchanges allow you to buy and store DASH, read our handy guide.
Exodus (desktop wallet)
Great user interface, ShapeShift integration, support for multiple cryptocurrencies
Not as secure as a hardware wallet, fairly new wallet provider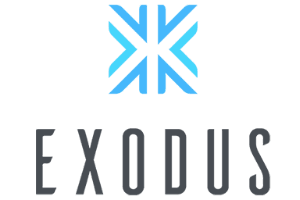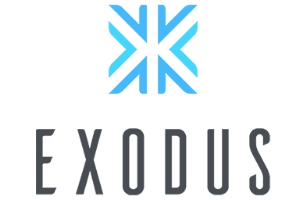 Launched in July 2016, Exodus has made plenty of waves in the crypto community thanks to its beautiful user interface and its ability to store multiple cryptocurrencies.
The interface is as beginner-friendly as they come and gives you an instant snapshot of your crypto portfolio, as well as all the features you need to manage your funds.
Private keys and transaction data are encrypted and stored on your device, while a one-click recovery system is a useful feature.
ShapeShift integration enables fast crypto exchanges, while you can store bitcoin, Ethereum and many other cryptos alongside your Dash. Best of all, Exodus is backed by 24/7 support and is available for Windows, Mac and Linux operating systems.
The downside is that it's never going to be as secure as a hardware wallet, while the lack of two-factor authentication is disappointing for some users. As Exodus is also a fairly new wallet provider, it hasn't had the same amount of time to develop the same level of reputation as some other companies.
Read our full review of the Exodus wallet
---
Jaxx (desktop and mobile wallet)
Very user-friendly, can be accessed on multiple devices, holds multiple cryptocurrencies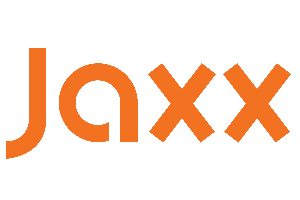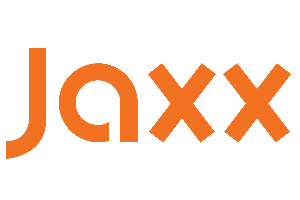 Jaxx is an increasingly popular mobile and desktop wallet that places a high priority on a simple and seamless user experience. Launched in 2014, Jaxx is available on the following platforms:
Windows, Linux and OS X desktops
Android and iOS mobiles and tablets
Chrome browser extension
Designed with beginners in mind, Jaxx features a user-friendly interface and a layout you shouldn't have any trouble understanding.
It also supports multiple cryptocurrencies including Dash, Ethereum, Litecoin, Bitcoin and many more, while your private keys always remain on your device for extra security.
However, Jaxx doesn't offer two-factor authentication and got some negative press in July 2017 when a security flaw reportedly led to the theft of US$400,000 worth of crypto.
Read our full review of the Jaxx wallet
Coinomi (mobile wallet)
Storing a wide range of digital currencies, simple to use, good security features
No iOS app at time of writing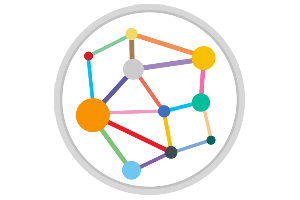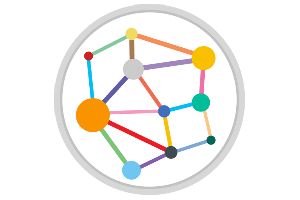 Coinomi is a powerful and user-friendly wallet that supports multiple currencies. As well as Dash, you can use it to hold bitcoin (BTC), Ethereum (ETH), Litecoin (LTC) and more than 100 other different coins and tokens.
User-friendliness is a key feature of the app and the interface is simple to use straight off the bat. ShapeShift integration allows for fast exchanges between cryptocurrencies, while all the information you need to manage your holdings is easy to understand.
Coinomi is an HD wallet for simple backup and your private keys never leave your device.
However, mobile wallets will never offer the same high level of security as hardware wallets, and iPhone and iPad users will need to look elsewhere. However, an iOS Coinomi app is coming soon.
Read our full review of the Coinomi wallet
---
Dash Wallet (mobile wallet)
Designed for Dash, open-source, supports InstantSend, supports Bluetooth transactions
Not available on iOS devices, can't store multiple cryptocurrencies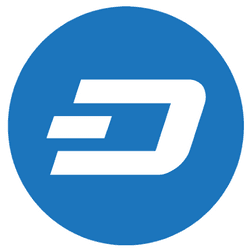 An open-source Android app designed specifically for storing, sending and receiving Dash, Dash Wallet is a simple and straightforward app with a host of useful features. Created by Hash Engineering, it supports InstantSend and also allows you to pay by scanning a QR code.
There's no registration needed to use the wallet and the user interface is easy to understand straight away. If you're offline, this wallet also allows you to send payments via Bluetooth.
Unfortunately, it's available for Android devices only and not on iOS smartphones, while it's also worth pointing out that there's no support for any other cryptocurrencies.
---
MyDashWallet (web wallet)
Allows you to retain control of your private keys, easy access to the Dash blockchain, supports InstantSend and PrivateSend
Dash only, other wallets are easier to use for beginners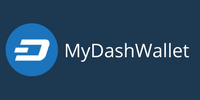 Inspired by MyEtherWallet, the popular wallet that connects with the Ethereum blockchain, MyDashWallet is a web interface that makes it easy to connect to the Dash blockchain.
Developed by DeltaEngine.net, this is not an online wallet – it allows you to retain complete control over your private keys at all times.
Compatible with Ledger and TREZOR hardware wallets, MyDashWallet also allows you to create a local keystore wallet for your Dash. If you want to take advantage of Dash's InstantSend or PrivateSend features, they're also supported.
The downsides are that it holds Dash only, so isn't a good choice for anyone who wants to store multiple cryptocurrencies, while there are other wallets with better user interfaces for beginners.
---
Tips for securely storing your Dash
Keep the following pointers in mind to help ensure the safety of your Dash:
Set strong passwords. Don't make a half-baked attempt to set up a password; take some time to develop something strong, secure and impossible to crack.
Update your antivirus protection. Make sure the antivirus and anti-malware software on your devices is updated regularly to provide the latest protection for your funds.
Keep control of your private keys. Look for a wallet that allows you to control your private keys, not a third party. Make sure you also store your private keys somewhere safe and never disclose them to anyone else.
Take precautions. Make sure to use all the security features supported by your chosen wallet, for example two-factor authentication and multisig functionality.
Back up your wallet. Hopefully you never lose access to your wallet, but if you do, having a backup on hand will ensure that you can retain control of your funds.
Consider cold storage. If you want the most secure storage possible for your Dash, most experts recommend storing your coins offline in a hardware wallet. This is especially the case if you have a large balance that you're looking to hold for an extended period.
Check out our comprehensive guide to choosing a crypto wallet
---
Disclaimer: Cryptocurrencies are speculative, complex and involve significant risks – they are highly volatile and sensitive to secondary activity. Performance is unpredictable and past performance is no guarantee of future performance. Consider your own circumstances, and obtain your own advice, before relying on this information. You should also verify the nature of any product or service (including its legal status and relevant regulatory requirements) and consult the relevant Regulators' websites before making any decision. Finder, or the author, may have holdings in the cryptocurrencies discussed.
At the time of writing, the author holds IOTA and XLM.
More guides on Finder