What is Bitcoin?
A complete beginner's guide to Bitcoin, how it works and why it's so expensive.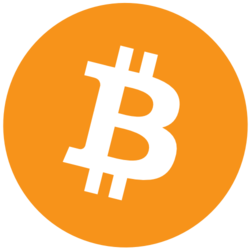 $58,951.00
We're reader-supported and may be paid when you visit links to partner sites. We don't compare all products in the market, but we're working on it!
Bitcoin is a digital asset that only exists online. It's often described as being like an electronic combination of cash and gold. Bitcoin is meant to be spendable like cash, but also able to hold a lot of value similar to gold. However, unlike cash or gold, Bitcoin is entirely digital. With the digital currency setting new records in 2020, there has never been a better time to learn more.
Disclaimer: This information should not be interpreted as an endorsement of cryptocurrency or any specific provider, service or offering. It is not a recommendation to trade.
What is Bitcoin?
Bitcoin refers to two things at the same time.
The Bitcoin digital asset (BTC): These are the actual digital coins. There will only ever be a total of 21 million Bitcoin in existence.
The Bitcoin network: This is the blockchain that powers Bitcoin and is what gives the digital asset its value and practical applications.
The Bitcoin digital asset
The Bitcoin digital asset is very simple. Bitcoin is just a digital coin, often abbreviated to BTC. It's like any other coin except it's purely digital. These coins are gradually created over time, up to a maximum of 21 million.
Each of these coins can be collected, traded and spent like money. The amount of new coins created will slow down over time and it will eventually take decades to produce just a few coins at the end.
When someone talks about buying, selling or trading Bitcoin, they're talking about these coins.
Everything else that makes Bitcoin special is down to the Bitcoin network.
The Bitcoin network
The Bitcoin network has two main jobs:
It carries Bitcoin transactions. When you spend Bitcoin, it's being carried to the recipient through the Bitcoin network.
It keeps a record of all Bitcoin transactions ever made and records them in a digital ledger.
What makes the Bitcoin network special is that no one's in charge of it and no one can control it.
No one can stop it from carrying transactions or creating more Bitcoin and no one can stop it from meticulously recording all Bitcoin transactions in its digital ledger.
Who invented Bitcoin and where did the Bitcoin network come from?
Bitcoin was invented by someone, or a group of people, called Satoshi Nakamoto.
No one knows who Satoshi Nakamoto really is.
Why do people buy Bitcoin?
Bitcoin prices are influenced by supply and demand. A Bitcoin is only worth as much as someone is willing to pay for it.
There are three main reasons why people buy Bitcoin.
Speculation. They think it will go up in price and want to sell it at a profit later. The theory is because there will never be more than 21 million BTC, it makes it a rare and finite commodity. Because of this limited supply, it is also seen as a hedge against inflation, like a digital version of gold. And being a purely digital asset, it's even easier to store, transport and buy than the precious metal.
Payments. They want to use it for payments. Bitcoin can be a more challenging (but also cheaper and faster) way of making international payments than other money.
Economic diversification. They think the design of the Bitcoin network means Bitcoin is more secure than government currencies such as the US dollar. They're worried about government fiscal policy and concerned elements such as national debt and inflation will cause the value of government money to fall, while leaving Bitcoin unaffected.
The theory is that by holding some money as Bitcoin, they can still have money even if their government collapses. Consequently, Bitcoin has become more popular in countries suffering from political instability than it has in more-stable regions.
Some investors also believe it's a worthwhile addition to their portfolios in small amounts, because other markets, such as the stock market, forex markets and commodities are all closely interconnected, and at risk of falling all at once.
However, the Bitcoin network is perceived as being separate to other markets.
Where can I buy Bitcoin in Australia?
As the Bitcoin blockchain grew, an entire industry grew alongside it, including plenty of Bitcoin brokers and marketplaces.
You can find and compare some of them here.
How does Bitcoin work?
The Bitcoin network was the first ever example of a blockchain as we know it today. It's called blockchain because it can be pictured exactly like a series of blocks that have been chained together.
The Bitcoin transactions are contained in the blocks themselves and because they're chained together the blocks can be easily processed in an organised fashion. This makes it easier for the Bitcoin network to keep a complete record of all the transactions.
In the case of the Bitcoin blockchain, a new block is created every 10 minutes on average. Whenever one arrives, the Bitcoin network automatically looks at all the transactions it contains, sends those payments to the correct recipients and records all the details of those transactions in its ledger.
The most up-to-date version of the ledger itself is transmitted on the blockchain along with the transactions.
In the end, you can think of the Bitcoin network as a kind of payments robot. If you want to send money to someone anywhere in the world, you can use the Bitcoin network to send them Bitcoin instead of going to the bank.
Because the Bitcoin network is a robot:
There's no chance of it stealing your money
It doesn't have to make a profit and won't charge you higher fees than necessary
It won't fudge the numbers or make mistakes
It will never lie
This system is what gives Bitcoin its value. Because it's fully automated and keeps impeccable records it's also impossible to counterfeit Bitcoin and you can be 100% sure there will only ever be 21 million.
Back to top
What does the Bitcoin blockchain look like?
You can explore the Bitcoin blockchain and go through its records from your computer, using programs called block explorers.
This is what blocks look like when you use this block explorer. You can follow along with it to see how easy it is to go through the Bitcoin network's ledger.
What does this mean?
If you look at a block explorer like BlockCypher, you'll see some recent blocks. You can also see how many transactions were packed into each, how much Bitcoin in total travelled on those blocks and other things.
The height shows what number block it is. In the above picture, you can see there have been more than 50,000 Bitcoin blocks so far.
You can click on the block number to see the transactions on it. Here's one of the transactions on one of those blocks:
These are the kinds of details the Bitcoin network automatically records in its ledger. In this way you can find every Bitcoin transaction that's ever happened.
A more detailed guide to blockchain
Back to top
How does Bitcoin mining work?
There are many different makes and models of Bitcoin mining machines,
but this is what most of them look like. Wikimedia Commons
Everything up to this point is purely digital. It's all just lines of code and anyone who wants to see exactly how Bitcoin is programmed can do so easily.
But of course, the Bitcoin network still needs to come back to the real world at some point. It needs electricity to keep going and it needs to be tough enough to resist hackers.
This is where Bitcoin mining comes in.
Bitcoin mining is the act of searching for new blocks on the blockchain. This is done by solving a complex maths problem. Whoever finds the answer first gets to add the next block to the blockchain and is awarded some newly created Bitcoin at the same time. This is where new Bitcoin comes from.
Ingeniously, the Bitcoin network will automatically adapt to the amount of energy that goes into solving those maths problems, to make sure it always takes an average of 10 minutes to find each new block, no matter how much energy is put into it.
When there's more energy committed to solving those problems, it makes them more difficult. When there's less, it makes them easier.
Theoretically, any kind of computer can solve these maths problems and you could even do it with a pen and paper if you really wanted. But it's a race to win the new Bitcoin, so miners try to be as fast as possible. To this end they now use specialised Bitcoin mining machines designed to solve the problems as quickly as possible.
There are now entire mining farms filled with these kinds of machines, solving maths problems for the Bitcoin network. All together, the Bitcoin network is now consuming more energy than some countries.
A tiny portion of this energy is used to actually pack blocks and send transactions around the Bitcoin network, while the vast majority of it is simply there to make sure the maths problems behind each new block are extremely difficult.
This is important, because the more difficult those maths problems are, the tougher it is to interfere with the Bitcoin network.
Learn more about mining:
Learn about and compare mining options The ultimate mining guide: Part 1
More on mining: What if the maths problems are too easy?
If the maths problems are too easy, it would be possible for someone to find blocks too quickly. This is dangerous because if the same person manages to consecutively find enough blocks, they can trick the Bitcoin network.
But because the maths problems are so tough, on account of so many people competing to find the next block, it's very difficult for one person to find too many blocks for themselves.
The reason this protects the network is that someone who wants to attack Bitcoin can only modify the block they've discovered. They can't tamper with other miners' blocks.
So even if they tamper with their own block, for example by removing someone else's transactions, their version of that block would be the odd one out. The Bitcoin network would realise there was something wrong with it and it wouldn't put it in the ledger.
But if someone has a lot of blocks, they can tamper with one, then string out a lot of other blocks behind it. In this way, they can disguise their fake block as the real one and trick the Bitcoin network into accepting it as the real one.
With so many miners using all that energy to ensure the maths problems are super difficult, you can ensure no one will ever be able to hoard enough blocks to trick the network.
That's how Bitcoin and its blockchain work. On one end it's just a lot of miners solving maths problems, but on the other end it's like an autonomous digital, fully-automated payments robot that automatically records all transactions and lets you safely send money anywhere in the world without needing to use a bank or other payment service.
Bitcoin is just the beginning. It didn't take long for people to recognise the potential of the blockchain technology behind the Bitcoin network and to start thinking of other things to do with it.
A blockchain can carry information of any kind and you can program blockchains to do much more than just carry information and record payments. When you hear people talking about "smart contracts," for example, they're usually talking about an automated contract that's been programmed into a blockchain.
Back to top
How do I store my Bitcoin safely?
Bitcoin itself will always be on the blockchain and nowhere else.
So when you own Bitcoin, you're actually taking possession of what's called a "private key." These keys are used to unlock the section of the Bitcoin ledger where your coins are held, letting you move them around.
By itself, the private key looks like a complicated password, made up of a long string of numbers and letters.
These keys are stored in specially-designed digital wallets.
Learn about wallets and keeping your Bitcoin secure

Best ways to store your Bitcoin
Frequently asked questions
Back to top
Disclaimer: Cryptocurrencies are speculative, complex and involve significant risks – they are highly volatile and sensitive to secondary activity. Performance is unpredictable and past performance is no guarantee of future performance. Consider your own circumstances, and obtain your own advice, before relying on this information. You should also verify the nature of any product or service (including its legal status and relevant regulatory requirements) and consult the relevant Regulators' websites before making any decision. Finder, or the author, may have holdings in the cryptocurrencies discussed.