How much does public liability insurance cost?
The cost of public liability insurance depends on your business. Use our online tools to get an estimate.
How much will professional indemnity insurance cost?
Public liability insurance can cost from as little as under $100 per month all the way over $600 depending on the nature of your business. Finder took a look at two industries with a different number of employees to get a gauge on how much it costs to get cover. Here were the results:
| Industry | Food | Food | Construction | Construction |
| --- | --- | --- | --- | --- |
| Employees | 5 | 10 | 10 | 30 |
| Estimated Annual revenue | $200,000 | $400,000 | $500,000 | $1,000,000 |
| Insurer 1 | $60.61 | $64.56 | $346.09 | $670.79 |
| Insurer 2 | $60.87 | $69.19 | n/a | n/a |
| Insurer 3 | $144.41 | $230.79 | n/a | n/a |
| Average cost (per month) | $88.63 | $121.51 | $346.09 | $670.79 |
Quotes were taken from BizCover's Insurance engine on March 2018. All policies have an excess of $500.
The average costs of public liability insurance broken down
The average small business owner can expect to pay about $80.75 per month1 in public liability insurance. If you have a larger business, these costs remain relatively low, especially with respect to your bottom line. You can thank the general popularity of public liability insurance for these low costs, but this is no guarantee that you'll see the same results in your own business.
Some nuances with this breakdown.
Some 32% paid $1–$50 per month
Some 47% paid between $51 and $100 per month
This breakdown suggests that a small business with low liability risk might expect to pay even lower on average. With only 6.2% of respondents paying $151–$250 per month, these statistics reveal that only exceptional cases should expect to pay well above the average listed above. Average premiums are typically higher in these industries:
Wholesale
Retail
Manufacturing
Trades & services
Service-based businesses such as consultancies are likely to pay less than the average. This is due to the reduced risk of a service-based business, whereas wholesalers and retail companies sell products that could create some potential liability issues if a customer were to injure themselves.
Does the size of your business affect your premium?
A larger business tends to have a higher risk of liability problems. This is due to larger businesses having more employees and more variables. If you're asking how much public liability insurance costs, you'll want to factor the number of your employees into it.
A sole trader (which makes up some 1.3 million businesses in Australia) or a company with just one employee could expect to keep its costs to a minimum, well below $100 per month. But when a small business enters the "10 to 19" employees category, the cost of the monthly premiums could skyrocket to an average of over $1,5001.
It's important to note that this increase is a stark contrast to the cost for very small businesses. The data found that businesses with 5 to 9 employees might expect to pay between $100 and $200, depending on liability issues. The sudden increase comes as a result of the exponentially increased risk as more employees and more sales expose a business to increased liability. Even so, the cost of public liability insurance is very high when your company reaches this stage, which is something to watch out for as you calculate your monthly expenses and plan for growth.
Understanding the cost of doing business and public liability insurance
What factors might expose your company to the potential to pay higher monthly premiums when acquiring public liability insurance? It depends. If you run a busy restaurant serving hundreds of customers hot food every single day, you'll likely have a far higher cost of public liability insurance than a company of one employee that works in consulting. But it's important to remember that the cost of liability insurance also grows as your company grows, so your business may ultimately be healthier for the coverage.
If you are ready to speak with a consultant about different business insurance options available, simply enter your details in the form. Keep reading if you want to learn more about the different types of cover available.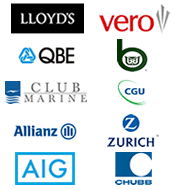 Bizcover.com.au
Related Posts