360 Finance Car Loan
Take advantage of competitive loans and flexible criteria with financing solutions from 360 Finance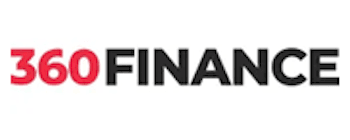 We're reader-supported and may be paid when you visit links to partner sites. We don't compare all products in the market, but we're working on it!
360 Finance is lending broker providing financial solutions for personal purchases. In addition to a variety of car loan products, 360 can also help you find finance for the purchase of business equipment or a vehicle, boat, caravan or bike. Using a broker such as this can assist you in finding the loan that perfectly meets your needs.
Things to consider about 360 Finance
You can apply for both unsecured and secured personal loans through 360 Finance. If you're looking to finance a new or used car, buy a boat or caravan or even refinance an existing car loan, 360 Finance might have a suitable loan option. The interest rate for secured car loans start at a competitive 3.45% p.a. When you apply, the process is quick and settlement can take place the same day an enquiry is made.
Types of finance available from 360 Finance
Unsecured personal loan. The unsecured personal loan can be used towards the purchase of a car or other expensive item. By searching through a large list of lenders, 360 Finance will be try and find an unsecured personal loan that meets your repayment needs and loan amount.
Secured loan. You can also ask for a secured loan through 360 Finance. This type of loan will have your car or other asset as security while you are paying the loan back. With an asset as collateral, secured loans are often offered at lower interest rates and with longer terms.
What features come with a loan from 360 Finance?
There are a number of benefits on offer with a loan from this broker:
Competitive rates. If you opt for a secured car loan, rates start at 3.45% p.a.
Range of products available. You can choose from secured and unsecured car loans, loans to refinance your vehicle, loans for bikes, boats and caravans and a range of equipment and business loans.
Flexible eligibility criteria. 360 Finance has access to a range of lenders and so has flexible criteria. You may be able to apply if you are bankrupt or under a Part 9 Debt Agreement, if you are a temporary resident or have bad credit. You can also apply if you are self-employed.
Quick application process. After you submit an online enquiry the process can be completed over the phone, usually the same day you fill out the online form.
How you can apply with 360 Finance
Interested in applying? You can fill out the form on the page above to speak to a representative from 360 Finance. You'll need to provide the following details:
The type of income you receive
Your residency status
Information regarding your credit history (if you have any credit defaults)
Indicate whether you are looking to refinance
Indicate whether the loan is for more than $10,000
Once you have filled out the form and if you are eligible, 360 Finance will get in contact with you to discuss your application.
What brands do 360 Finance work with?
ANZ
BOQ
Suncorp
Esanda
Westpac
Pepper
NAB
Commonwealth Bank
Allianz
More guides on Finder