Professional Indemnity Insurance for Accountants
Why is Professional Indemnity worth considering for accountants?
We're committed to our readers and editorial independence. We don't compare all products in the market and may receive compensation when we refer you to our partners, but this does not influence our opinions or reviews. Learn more about Finder.
Unlike some other professionals, accountants are often required to have professional indemnity insurance in order to practise. Professional standards legislation, membership of professional associations and client requirements all often dictate that accountants be fully covered by professional indemnity insurance.
Due to the exposures they face in the course of their work, it makes sense to have cover. The cost of defending a claim of negligence and the possibility life of having to pay damages could lead to financial ruin for any accountant who wasn't fully covered.
Compare professional indemnity insurance for accountants
Get quotes online Speak to a broker
If you are ready to speak with a consultant about different business insurance options available, simply enter your details in the form. Keep reading if you want to learn more about the different types of cover available.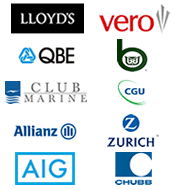 What types of services do accountants perform?
Accountants perform a wide range of advisory services for their clients including auditing, taxation work, consultancy, corporate finance and insolvency. They often prepare and manage accounts, provide business valuations, give financial and investment advice and act as executors, management consultants and super fund administrators.
Risks that arise from performing accounting services
These roles expose accountants to a high level of risk, if their advice is incorrect or misleading and results in a loss for a client. They risk claims of false investment advice, incorrect or untimely tax returns, bookkeeping errors, failure to identify fraud, conflict of interest, breach of confidentiality and invasion of privacy, all of which are generally covered by professional indemnity insurance.
What does professional indemnity insurance cover?
Professional indemnity insurance is a form of insurance that covers professionals against claims of negligence arising from an alleged act, omission or breach of professional duty on their part.
A typical professional indemnity insurance policy will cover them for things such as:
Court attendance costs and legal advice
Employment practices liability – indemnity in respect of claims brought by employees
Fidelity – coverage for loss of monies for which they are legally liable
Negligence claims. There are claims arising from errors or incorrect advice
Civil liability claims. These might result from their business activities
Infringement of intellectual property rights. Claims for breaches of copyright or trademark
Fines and penalties. Indemnity for penalties imposed for breaches of OH&S or environmental legislation
Loss of documents. Indemnity for loss of documents for which they are legally responsible
Run-off cover. Ongoing cover for a practice that has ceased operations, to cover claims that may arise at a later date
Public relations expenses. Covers the cost of retaining a public relations consultant to protect their reputation, if damaged by a claim
Investigations and enquiries. Costs associated with any official investigations and enquiries.
How to choose professional indemnity insurance for accountants
What is covered by a professional indemnity insurance policy for accountants will vary from insurer to insurer, but when comparing policies, there are certain areas you should pay special attention to. These include, but are not limited to:
The level of excess and whether it is including or excluding costs
Whether the policy covers work you have performed in the past if it is your first policy
Ability to reinstate insured amount following a claim
The geographical extent of the coverage (i.e. whether it is Australia only or worldwide)
Whether the work undertaken is clearly defined
The general wording of the policy and the particular exclusions that apply.
Because professional indemnity insurance for accountants is industry-specific, you would be wise to look for an insurer or broker who specialises in accountancy insurance, or at least knows the specific requirements of your industry in detail.
Find out about income protection for accountants
Public liability insurance for accountants: If you have premises
When taking out professional indemnity insurance, it is normally advisable to take out public liability insurance as well. This is standard practice for any business that has clients who visit their premises or who visit clients at their own homes or premises.
What's covered?
Public liability insurance covers accountants against claims of personal injury to others or property damage incurred during the course of normal business activities.
A public liability insurance policy will normally cover your business, including any subsidiary companies you might own and your employees, as long as they are acting within the scope of their duties at the time of any incident.
What's not included?
Like all insurance, it has certain exclusions and will not cover events such as unlawful activity on the part of the insured, deliberate acts to cause damage or injury or personal injuries or property damage suffered by the insured.
What's the cost?
The cost will be influenced by the nature of your business and its size, which is measured by revenue or number of employees.
Can I get income protection for myself or for my employees?
Edit your details
Did you submit incorrect details? Not to worry, you can edit them below.
Get a quote directly from an insurer
Frequently asked questions about professional indemnity insurance
Q: Why do I need Professional Indemnity Insurance?
A: Because if a negligence claim is made against you, you will have to spend your own money and time defending yourself in court, whether there are grounds to the claim or not.
Q: Who is covered under a Professional Indemnity policy?
A: Your business and any other principals, directors, partners or employees of your business.
Q: How much cover do I need?
A: For accountants, this will normally be dictated by government legislation pertaining to your industry, your membership of accounting associations and by the requirements of your clients.
Q: How do I apply for Professional Indemnity Insurance?
A: With so many professionals now taking out Professional Indemnity Insurance, the application process has become much easier. In most cases, you can now fill out an application form online, provide any information over the phone and be covered within 24 hours.
Q: What is Civil Liability Indemnity?
A: It indemnifies you for claims arising from strict liability where negligence is not involved.
Q: What is the difference between a costs-inclusive excess and a costs-exclusive excess?
A: A Costs-inclusive excess means you must pay the excess towards the legal costs of defending the claim, while a costs-exclusive excess allows you to pay the excess towards the settlement of the claim.
Q: What is the retroactive date?
A: It is the date after which any act, error or omission by the insured is covered by the professional indemnity insurance policy.
Back to top
Enquire about professional indemnity insurance
While professional indemnity insurance is something every professional should consider taking out, accountants in particular need this cover due to the nature or their work.
Not only are they required by legislation and their peers to have such protection, but because they provide services and advice in so many areas of finance where risk is involved, it is likely that they will encounter a situation where a claim is brought against them at least once in their professional careers. And one claim without cover could be all it takes to ruin them.
Compare quotes for professional indemnity insurance for accountants with an adviser
Back to top
More guides on Finder