In Vitro Fertilisation (IVF) loans
An IVF loan with repayment flexibility can make all the difference when it comes to starting a family.
We're reader-supported and may be paid when you visit links to partner sites. We don't compare all products in the market, but we're working on it!
If you're considering in vitro fertilisation (IVF) to start a family, you'll most likely know by now that the process entails noticeable expenses. If you don't have the available funds, you may want to consider a loan that can cover the costs of IVF.
Find out how these loans work and how you can apply in this guide.
NAB Personal Loan Unsecured Fixed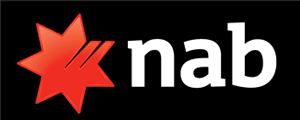 NAB Personal Loan Unsecured Fixed
Additional repayments without penalty
No early exit fees
Borrow up to $55,000
100% confidential application
NAB Personal Loan Unsecured Fixed
NAB offers a fixed interest rate loan. Use your loan for a holiday, home improvement, a special project or even a wedding. It's even a smart way to take control of your credit card debt.
Interest rate from: 6.99% p.a.
Comparison rate: 7.91% p.a.
Interest rate type: Fixed
Application fee: $150
Minimum loan amount: $5,000
Maximum loan amount: $55,000
Compare unsecured personal loans for IVF
What loan options do I have for IVF?
Unsecured personal loan. As these loans, which can be from a bank, credit union or standalone lender, can be used for any purpose you can use the funds to pay for IVF treatment. However, keep in mind some lenders will not lend for IVF, so check this before you apply.
Medical loan. Specialised medical financing companies offer loans to cover a range of medical treatments, including IVF.
Bad credit IVF loan. Those with bad credit may still be able to access financing for IVF. Unsecured bad credit personal loans are an option to consider, as are specialised medical loans for bad credit individuals.
What are the benefits of these loans?
Range of loan options. Depending on your eligibility for these credit options, you can have your choice between a specialised medical loan, credit card and unsecured personal loan and IVF.
Structured or ongoing credit. If you opt for a credit card or line of credit personal loan you can redraw the funds you repay as and when you need. Unsecured personal loans and medical loans give you a lump sum that you repay over a set term.
Choose a loan to suit your budget. As there is a range of options available you can choose the most competitive option.
Things to avoid about IVF loans
Interest rates. Some IVF loans attract high interest rates, resulting in you paying much more over the course of your loan. If you have a poor credit history, expect to pay a higher than average interest rate.
Hidden fees and charges. When you apply for an IVF loan, go through its fine print to look for a list of fees and charges you might have to pay during the course of the loan. These can include application fees, loan disbursement fees, early exit fees and late fees.
How to apply for an IVF loan
Many lenders allow you to complete online applications for IVF loans, so you can start the shopping process by comparing loans in the table on this page. The eligibility criteria and application process will differ depending on the lender you opt for.
You should be a permanent Australian resident
You should be at least 18 years of age
When you begin filling out an IVF loan application, keep in mind that you have to enter a variety of information, so make sure you can provide the following:
Contact details like phone number, email address and mailing address
Employment-related information
Details of liabilities
Details of assets
Details of income
Details of expenses
Need more financing options
Picture: Shutterstock
More guides on Finder