Compare international money transfer limits
How much money are you allowed to send overseas from Australia in one transaction?
We're committed to our readers and editorial independence. We don't compare all products in the market and may receive compensation when we refer you to our partners, but this does not influence our opinions or reviews. Learn more about Finder .
Before you send an international money transfer, it's important to compare transfer providers to find the best possible deal. A brief comparison will help you save money and take the stress out of the transfer process.
One of the factors you should consider when comparing transfer companies is the limits that apply to transfer amounts. Minimum and maximum limits often apply and vary from one company to the next, so let's take a closer look at what those restrictions are and how they might affect you.
Send money overseas with TorFX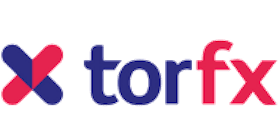 TorFX International Money Transfers Offer
No extra fees
Fix your exchange rate for up to 2 years
Price-match guarantee
Personal account manager
Send money overseas with TorFX
TorFX guarantees to match any competitor's exchange rate. Conditions apply.
Send money overseas in 30+ currencies with competitive rates for transfer amounts over $2,000.
Minimum transfer amount: $2,000
Online transfer fee: $0
Search and compare international money transfers
Disclaimer: Exchange rates change often. Confirm the total cost with the provider before transferring money.
Speak to a FX expert

Save money on your personal or business international money transfer today. Fill in the form and you'll be contacted by a foreign exchange expert to have an obligation-free discussion about your options. Our foreign exchange experts offer a best rate guarantee, are ASIC authorised and never charge transfer fees.
They can help you with all your needs including:
Buying property abroad
Emigrating
Regular overseas payments
Risk management
Forecasting
Minimum and maximum limits
To give you an idea of the restrictions money transfer companies and banks impose on international money transfers, check out the table below. As you can see, limits can vary quite substantially depending on the institution you choose to handle your transaction.
Note: If the maximum transfer amount is blank, it means that there is no maximum amount.
| Provider | Type of transfer provider | Minimum transfer amount | Maximum transfer amount |
| --- | --- | --- | --- |
| ANZ | Bank | $0 | $25,000 |
| Commonwealth Bank | Bank | $0 | $2,000 default; can be upgraded to $5,000 (NetBank limit) |
| NAB | Bank | $0 | $20,000 |
| Westpac | Bank | $0 | $10,000 |
| HSBC Multi Currency Account | Bank | | |
| Citibank Plus Everyday Account | Bank | $10 | $10,000 |
| CurrencyFair | Online transfer provider | $5 | $10,000,000 |
| TorFX | Online transfer provider | $2,000 | |
| OFX | Online transfer provider | $250 | |
| WorldFirst | Online transfer provider | $2,000 | |
| Travelex International Payments | Online transfer provider | $500 | |
| TransferWise | Online transfer provider | $1 | $1,800,000 |
| AFEX | Online transfer provider | $500 | |
| Compass Global Markets | Online transfer provider | $1,000 | |
| 1st Contact | Online transfer provider | $0 | |
| WorldRemit | Online transfer provider | $1 | $50,000 |
| MoneyCorp | Online transfer provider | $50 | |
| Western Union | Cash transfer provider | $1 | $50,000 |
| MoneyGram | Cash transfer provider | $1 | $3,000 |
Government regulations
It's also important to note that the Australian Government monitors large overseas money transfers. While it doesn't impose any restrictions on the amount you can send overseas, the federal government still tracks large transfers through regulatory body AUSTRAC (Australian Transaction Reports and Analysis Centre).
AUSTRAC collects data on overseas transfers of more than $10,000, with the aim to prevent money-laundering, funding of international terrorism and a range of other serious crimes. The bank or money transfer provider that handles the transfer must report the details of the transaction, including your account information, to AUSTRAC. If you're unwilling to provide the necessary information, the transaction may be declined.
How transfer limits will affect you
If the minimum transfer limit is too high
Some providers impose a high minimum limit on each transaction, such as $500 or even $1,000. If you only need to transfer a small amount of money, these providers will reject your transaction.
If the maximum transfer limit is too low
Sometimes you may find that the amount you wish to transfer overseas exceeds a provider's maximum limit. In some cases you can contact the money transfer provider and request that your transfer limit be raised; otherwise you will either have to split the transfer up into separate transactions or use another transfer provider with a higher limit.
With this in mind, it's important to shop around and compare the transfer limits of different banks and transfer providers. If a company's minimum or maximum limit is likely to restrict your ability to send money overseas, look elsewhere to find a better deal.
Different types of limits
The most common transfer limit you will come across when sending an international money transfer is a per-transaction limit. However, you should also be aware that some providers will impose other limits, including:
Per-day limits
Check to see whether your bank or money transfer company imposes a limit on the total amount you can transfer per day.
Per-month limits
Other limits may apply to the total amount of money you can send in any given time period, such as per week or per month.
Per-person limits
In some circumstances, there may be a limit on the amount of money you can transfer to any one person or account.
Transfer method limits
The company may also have different transaction limits based on the transfer method you select. For example, while the online transfer limit might be set at $5,000, you may be able to send a larger amount if you visit your nearest branch to place the transfer.
The latest in foreign exchange
How to choose a money transfer provider
Transfer limits are just one of the factors you need to consider when choosing an international money transfer provider. You'll also need to compare a range of other features including:
Affordability
There are two main expenses to consider when sending money overseas: exchange rates and transaction fees. Finding the best exchange rate is critical to getting value for money, but you need to be careful that the company with the best rates doesn't also charge high fees.
Convenience
Consider how quick and easy it is to send a transfer with each provider. Is its transfer system easy to use? Can you lodge transfers online, via a smartphone app or over the phone, or do you need to visit a branch?
Flexibility
Check to see whether there are a range of options available for placing transfers. For example, you might be able to save money by placing a forward contract or limit order, or save time by scheduling recurring payments in advance.
Choice
How many currencies does the provider support? Will you be able to send transfers in any currency you want? Also consider how your beneficiary will receive the money: will it be paid straight into their bank account, or is there a cash pickup option available if required.
Speed
Compare transfer processing times between different companies to find out how long your beneficiary will have to wait to receive the money. If you ever need to send an emergency transfer as quickly as possible, is there an option to do so?
Access to customer support
This is an important consideration but also one that is often overlooked. Make sure that you will have quick and easy access to customer support if something ever goes wrong with a transaction.
---
By comparing transfer limits and a range of other features, you will find an international money transfer provider that offers an affordable and convenient way to send money overseas.
More guides on Finder