How long does it take to send money overseas?
Ever wondered how long it takes for an international money transfer to arrive in your recipient's bank account?
We're committed to our readers and editorial independence. We don't compare all products in the market and may receive compensation when we refer you to our partners, but this does not influence our opinions or reviews. Learn more about Finder .
When you send money overseas, the speed with which your transfer is processed is critical. Whether you're paying off a debt or sending an urgent transfer to a friend or loved one, it's important to know how long it will take for your funds to arrive.
But the processing time for an international money transfer will vary depending on a range of factors, including the transfer provider you choose and where you send the funds. Let's take a closer look at the average transfer speed when you send money overseas and how the specifics of your transaction can influence its processing time.
Send money overseas with XE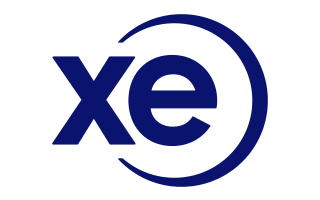 XE International Money Transfers
No fees
Next-day delivery to most countries
24/7 secure online transactions
Send money overseas with XE
Get fast transfers with no fees and a range of foreign currency tools.
Minimum transfer amount: $1
Maximum transfer amount: $500,000
Online transfer fee: $0
Compare and search for a fast money transfer service
Disclaimer: Exchange rates change often. Confirm the total cost with the provider before transferring money.
The average time it takes to send money overseas
How long does it take for an international money transfer to arrive in your recipient's bank account or wallet? Well, that depends on a range of factors, but at the top of the list is the bank or money transfer company you choose to handle the transaction.
The table below shows the processing times for some popular money transfer providers and banks. As you can see, transfer times vary from a few minutes to up to five days, with some companies only offering an approximate range rather than a specific number of days, so it's a little difficult to work out an accurate overall average transfer speed.
Banks vs online transfer companies vs cash transfer providers: which is quickest?
Despite the variances in the services offered by individual providers, we can draw a few important conclusions from this table:
Cash transfer companies offer the fastest transfer times, with cash sometimes available for collection by your recipient within minutes. However, cash transfer companies typically do not offer the best exchange rates and also charge high fees.
Many online transfer companies can offer faster transfer times than the "Big Four" banks.
It pays to shop around to find the quickest transfer processing time for your specific transaction.
What factors affect transfer times?
The table above clearly shows that transfer times can differ substantially depending on the transfer company you choose and the details of your transaction. In fact, there are several factors that affect the speed of an international money transfer including:
The money transfer provider you choose
Processing times for international money transfers vary from one company to the next. Ask each provider for a guide to how long it will take them to transfer money to your chosen destination.
Where you are sending the money
The destination of your transfer will also influence the transaction speed, as the banking structures in place in specific countries may result in longer processing times. Transfers to developed countries are usually much quicker than transfers to developing nations.
The type of transfer
As the table shows, online transfers can take anywhere from one to five business days to process, and the same goes for bank transfers. However, if you're sending a cash transfer through a company like Western Union, the money will often be available for collection by your recipient within minutes.
Inter-bank transfers
If sending an international transfer to an overseas account held with the same bank, for example from an Australian Citibank account to a Citibank account in the UK, you may be able to enjoy faster than normal processing times for bank transfers.
The currency used
Popular global currencies like the Euro and the US Dollar are regularly traded on foreign exchange markets, which means your transfer will typically be able to be completed as quickly as possible. However, there may be an additional wait if you're transferring a rare or exotic currency.
The payment method
Depending on the money transfer provider, the payment method used to fund the transaction could also affect transfer speed. For example, the time required for a bank transfer to clear will differ from the time required to process a credit card transaction to pay for your transfer.
When you lodge your transfer
It's important to consider public holidays and weekends in both the sending and receiving country, as this can add extra time to your transaction. It's also worth pointing out that the transfer provider you choose will most likely have a cut-off time each business day for transfer requests; if you request a transfer after that time, the transaction won't begin to be processed until the next business day.
Special arrangements
Some providers offer the ability to send urgent transfers if you lodge a special request. However, be warned that you may be charged a high fee and also have to accept a low exchange rate.
What should I do if I need to send an urgent transfer?
Sometimes situations arise where you need to send money overseas as quickly as possible. For example, you may have an outstanding debt that was due to be paid off last week, or you may need to help out a cash-strapped loved one who is stranded on holiday on the other side of the world.
Whatever the case may be, there are ways to expedite the transfer. If you're sending cash, companies like Western Union and MoneyGram allow processing times of as little as 10 minutes, allowing your recipient to pick up the funds shortly after you initiate the transaction.
In other cases, you may be able to ask your money transfer provider about the possibility of speeding up the transfer process. Some providers have systems in place to handle urgent transfers, but choosing this option will usually incur a higher fee and possibly mean you have to accept a lower exchange rate.
Other factors to consider when choosing a money transfer company
Transfer speed is just one of the factors you need to consider when choosing a money transfer provider. You should also compare:
Exchange rates
Compare exchange rates between different providers for the currencies you will transfer regularly. Even a small difference in exchange rates can result in much more money making it into your recipient's bank account.
Transfer fees
You'll need to look at a company's exchange rates in line with the transaction fees it charges. Make sure you're aware of any hidden fees and charges that apply to your transaction, and remember that some companies offer fee-free transactions when you transfer more than a specific amount.
Transfer options
Does the provider allow you to place forward contracts or limit orders to get a better exchange rate? Can you schedule repeating transfers to save time?
Supported currencies
It's always a good idea to check exactly which currencies you are able to transfer with any one company. While some banks and providers support 100 currencies or more, others will only provide transfers in a much smaller selection of currencies.
Sending and receiving options
How can you lodge a transfer request: online, through a mobile app, over the phone and/or by visiting a branch? It's also important to compare how your recipient will receive the money: will it go to their bank account or to their account with the transfer provider, or will it be made available for cash pickup?
Customer support.
Finally, check out each company's reputation for providing prompt and helpful customer support. During what hours is support available and how can you access it?
More guides on Finder