Elective surgeries cancelled: What it means for you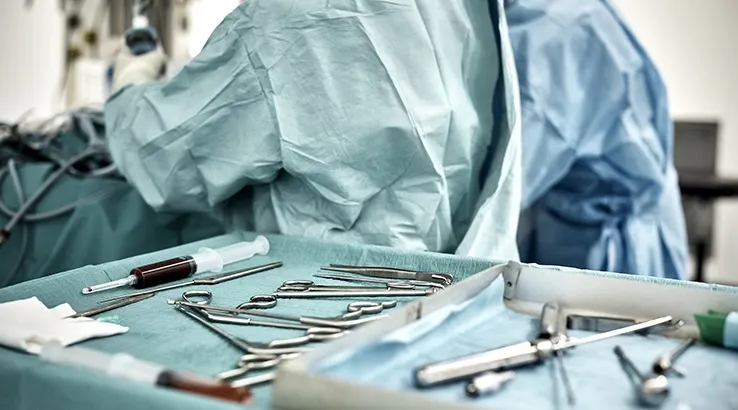 Non-essential procedures have been put on hold as hospitals prepare for COVID-19. Here's how you could be affected.
On 25 March, the government announced that all non-urgent surgeries would be postponed indefinitely as hospitals focus on treating coronavirus patients and increasing medical supply.
"Cancellation of elective surgery will allow the preservation of resources like personal protective equipment and allow health services to prepare for their role in the COVID-19 outbreak," said Prime Minister Scott Morrison.
The suspension applies to both public and private health systems and will come into effect from 23:59 on 25 March 2020. After that time, only category 1 and some exceptional category 2 surgeries will be allowed to continue.
Of course, if you're one of the thousands of Australians currently awaiting elective surgery, it's likely you'll have questions about whether your procedure is considered urgent and if it'll actually go ahead. Here, we've done our best to help.
What are the categories of elective surgery?
Every patient waiting for elective surgery falls into one of three categories. These categories give an indication of how important the surgery is, the condition the patient is in and how quickly the procedure should happen.
| Category | Allowed to go ahead? | Treatment time | Definition |
| --- | --- | --- | --- |
| 1 | Yes | Within 30 days | Has the potential to deteriorate quickly to the point where the patient's situation may become an emergency |
| 2 | Sometimes | Within 90 days | Their condition causes pain, dysfunction or disability. Unlikely to deteriorate quickly and unlikely to become an emergency |
| 3 | No | Within 365 days | Their condition causes pain, dysfunction or disability. Unlikely to deteriorate quickly. |
Which category is my surgery?
The category of your surgery is largely decided by industry guidelines, as well as your attending medical professional. Your clinical need, overall level of health and the procedure being performed will all be factored into the decision.
That means you could be having the same surgery as someone else, but you could fall into a different category to them.
However, the National Elective Surgery Categorisation Guideline lists common procedures and the category they typically fall under. You can search for your surgery in the document to see which category it is likely to be.
The table below lists some examples of common surgeries and their typical category.
Category
Procedures
1

Breast lump excision or biopsy
Mastectomy
Neonatal surgery
Amputation of a limb
Laryngectomy
Prostate biopsy
Removal of urinary tract stones

2

Dialysis access surgery
Nerve decompression
Eye examinations under anaesthesia
Craniotomy for unruptured aneurysm
Nerve decompression of spinal cord
Coronary artery bypass grafting
Heart valve replacement

3

Total hip or knee replacement
Breast reconstruction or reduction
Tonsil removal
Varicose veins treatment
Cleft lip and palate repair
Cranioplasty
Rhinoplasty
If you're unsure which category your surgery falls into, you should contact your doctor immediately. They will be able to confirm whether your procedure has been postponed or if it is likely to go ahead as scheduled.
When will my surgery be rescheduled?
Unfortunately, the government hasn't put a timeline on how long elective surgeries will be postponed for. This means if your procedure has been cancelled, it's unlikely to be rescheduled in the near future.
We understand this news will be upsetting to a lot of people, but it's safer to stay at home right now, and it means hospitals will be better prepared when your surgery does go ahead.
What if my condition gets worse?
If your condition gets worse, and your surgery becomes more essential, there's a chance your category will be changed and the procedure will be rearranged.
If you're waiting for surgery, make sure to stay in regular contact with your GP. They'll help keep you fit and healthy so you're ready for the surgery when it is rearranged, and they'll make contact with the hospital if there are any changes in your condition while you're waiting.
If you have any medical questions or concerns, you should always speak to your doctor.
Other quick ways to save money
Are you worried about your finances during this time? Don't forget to review your bills - spending a little time on admin, could save you over the weeks and months to come.
Here are some guides on how to save some money on your daily expenses. There are plenty of things you could do, from checking your energy rates, switching to a low-interest credit card, or simply dropping parts of your insurance that you don't need.
Picture: GettyImages